Cooking on a tiny wood stove began with our prehistoric ancestors who sat around the fire cauldron and cooked up tasty broths of summer vegetables and smoked meats. We decided to sprinkle a little of this flavour into this Hobbit kitchen recipe for 'Summer vegetable soup'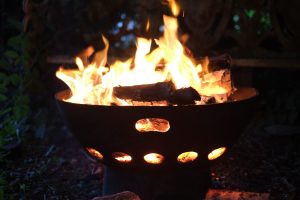 Gathering the vegetables and herbs from our own garden. Products of our own hard labour rather than simply bought from the aisle of a supermarket . Tiny wood stove cookery is based around the need to be a little more patient as lighting a wood stove and cooking on a wood stove takes a little longer than simply flicking a switch. This makes cooking on a tiny wood stove even more rewarding. We cooked the soup using our magpie Hobbit stove.
Keep up to date...
Subscribe for Updates
Keep up to date with the Hobbit Stove and our new products and news. Just enter your name and email address and we will make sure you have our latest news. We will not spam you or give your details to anyone else.