Ogwell Green to Constantine Bay


A journey to connect with the ancient metal workers of the past.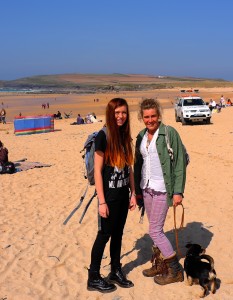 A journey to trace our age old connection with metal working. We will be visiting a working forge as we travel from the south coast of Devon to the North coast of Cornwall.
Metal workers of the bronze and iron ages were seen as magicians. Held in great awe they turned rocks into gleaming metal, and in turn they turned this metal into tools for acquiring status and power.
Making stoves is a far cry from that time but having a stove , a real fire, can somehow keep a tiny thread of a connection with our ancestors.
Views of Constantine Bay and the shipwreck of a WW2 transport ship.
En route we visited the last water powered foundry in England.
The last working water powered foundry in England gives us a glimpse into the time when metal working began to evolve with the very start of the industrial revolution.
The doorway to Dartmoor's industrial past. Enter Finch Foundry to experience the sights, sounds and smells of three thundering water wheels powering massive hammers, shears and a sharpening stone. These fuelled one of the South West's most successful edge tool factories which, at its peak, produced around 400 edge tools a day. This foundry is an insight into the life of workers in the 19th century.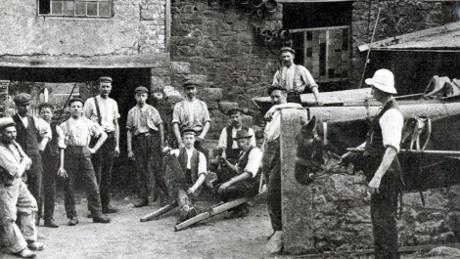 The Trippet stone circle was also on the way and is well worth a visit.
It is fortunate that this ariel shot and others around the area and used in this post, were obviously taken after a good summer, as the ground is dry and the grass brown. This has allowed the long trodden paths of centuries of travellers to be more clearly visible on areas of ground untouched by farming or development, other than some cattle scuffing of the ground around the stones when used as scratching posts or for shade. The trippet stone circle appears to be sited at an ancinet crossroads. Whilst it also said to be in alightment with the bright red giant star Arcturus, in the constellation of Bootes, which it aligns with every May 1st.
It must also be noted that this date coincides with the feast day of the great healing Saint. St.Breoch. ( there is an area in the estuary named after this saint)
This area is closely linked with the other Celtic strongholds of the time. South and west wales along with the Morbihan area of Brittany.

Indeed, standing stones, stone circles and ancient spirals can be found in these areas which arguably shows a shared culture along this western edge of Britain and Northern Europe.
In Wales there are stone spirals near the west coast at Llanbadr.
On the isle of Gavranis in the Gulf of Morbihan there are some ancient chipped out stone spirals inside an ancient burial cairn.
HAVE WE MADE A DISCOVERY!!!! QUICK PHONE TONY ROBINSON!!!
From an ariel investigation of the camel estuary I noticed some incredible 'walking' sized spirals on the hillside. Here is a link to further evidence of the existence of such spiral labyrinths not only on the pocket sized rock carvings but larger ones cut into the ground. Where these spirals representations of nature and the heavens, we can only speculate.
I could find nothing about this labyrinth mentioned on the internet which to be honest I find quite staggering! Am I the first person to discover the concentric circle labyrinth of the Camel estuary???
This labyrinth is just south of Constantine Bay, between Long cove and Rowan cove, to me they are ancient markings as powerful and mysterious as the Nazca lines. Unique examples of our ancient heritage which should be preserved for all of the world to enjoy. I intend to visit both labyrinth sites this coming weekend so look back at this post again next week for an update. I have contacted the head of archaeology at Bournemouth University but this has not produced anything unfortunately.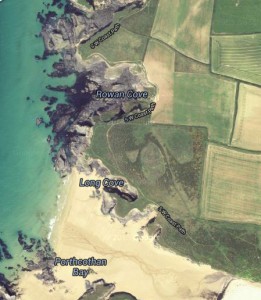 ancient spirals on the coastline in Cornwall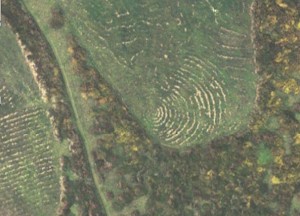 The Nazca monkey pattern is an ancient walking labyrinth. maybe the spirals above on the cornish coast were used in a similar way?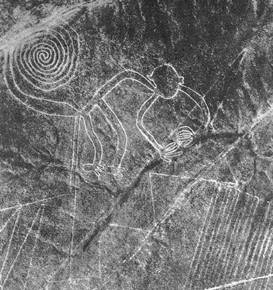 A shared powerful Celtic culture which may have extended far beyond what we currently believe. All these cultures must have held metal working skill in high regard. Celtic tribes sharing the knowledge of metalworking and helping the area became a centre for metalworking across the continent and beyond. The ancient spirals show that these areas were a focal point for all aspects of ancient life and culture.
Join us again soon as next time we are off to a strong hold of the ancient britons much closer to home in the nearby village of Denbury. The hill fort on the mound overlooking the village has evidence of both settlement as well as ancient metal working.
Keep up to date...
Subscribe for Updates
Keep up to date with the
Hobbit Stove
and our new products and news. Just enter your name and email address and we will make sure you have our latest news. We will not spam you or give your details to anyone else.