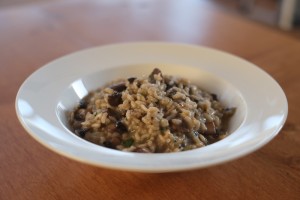 The top of your Hobbit stove or indeed any woodburning stove is the perfect place for cooking that Italian and now worldwide favourite, risotto.
First you must start by making a good stock using some onion, celery, carrot, a few lardons, garlic and seasoning. Ideally you will already have a jug of stock you made earlier!
The stove top is normally at a constant temperature which is often a lot lower than an electric or gas hob making it great for simmering stock for long periods to obtain a real depth of flavour to your risotto or indeed any stove top dish that incorporates your ultimate 'stock'.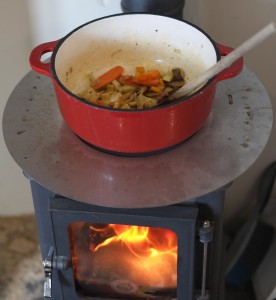 arborio rice
onion
portobello mushrooms
parmesan cheese
fresh parsley
olive oil
seasoning
ultimate stock
Keep up to date...
Subscribe for Updates
Keep up to date with the Hobbit Stove and our new products and news. Just enter your name and email address and we will make sure you have our latest news. We will not spam you or give your details to anyone else.