Netherlands Tiny House
The Netherland's First Legal Tiny House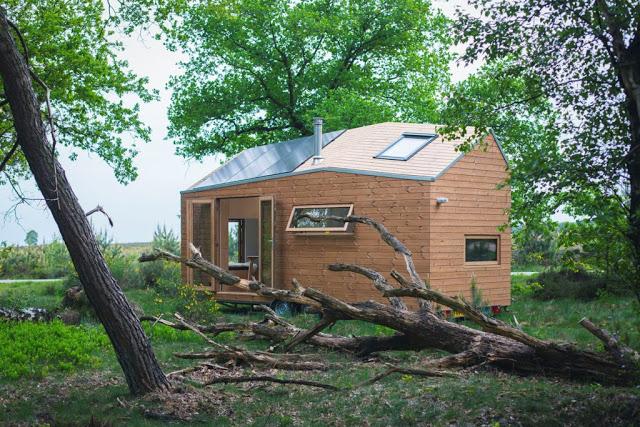 We were absolutely thrilled to discover our little wood burning stove in the Netherland's first legal tiny house!
Our small wood burner stands out against the light background and fits the refined, modern interior really well, in addition to providing the warmth and homely touch of a crackling fire that the owner can enjoy whilst admiring the beautiful woodlands that surround this tiny home.
The owner, Marjolein Jonker, lives here with her two cats and runs a website documenting her life as well as travelling across the Netherlands to give talks on tiny house living! We love how much natural light can fill this small house on wheels, and our tiny wood burning stove helps the bedroom upstairs act as the perfect cosy little space to stargaze above the treetops on a clear night. Marjolein's tiny home on wheels is also equipped with solar panels and was designed by Buro Walden and built by Tiny-House.nl.