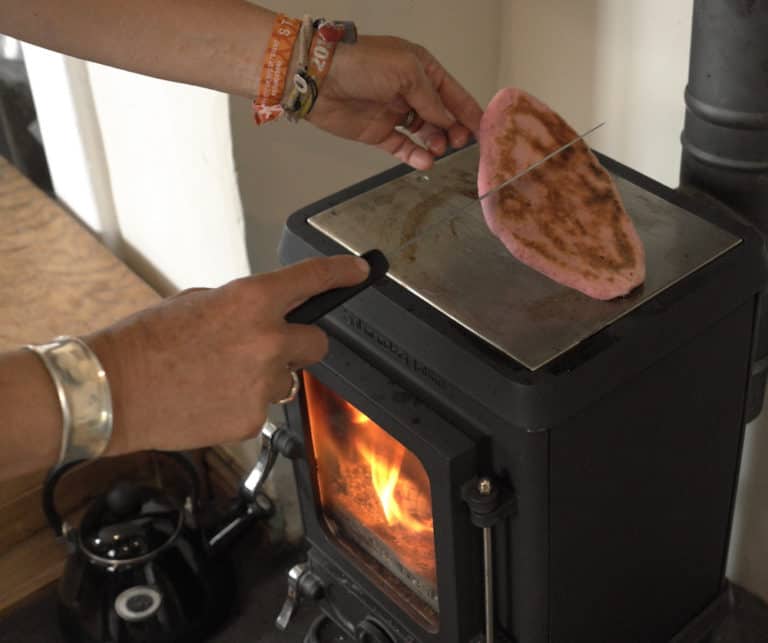 Cooking on the top of your tiny wood stove.- Beetroot bread pitta's
Cooking on a tiny wood stove could not be easier than with the new Hobbit stove cooktop option.
We made some beetroot bread pitta's that we then cooked directly on the oiled stainless steel cooktop.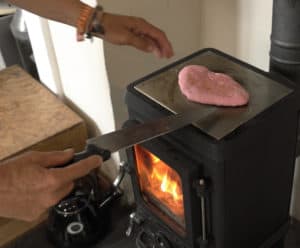 We then filled each with a gozleme style mix of feta cheese, cheddar cheese, salad leaves, lemon juice, olive oil and garlic with a sprinkle of smoked paprika. Returning each to the hotplate to soften the cheese inside a little for added loveliness.
See more about the Hobbit cooktop by clicking on one of the tiny wood stove cooking pictures