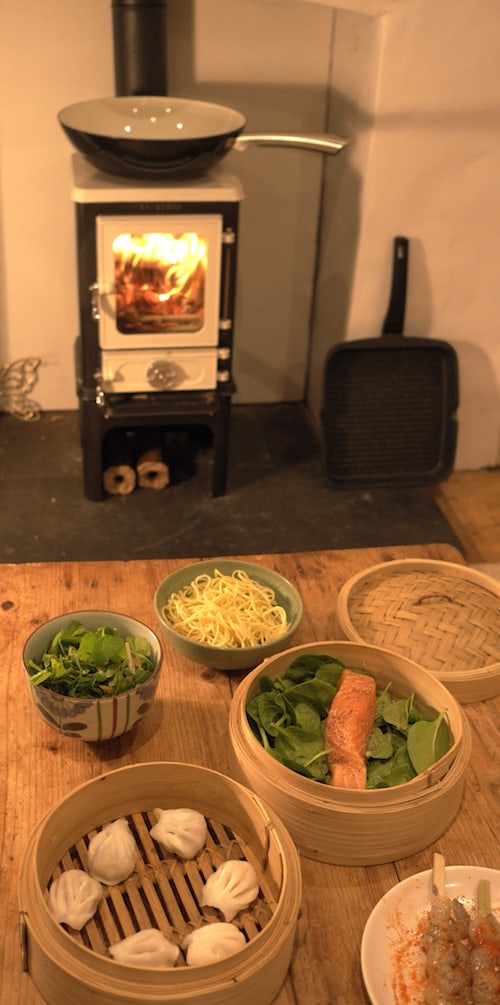 Cooking up a new year feast on the wood stove
To celebrate the lunar new year we cooked up an anglo-asian fusion on our wood stove today.
Starting this morning in the Salamander tiny wood stove kitchen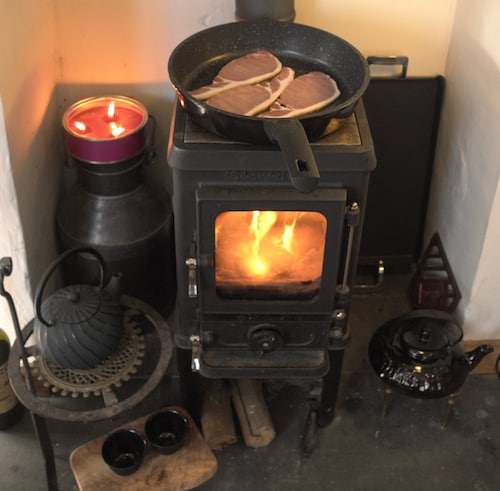 we cooked an english style breakfast served with a jasmine and green tea brew.
My new high sided frying pan from Prestige is a brilliant tool for cooking on your stove. The high sides stop a lot more of the spitting fat from escaping so it is a much cleaner operation when you cook things like bacon and sausages on your stove. I made some little drop pancakes with the left over Yorkshire pudding batter. I enhanced it with some herby butter and a knob of grated parmesan cheese. The mixture was then blobbed onto a hot pan and cooked like a normal pancake.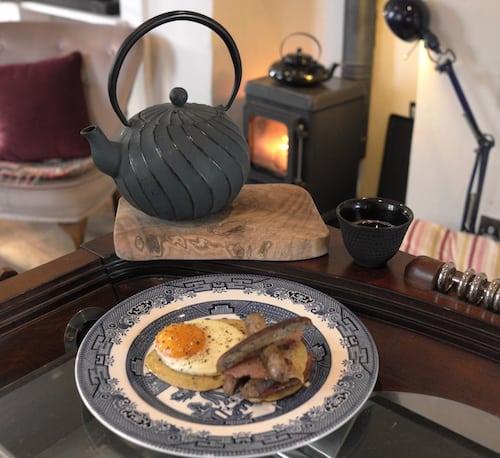 I reheated them when the egg, bacon and veggie sausage were all ready to rock. Served on a blue and white Chinese willow pattern plate . The wood stove is the perfect tool for combining keeping you warm and keeping you fed! I love nothing better than starting the day to the sound of bacon frying on my tiny stove
For supper we made steamed and seared salmon on spicy noodles with chilli prawn skewers, prawn dim sum, mini spring rolls and a sweet and sour chilli sauce. We cooked all this on our tiny stove in our front room and can really thank M&S for providing the fishy elements along with the spring rolls and dim sum. For supermarket versions of these classics they are not too bad!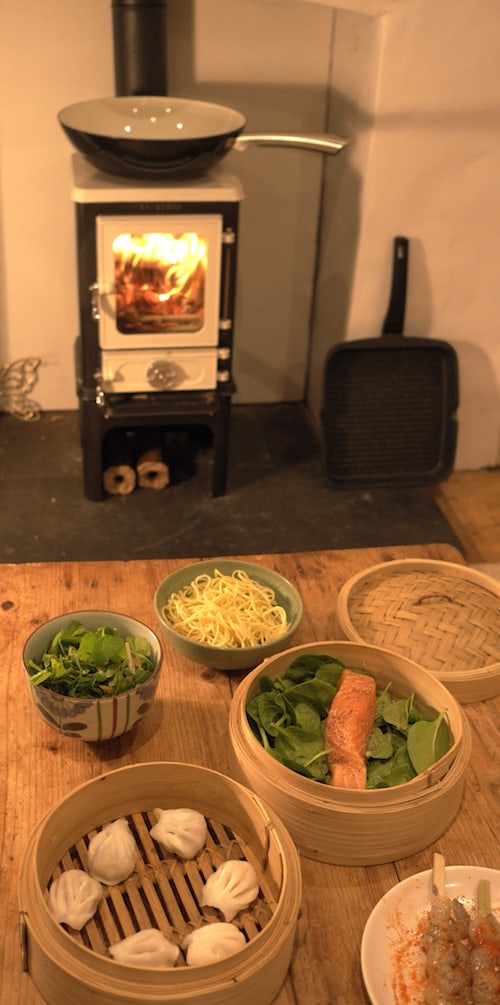 We used a bamboo steamer on a small pan of stock to gently steam the salmon and cook the dim sum first and then finished off the salmon by searing it along with the chilli prawn skewers and spring rolls.
Chinese new year of the Rooster.