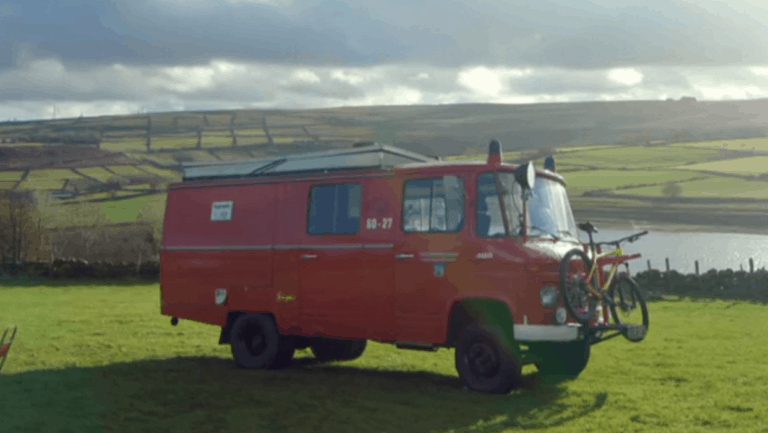 A Hobbit Stove In Our Old Fire Truck!
Wow, it is a small world!
We were amazed to see the fire truck on Georges Clarke's Amazing Spaces that has now been turned into a camper van. This is the fire truck that we drove back from a small village near Bremen, in Germany, with our friend Mike! When we bought it several years ago, it came fully complete with all of the original pumps and hoses intact. In fact, it was so perfectly preserved that we could not bring ourselves to turn it into a camper van! It seems that some people are much less sentimental than us, and in this age of repurposing items, why not a fire engine? For more projects and inspiration, take a look at our Small Stoves for Vehicles & RVs archives.