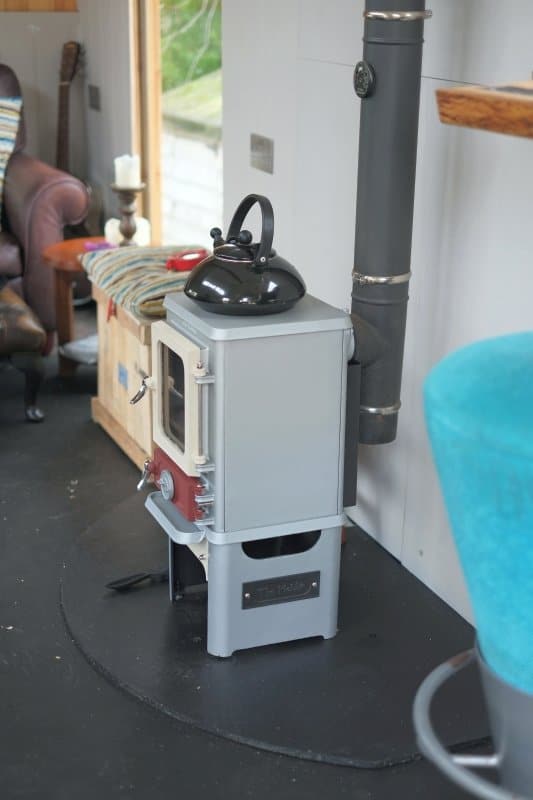 Installing a tiny stove in a tiny home
Installing a WoodStove in a Tiny Home Bunkie
Anchoring the woodburning stove to the floor of your tiny home.
Installing a direct air system for your wood burning stove.
Installing the flue system.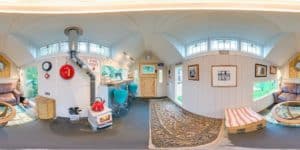 Anchoring your wood burning stove to the floor.
If you are installing your woodburning stove into any vehicle, boat, wagon or location that is going to move in some way then it is a good idea to anchor your woodburner to the floor. This can be done by
[list type="check"]
Drilling and positioning a chemical fixing of an anchor bolt which the stove can be connected to, or
Drilling through the floor and positioning a bolt right through with a washer and nut. The method depends on the access you have to the nut. The pictures show method two and in this case the hearth was also anchored by drilling through it and the floor of the tiny home as one.
[/list]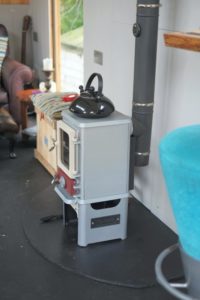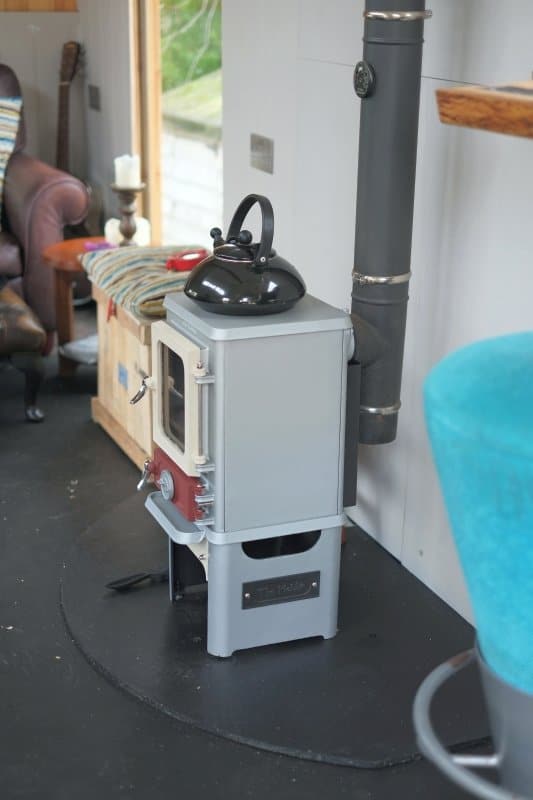 We have prepared a helpful pdf guide to anchoring your Hobbit stove down.
[divider]
Installing a direct air system.
The Hobbit stove comes with the additional option of a direct air system. This additional air box, which is located at the rear of the stove, allows fresh air, from outside, to be piped directly to the stove whilst maintaining independent control of both the primary and secondary airflow. There are many advantages to be gained from using direct air and this is an essential feature when considering installing a woodstove in an airtight vehicle, caravan, RV or shepherds hut.
Read the reviews of our Direct Air box feedback from customers
[divider]
We used an 80mm flexible metal hose mounted between the stove direct air box and a 80 to 100mm adaptor connected to a 100mm solid pipe which exited through the wall to a slatted vent cover.
The Hobbit is a small multi fuel stove that is perfect for installing into a tiny home. It has compact proportions but will still take a 9″ log. It has excellent burn rate control and cleanburning 'smoke 'exempt' efficiency. The Hobbit is available a s a standard or SE version and is suitable for a wide range of applications where heat is needed but space is at a premium.
[divider]
Installing a flue system
Here is a link to the post relating to the installation of the roof flashing.
[divider]
View an interactive virtual tour of the Bunkie
Salamander Stoves – The Home of The Hobbit Small Stove