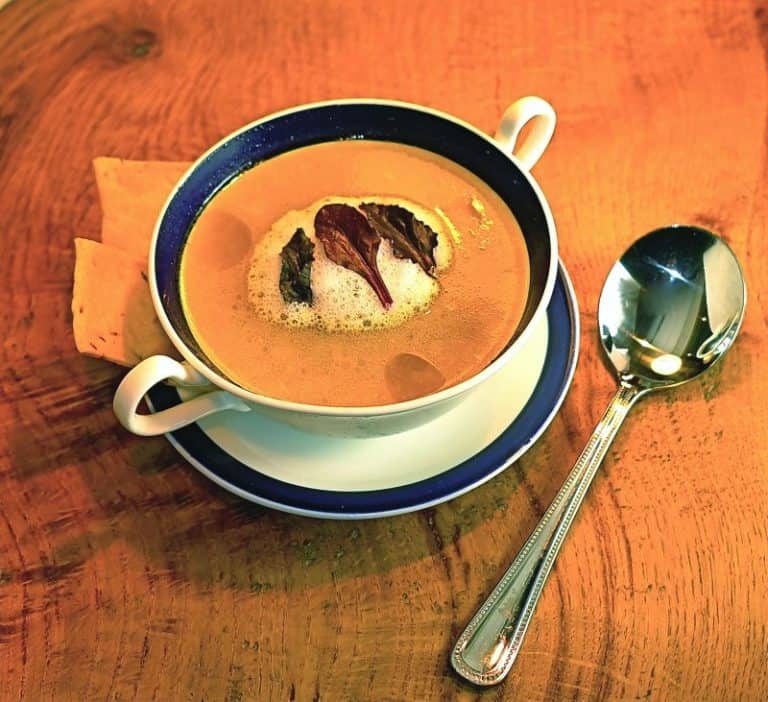 What have you cooked on your wood burner today?
Today we are cooking
BEEF IN RED WINE
Here is another recipe you can try cooking on your Hobbit stove
Leek and potato soup
Chilly winter comfort food.
Made from smoked lardons, sliced leek, sliced and diced new potatoes, garlic, cumin seeds, butter and olive oil. And the secret ingredient which gives this soup it's sumptuous depth of cheese flavor which is a blue cheese from the West Country of the UK. Colston Basset blue is a traditionally handmade stilton cheese and only a small'ish knob of cheese will give a strong thread of flavor to blend along side the smoked lardons , and leeks.
The soup is cooked in layers with the lardons being followed swiftly by half a thinly diced onion and some finely crushed garlic. Along with a pinch of cumin seeds. These like even the blue cheese are optional in this recipe. I like to throw in a little sea salt and a good few winds of my fabulous black pepper grinder.
Cook it all down as the fire inside your Hobbit stove begins to drop. This process will take around 45 minutes to an hour. The longer and slower you can cook anything on top of your stove in my opinion develop a deeper flavor. The stove can always be cranked right up for frying eggs and bacon etc. and if it is cold outside then you have every excuse to blast through your fuel supply. You can however also cook things for longer and slower to also help you regulate the use of your fuel so that you optimize the energy efficiency in this area also.
Tiny home owners would surely prefer a regular even level of heat that is distributed around the space and then maintained at a comfortable level with as little work and fuel usage as possible. This requires an element of constant practice and usage of your wood stove. My Hobbit stove is beside me every day in my little office , so it is rare that I am not cooking , reducing, frying, boiling or roasting something on my Hobbit stove.  Even having a kettle just off the boil for tea if there is no stock to make is better than failing to utilize the cooking potential of your wood burning stove.
After you have cooked down all of the ingredients, by stirring them around every 3 minutes or so, you can then add boiling water or chicken/vegetable stock. To the extent of 1/3 mash to 2/3 stock. You can then either allow this to settle and come very slowly just off the boil or you can –refuel your stove' and carry on with a speedier version by keeping the soup on a rolling boil. A good fitting lid on a Le Crueset blue enameled pot is perfect for sealing in the flavours . Each of the small number of elements fusing together as everything blends deeper and deeper by the heat of the wood stove below. The magic of creating a truly delicious meal whilst sitting by a Hobbit stove is surely a pleasant way to spend your working day, and evening in my case.
When you pour on the stock or boiling water from the kettle you can then use the spoon to release any bits of bacon or leek that have welded them selves to the bottom of the dish, if you are lucky enough, by leaving it alone long enough. Remember woodburner cooking takes more time, the control is there but it is not instantaneous without the clever use of wood, trivets and skill.
This evening is the night before the night before Christmas so it is a good time to be thankful for so much. Just then from the corner of my eye I spot the single flashing blue light  of an ambulance on it's way  down in to the village. Everything can change in an instant. It brought to mind the great poem of Kipling 'If..' and how triumph and disaster are indeed imposters. The comfort of the gurgle of soup stirred by the chuckles of Radio 4 extra are small pleasures to be enjoyed to the maximum. Living out each moment of this brief life without reproach but in pursuit of an inexplicable feeling of happiness.
Top 5 – Leek and potato soup recipes on the web.
My favourite top 5 soup recipes that are best cooked on top of your Hobbit stove.
Here also for the one's of us that should be on the wood burner diet!! Should choose! Here is a healthy recipe for LEEK & POTATO SOUP
Lardons can be removed or replaced with a spicy sausage or chorizo to produce a completely different character to the soup. Report back on how you have managed to tweak this all time classic winter soup combination. Reinvent and then reinvent again. There can never be a finite number of manifestations of a classic taste combination, so let yourself and your Hobbit stove loose with some root vegetables and a little bit of chopped meat. Our ancient ancestors would have eaten a version of this recipe for sure. Reconnect with them by enjoying a bowl of this magic juice.
The slices of new potato stay in tact enough as does the finely sliced leek to enough of an extent that I prefer not to blend the soup and add any latte froth but have it in it's as cooked state. Presentation is everything so you can blend, serve on fine white bone china with a few dark green herbs, a twist of fresh black pepper.a few small micro puddles of chilli oil and green and purple micro herbs and a cumin cracker for maximum dinner party effect or you can pour a large bowl full, grab a cushion and head for the sofa and the remote control.
You should taste the soup after about 2 to 3 hours of cooking to check the seasoning. Remember that the smoked lardons are often quite salty and it is easier to add little by little to reach the correct seasoning. Over salty and it can be difficult to eat it as a meal rather than as a starter.
Fore more recipes visit The Woodburner Kitchen blog.