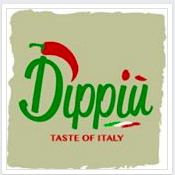 Pasta Italiano! Dippiu Newton Abbot – The Place For Pasta
Today we enjoyed a relaxing late lunch at the best little coffee shop in Newton Abbot – Dippiu. Owned and run by Antonio.
We picked up a sumptuous bag of pasta that we cooked up later for our supper.  The pasta was dressed with a fabulous, freshly-picked tomato sauce that Gill made on our small wood burning stove in my office. It was the tastiest pasta dish I think I have ever had!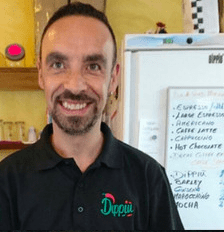 Antonio at Dippiu stocks a nice variety of unique and authentic Italian pasta, alongside other reasonably priced Italian treats, such as olive oil, fresh Italian breads and cheeses. Dippiu is a great little spot for a coffee, a spot of lunch, or to pick up a lovely bag of delicious pasta for tea.
Antonio also does takeaway, so drop by any time, even if it's just to make a donation to help those affected by the earthquake in Italy recently.