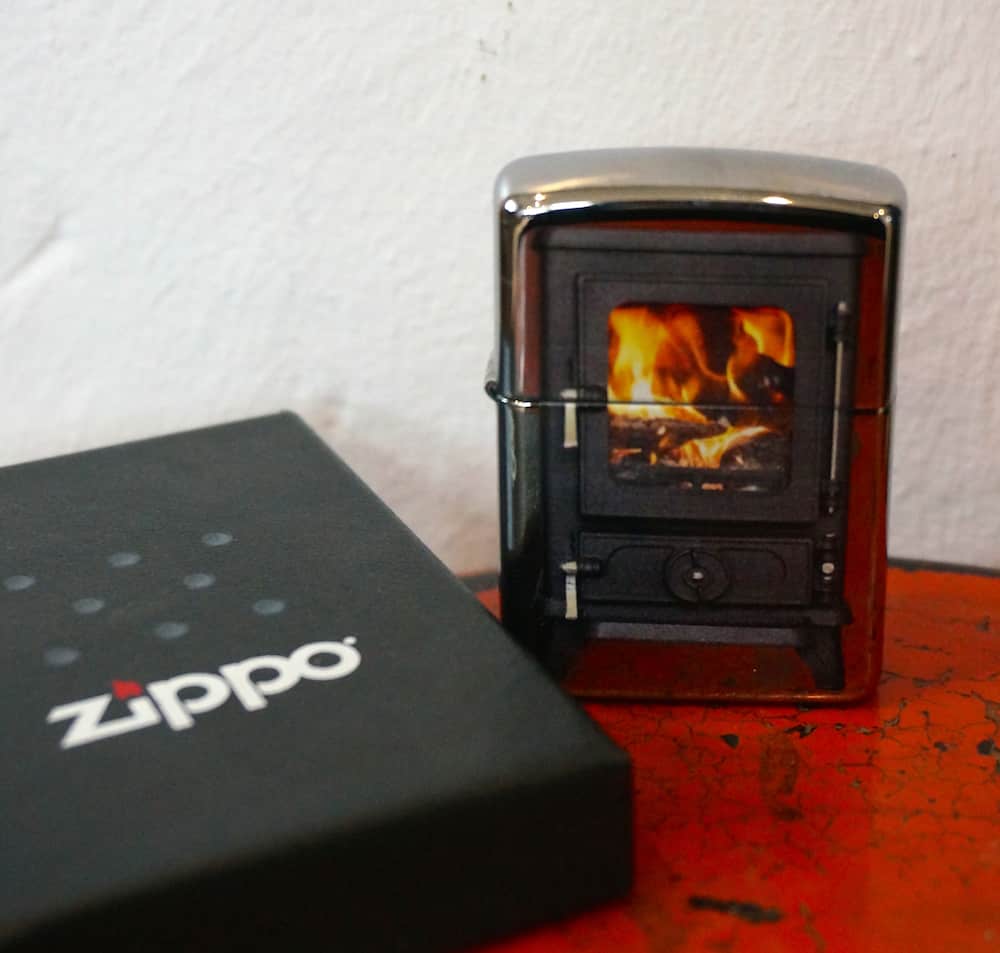 Limited Edition ZIPPO Lighter
£35.00 inc.VAT
Custom-made by Zippo in the USA for Salamander Stoves.

Embossed with a full colour image of our Hobbit stove.
Armour case.
Polished chrome design.
Windproof.
Out of stock
Our limited edition Zippo lighters are the perfect little wood stove accessory for starting your fire! These lighters are a design classic, and their windproof design makes them a fantastic little lighter when it comes to starting a fire at home, in the garden, or whenever you pitch up at a camping spot whilst you're on holiday!
Zippo lighters are renowned for their high quality and reliability, and our Hobbit Zippo lighters are all made in the USA. When we had these lighters custom-made we opted for the polished chrome armour case, which gives the lighter extra durability as well as an added spark when it comes to lighting your fire! A full colour image of our tiny wood stove has been embossed onto the side of this lighter, so you'll always have it to hand when you need to fire up your mini wood burner!