Description
Small wood burning stove and tiny home flue kit. £1200
This is a special combo package for those building a tiny home that would like a small wood burning stove to heat their space and want the complete kit of parts to achieve this.
Package includes
1 x Hobbit stove with direct air option.
! x Tiny home flue kit
1 x Direct air install kit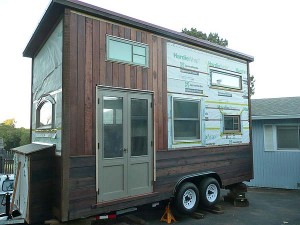 The tiny home flue kit comprises.
1 x 1m 100mm single wall pipe with inspection door.
1 x adaptor SW/TW
2 x 1m 125mm twin wall insulated flue
1 x 300mm 125mm twin wall insulated flue
1 x wall band support
1 x rafter support
1 x trim plate
1 x metal roof flashing and fixing kit
1 x storm collar
1 x rain cap
1 x closure cap
silicone and fire cement.