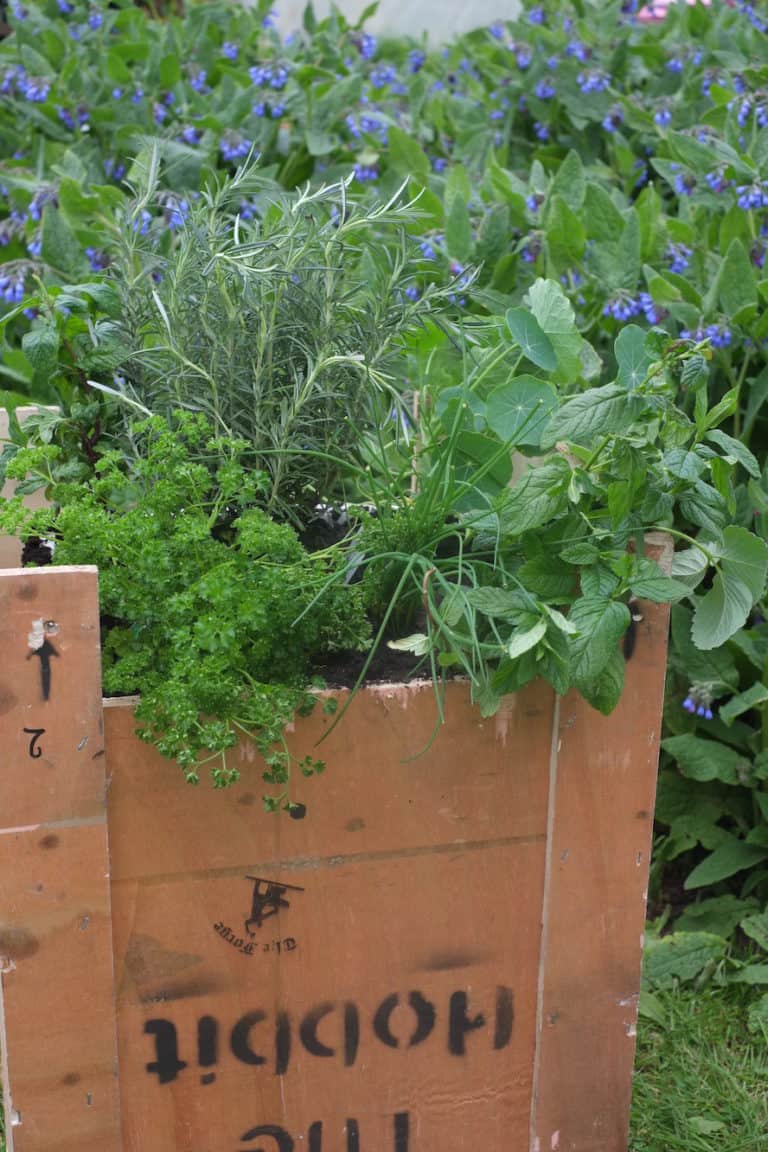 Recycle your small stove packaging – Turn it into a small garden
Do not just throw away the packaging that your Hobbit stove comes in.
Instead turn the polystyrene inner shell and outer wooden box into a planter!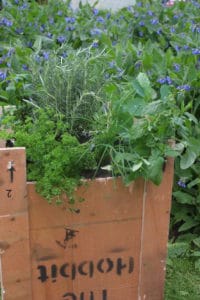 Step 1.
Drill some holes in the top ( soon to be the bottom) of your wooden Hobbit packaging box.
This will stop water collecting at the bottom and rotting out the box.
Step 2.
Place the top half of the polystyrene inner protective shell into the bottom of the inverted wooden box.
This will mean that the planter is not filled with compost and really heavy to move around. If you are planting a tree or larger shrub then you could leave this out and you could then fill the entire box with soil/compost.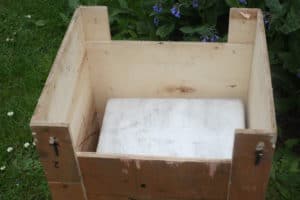 Step 3.
Fill the other half of the shell with compost or soil and stand this on top of the other half inside the wooden box.
You are then ready to either plant some small plants or sow some seeds.
Step. 4
Stand your new small garden box planter on the small wooden pallet that was attached to the base of the stove on arrival.
This will stop the bottom from rotting out. Water in the plants or seeds.
As you can see from the picture I turned this one into a tiny herb garden and will use it as a handy source of fresh herbs for using in recipes on my new small cooking stove.
You could just as easily plant the box with flowers, strawberries, a tree or anything that takes your fancy. On the weekend I visited the South Devon Chilli Farm in Loddiswell, devon and purchased some little chilli plants and will pop three into a box and pop the whole thing into the end of the polytunnel to let Gill keep an eye on.