Special Hobbit stove finishes
Special Hobbit stove finishes.
We can finish your stove in a number of specialist ways. Firstly, we can provide a highly durable enamel finish. This finish requires each cast iron component to be kiln fired after an application consisting of a mixture of glass and metals is applied to the surface. The kiln effectively melts this glass and metal mixture onto the surface of the cast iron. This produces a gloss finish which is easily maintained and wipes clean with a damp cloth.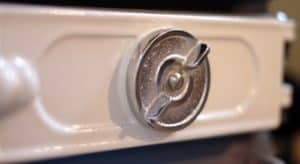 This type of finish is perfect for those who want a light coloured stove. Choose between a light grey or ivory stove enamel colour and combine this with a chromed air wheel and bright ware set for a sleek and elegant feel. Every Hobbit small stove is enamelled here in the Westcountry to each individual customers requirements. Please contact us to discuss enameling your Hobbit stove.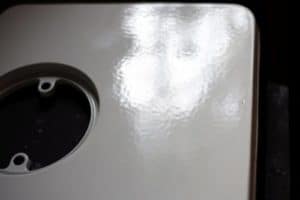 Secondly, we can do a stripped back, in the raw version we have called the 'steam punk' look. The cast iron is given an industrial patina by a concentrated shot blasting technique. Every spec of the stove surface is blasted so the cast is given a 'gun barrel' feel. It gives the little stove a more rugged industrial feel which suits the steam punk aesthetic.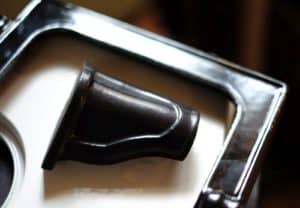 SPECIALIST HOBBIT STOVE FINISHES.
STEAM PUNK – Currently unavailable.
IVORY ENAMEL – Currently unavailable.
GLOSS BLACK ENAMEL – Currently unavailable.
URBAN BLACK SATIN ENAMEL – Currently unavailable.
INDUSTRIAL GREY ENAMEL – Currently unavailable.