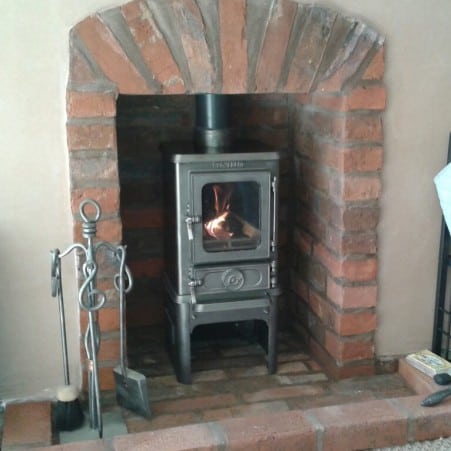 The 'steam punk' Hobbit stove – A new and unique finish for our tiny stove
We are really proud to announce we now have another unique woodburning stove finish for our tiny woodstove, 'The Hobbit stove'!
Developed by Ray Parker at his forge and workshop in Blackburn we now have a version of our small stove which has a real urban industrial feel. Gleaming with the finish of a well polished gun metal this stove finish is perfect for those wanting something eye catching and unique.
It really suits a location where brick, brick slips or an 'industrial' material has been used in the past (or now) to form the fireplace or perhaps as part of free standing stove installation in a 'loft apartment' scenario, for example.
"If I had a small open plan 'studio' loft that had been developed from an old industrial building , then this 'steam punk' aesthetic would be the perfect choice."
Check back into this post after Easter as we have a 360 photo shoot planned (click the link – now updated!) so you can really zoom into the personality that this finish gives our little stove.
The 'steam punk' Hobbit is a tiny stove that is stripped back to enhance the beauty of the raw cast metal.
Each cast iron component and every cast iron stove panel is first hand fettled and then each is hand sand blasted, before being carefully honed and polished.
The result is to give the stove a 'gun metal' glimmer . Metal in the raw, as nature intended but with the addition of being lovingly worked over to reveal it's deeper beauty.
A ' steam punk' industrial finish which is unique to The Hobbit stove.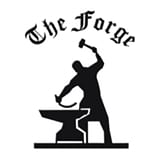 Handcrafted at THE FORGE.
The finish is protected by a heat resistant lacquer which under heating reveals a myriad of elemental colours.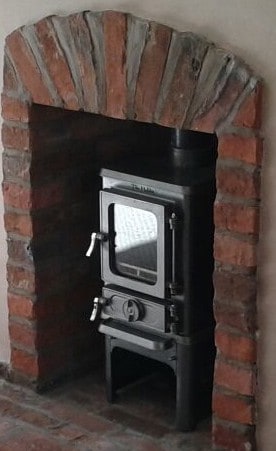 Choose something different – The 'steam punk' Hobbit stove.
Please call us for details about finishing your Hobbit stove in the 'steam punk' style.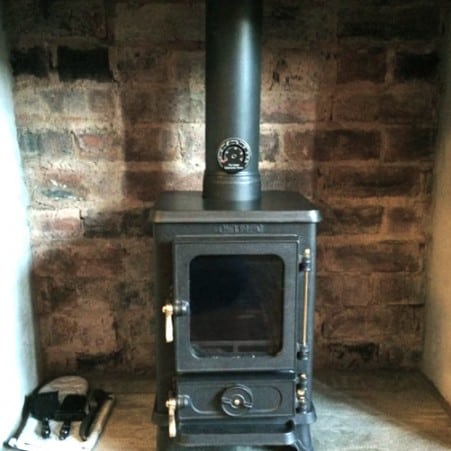 With +400 likes on the facebook pic above it seems that we are not alone in thinking this finish looks great.
Our small Hobbit stove is already available from our Devon stove workshop in a wide range of stovebright colours.
You can also colour your own wood burning stove or your Hobbit small stove, as the process of spraying your stove is straightforward enough.