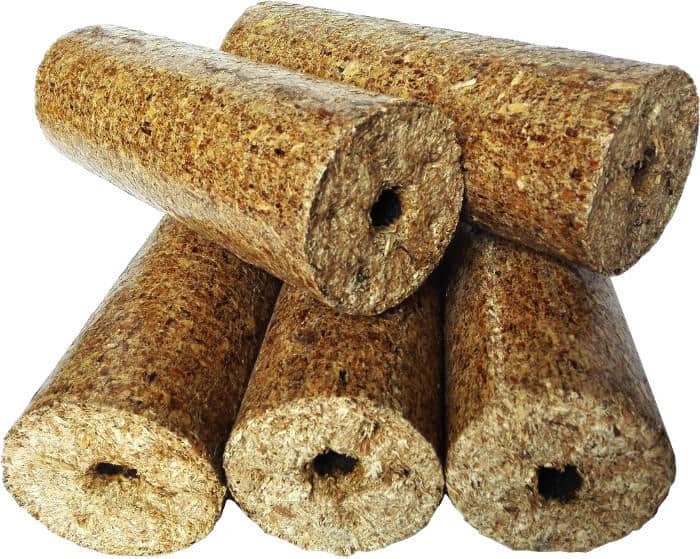 Wood fuel Review No.8 – Nielsen round wood briquettes
Woodfuel online review No.8 – Nielsen round wood briquettes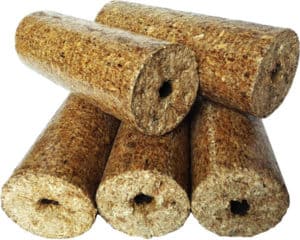 The latest online wood fuel product we have reviewed in our tiny woodstove, is the Nielsen round wood briquettes from Bioglow.
Download our review of the Nielsen round wood briquettes here
These come in a heavy duty cling film wrap which encases each 6 log 10kg pack completely so they can be stacked outside and uncovered. This gives them a real advantage over traditional logs. They lite really well with only a single firelighter and are quick to produce a good lively flame.
The expansion rate was less than some other similar products but the length of burn was excellent. For small stoves they are perfect because they break easily into smaller logs. This type of eco-log can often be solid but this Nielsen briquette has a central hole, which certainly makes for a brighter flame pattern as the flames come out of either end.

Overall this product at only £2.60 a pack offers excellent value for money and gives you a reliable and affordable wood fuel product for using in your stove. This type of reliability makes them perfect for the 'novice' stove user so are excellent for using in 'glamping' scenarios such as rented out shepherds huts and cabins. They stack really well also so are space saving over a pile of kiln dried logs. Granted they do not look as attractive.
You can buy some lovely birch logs for stacking neatly behind or to the side of your stove but actually burn the Nielsen wood briquettes for the superior heat output they offer.