Stargazing Hut
Kielder Water, Northumberland, North East England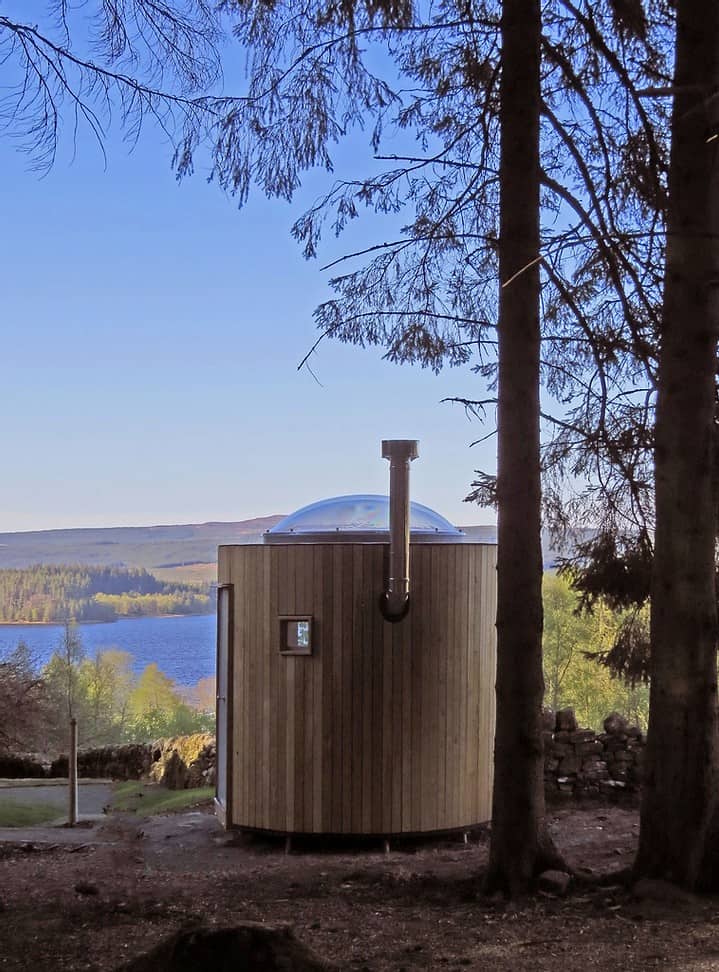 This wonderful little stargazing hut was commissioned by Northumbrian Water and it was designed by a tiny home company based in Scotland called Echo Living.
The interior of this tiny log cabin is lined with spruce and it has an oak wood floor, whereas the exterior of the hut is clad with larch. The cabin is even off-grid, as its LED lights are powered by solar panels!
If you're a company or an individual who needs a bespoke cabin made then make sure you check out the Echo Living website, as they've done such an amazing job at designing this miniature cabin!
If you already have a bespoke little cabin which you're looking to install a small wood burning stove in, then please do not hesitate to contact us! We offer a bespoke flue consultancy service free of charge to help you decide what flue parts you'll need for your stove, and we can also provide you with expert advice on how your flue components should be arranged!
Photography by Echo Living.
The cabin sits on the very edge of a pine forest which overlooks the lake, and it's part of a new luxury holiday lodge development. Kielder Water is the largest artificial lake in the United Kingdom by capacity of water, and the surrounding forest is one of the largest man-made woodlands in Europe!
When you first enter the stargazing hut you're met with our tiny wood burning stove, which is the perfect size for this little cabin! Our small wood burner keeps guests warm and cosy whilst they look up at the stars on a chilly evening with a clear night sky, and there's nothing more relaxing than listening to a fire crackling away in our little wood burner. Our small stove is also cleverly positioned in this tiny cabin, as the use of a flat slate hearth helps to prevent the fireplace from impinging upon the area used for stargazing. The hut also has a floor to ceiling glass window, so guests can stay warm next to our little stove whilst they look out over the beautiful lake and moorland.