High quality small stoves, hand-finished in our Devon workshop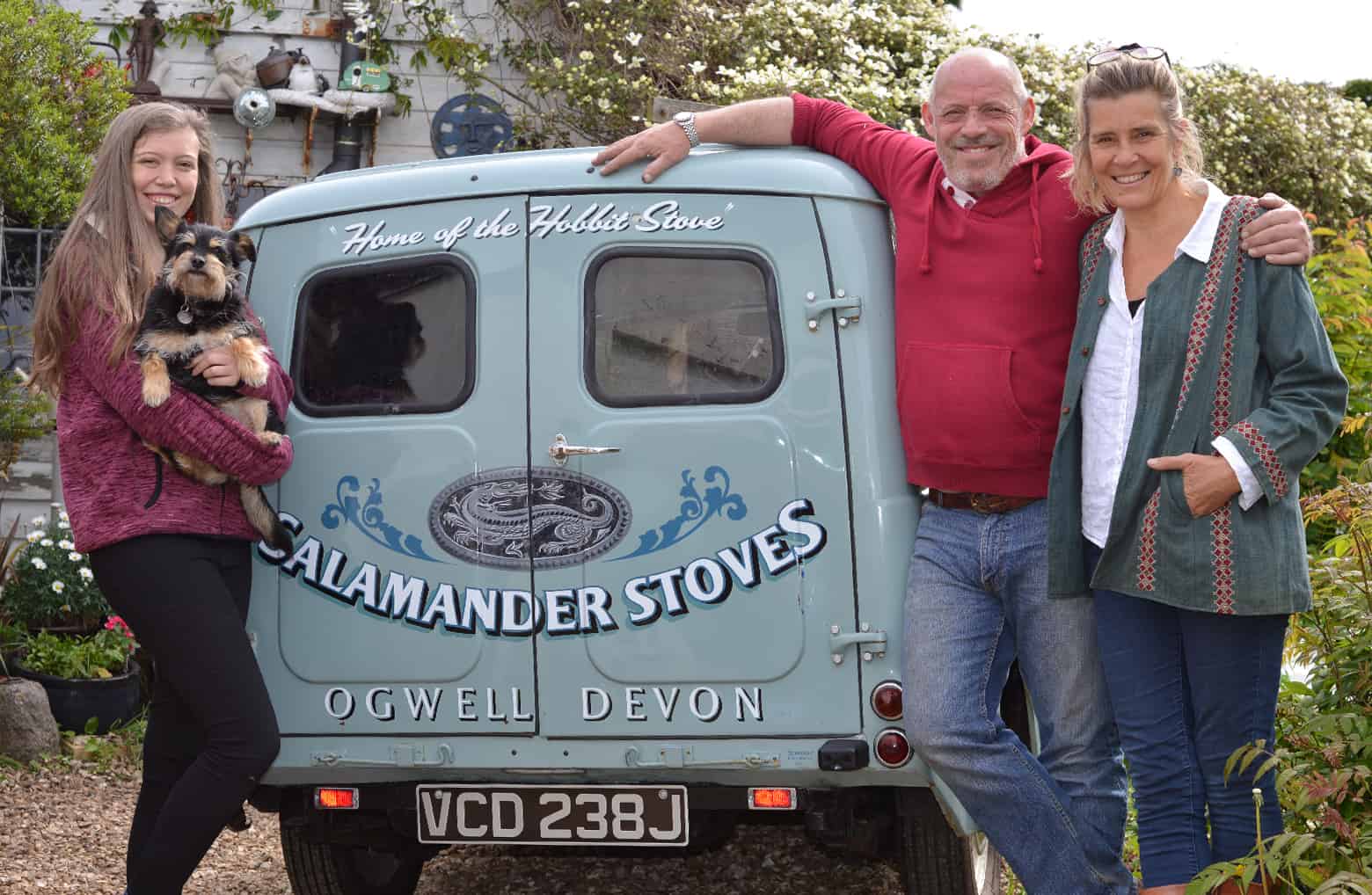 Salamander Stoves is a family-run business founded in 2009 and based in the beautiful countryside of Devon, England.
We specialise in the manufacturing and design of our high quality flagship stove the Hobbit, as well as our Little Range Cook Stove. We have over 18 years of experience in dealing with a diverse array of antique, modern and contemporary stoves, and each and every one of our little wood burners is hand-finished, fettled and inspected at our Devon workshop. Our Hobbit stove is now Eco Design approved for 2022.
Our philosophy is simple – to provide our customers with a top quality, well-designed product at a competitive price, which is backed up by excellent customer service.
We offer a bespoke flue consultancy service free of charge, as well as a wide range of options and colours to fully customise your small stove.
We have also designed a number of different installation kits for your small stove. Our kits contain all of the parts that you will need to install your small wood burning stove into a household fireplace, a shepherd's hut, a garden room or a summer house, a log cabin, a campervan or any other form of tiny home!
Our high quality flue parts are manufactured by Midtherm, which is a family-owned and UK-based company with one of the largest facilities in the UK for manufacturing, storing and distributing flue parts.