Hollie Berries
Florist, flower grower, maker, baker and blogger!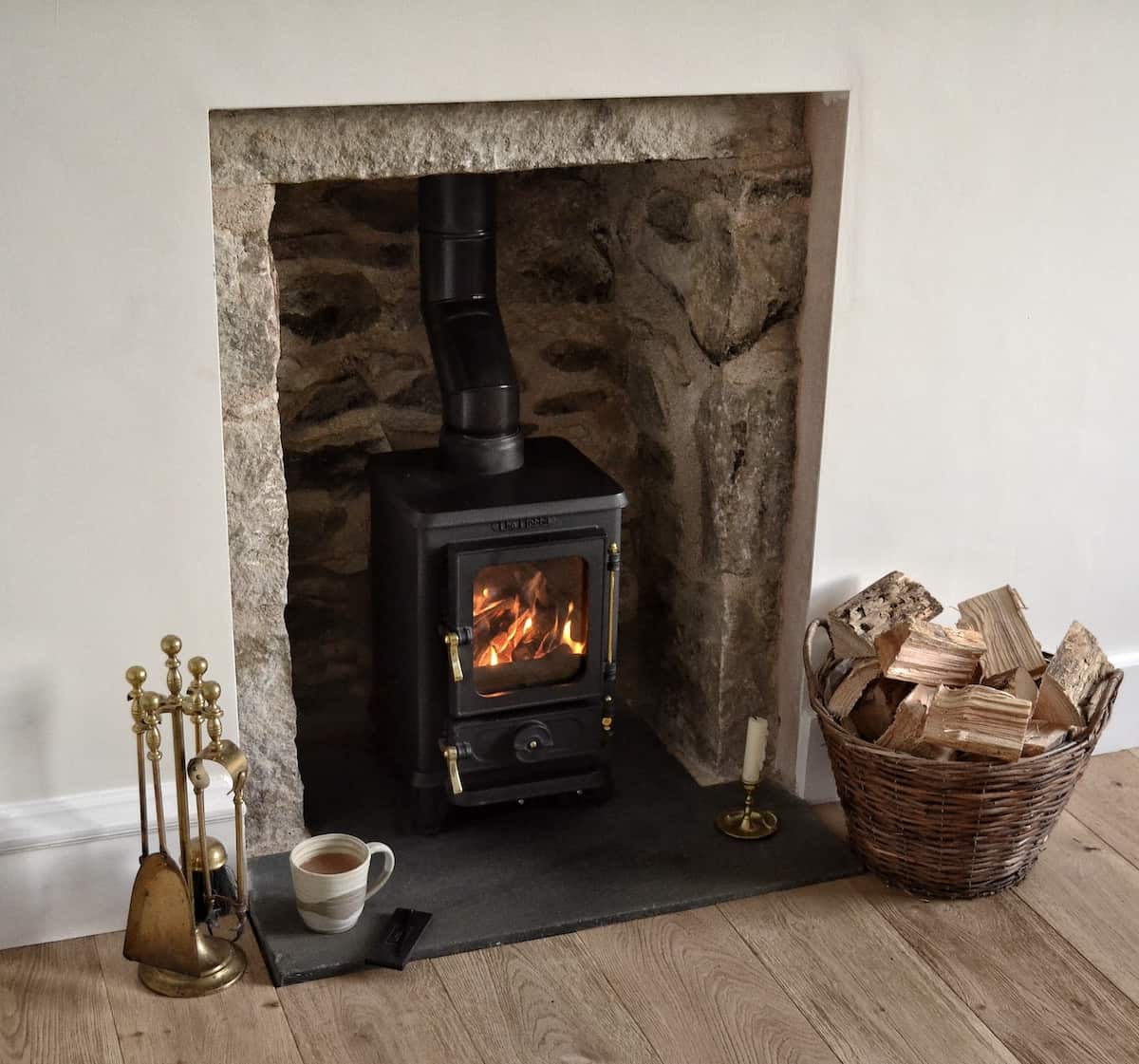 Amongst these activities, Hollie is also in the process of renovating an old cottage in Aberdeenshire, which is where our little Hobbit stove came in! Hollie decided to purchase our Hobbit stove with brass fittings, which give the stove a slightly more traditional appearance. The brass fittings on our small wood burner also match her fireplace accessories perfectly!
"Couldn't be more pleased with our new Salamander Stove that we have just installed!! The perfect size for this little nook we uncovered! Next up we are going to make it a fire surround, while I probably ponder paint colours and furniture for in here a bit longer!"
When Hollie isn't in the midst of her renovation, she spends her days working in her cut flower garden and her flower workshop, baking sweet and seasonal treats in her kitchen, or exploring the beautiful scenery of Scotland, drawing inspiration from the incredible nature that surrounds her. Hollie also has a blog, where she shares her love of creating with lots of DIY and craft projects, her favourite baking recipes, monthly garden updates, and her adventures around Scotland.
Make sure you visit Hollie Berries' website and her blog to find out more about her work. You can follow her renovation on her lovely Instagram page, and she also has a separate Instagram page for her beautiful flower work. Who doesn't love flowers?!
If you're in the process of renovating a property, then make sure you check out our Hobbit stove. Its compact size makes it perfect for small recesses or old Victorian fireplaces, and it often enables you to install a small wood stove without the need for more extensive renovation work.
You can view the dimensions of our small stove here, and we also have a useful fireplace distances document here, to guide you with your installation.
Once you've uncovered or created a fireplace, our small stove can be easily installed with our household fireplace installation kits. We have designed an existing chimney kit, as well as a chimney lining kit. You can also enter your postcode into our handy authorised dealers page to find your nearest recommended installer. All of our recommended installers have plenty of experience when it comes to fitting our small wood burning stove.
Tip: You will need to purchase the Hobbit SE if you live within a Smoke Control Area, or if you have a particularly narrow chimney. The Hobbit SE is the DEFRA-exempt version of our small stove, and you can find out if you live in a Smoke Control Area by contacting your local council. The standard Hobbit stove can only run off of a 6" diameter liner, whereas the Hobbit SE can be used with a 5" or a 6" diameter chimney liner.
You can also customise your small wood burning stove with a wide range of stove extras, so that your small wood stove meets your exact needs and aesthetics! The top door, bottom door and the airflow wheel can be customised with your own choice of colours. You can browse our colour chart here.