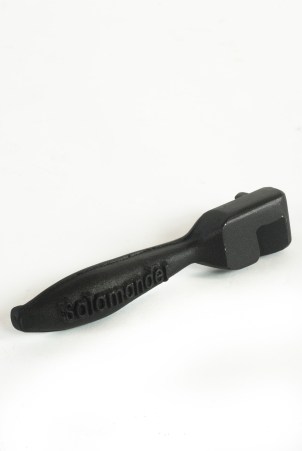 Multi-tool
£18.00 inc.VAT
Our Salamander multi-tool is compatible with the standard Hobbit stove, the Hobbit SE and The Little Range. Our small stoves already come with a Salamander Stoves multi-tool included, but you can purchase a spare or replacement one here.
Our Salamander multi-tool is an innovative device that offers a wide range of uses. It is compatible with the Hobbit, the Hobbit SE and our Little Range Cook Stove.
It can be used to:
Open the top and bottom doors of your small stove whilst the appliance is hot or still lit.

Operate the airflow wheel, which is used to adjust the air intake that's fuelling your fire.

Riddle the centre grate of ash, which will provide a clearer base for your next fire.

Easily remove the ash pan of your small stove so that it can be emptied.