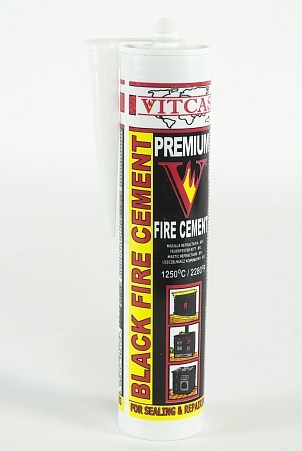 Fire Cement
£5.00 inc.VAT
Our Vitcas black fire cement is suited to a wide range of applications which will be subjected to extreme heat (up to 1250°c). Offers excellent adhesion to flue pipe, fire bricks, blockwork etc.
This fire cement comes in a 310ml cartridge and weighs 10.9oz.
Our cartridges of black fire cement by Vitcas provide excellent adhesion, and the cement can withstand a maximum temperature of 1250°c, meaning that it can be applied to flue pipes, fire bricks, blockwork, stone, clayware and most metals. Whether you're installing your small stove for the first time or if you're carrying out some repair work, the smooth paste sets rock hard when it's exposed to the air, which makes it great at forming smoke and gas tight joints.