Description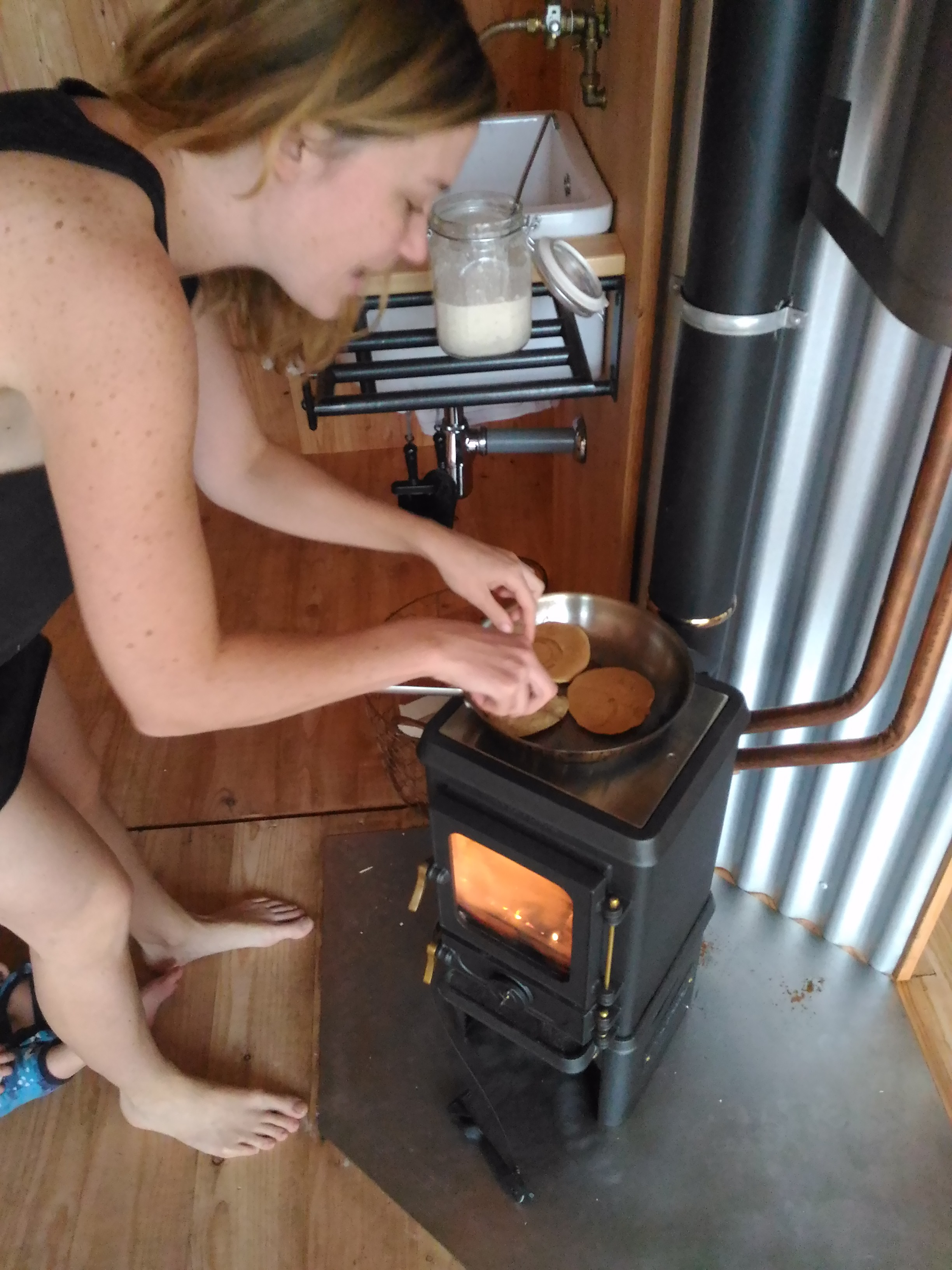 The small stove stainless steel cooktop option is for those who intend to use their small stove for a more extensive amount of stove top cooking.
This stainless steel insert has been designed to increase the stove top temperature in one particular corner so the cooktop also has a wider range of cooking temperatures. The stainless steel inset section can also be easily removed for cleaning after a good session of stove top cooking so is a much more practical option for all those wood stove chef's out there. You can cook on a normal top but with the abrasion of pans across the top it would have an effect on the paint finish. With the stainless insert this problem is also solved.
(We fit the cooktops top here in our workshop and the outer section remains in place.) There is also a gloss black enamelled finished outer option for an extra £40.
See the cooktop in action in the Salamander tiny wood stove kitchen.