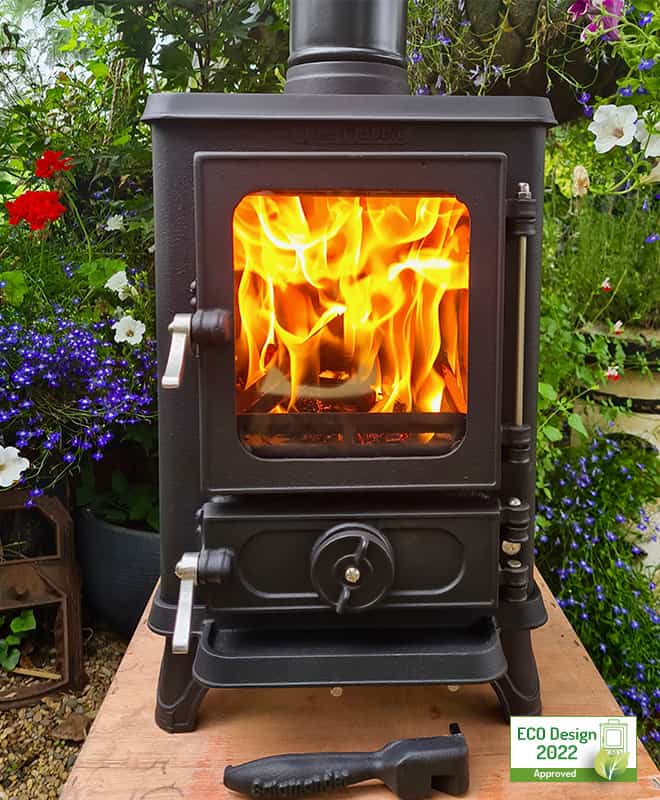 Direct Air Intake System
£195.00 inc.VAT
Our direct air intake system enables outside primary air to be piped directly into the firebox of your Hobbit stove.
This option improves the draw of your stove and flue system, promoting more efficient burning, as well as a higher room temperature. It's perfect for passive houses or other small airtight spaces, such as tiny homes, caravans, shepherds' huts, boats or garden rooms!
Our direct air system retains the additional control provided by the bottom door, the airflow wheel, and the two sliders beneath the footplate if you're using the Eco Design version of our stove. This allows you to have even more control over the burn-rate of your fire!
Please note that this option will need to be purchased with a stove. If you add this option to your Hobbit stove before checkout, then we will fit the direct air box to your stove, here at our Devon workshop.
Our direct air intake system comes with our direct air installation kit included as standard. Please note that the single wall flue pipe is an optional extra.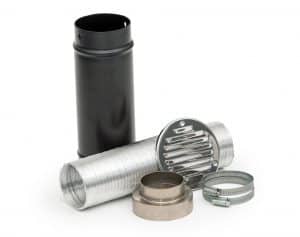 Our Hobbit stove can be configured with a fitting here in our Devon workshop, which allows primary outside air to be piped directly into the firebox of our small wood burning stove.
This is a beautifully engineered addition to the many stove options the Hobbit stove has. It promotes more efficient burning and is essential now that our Hobbit multi fuel stove is finding a home in more and more airtight small spaces.