Monochrome Maison
A closer look at the gut-renovation of a 1920's detached house in Hertfordshire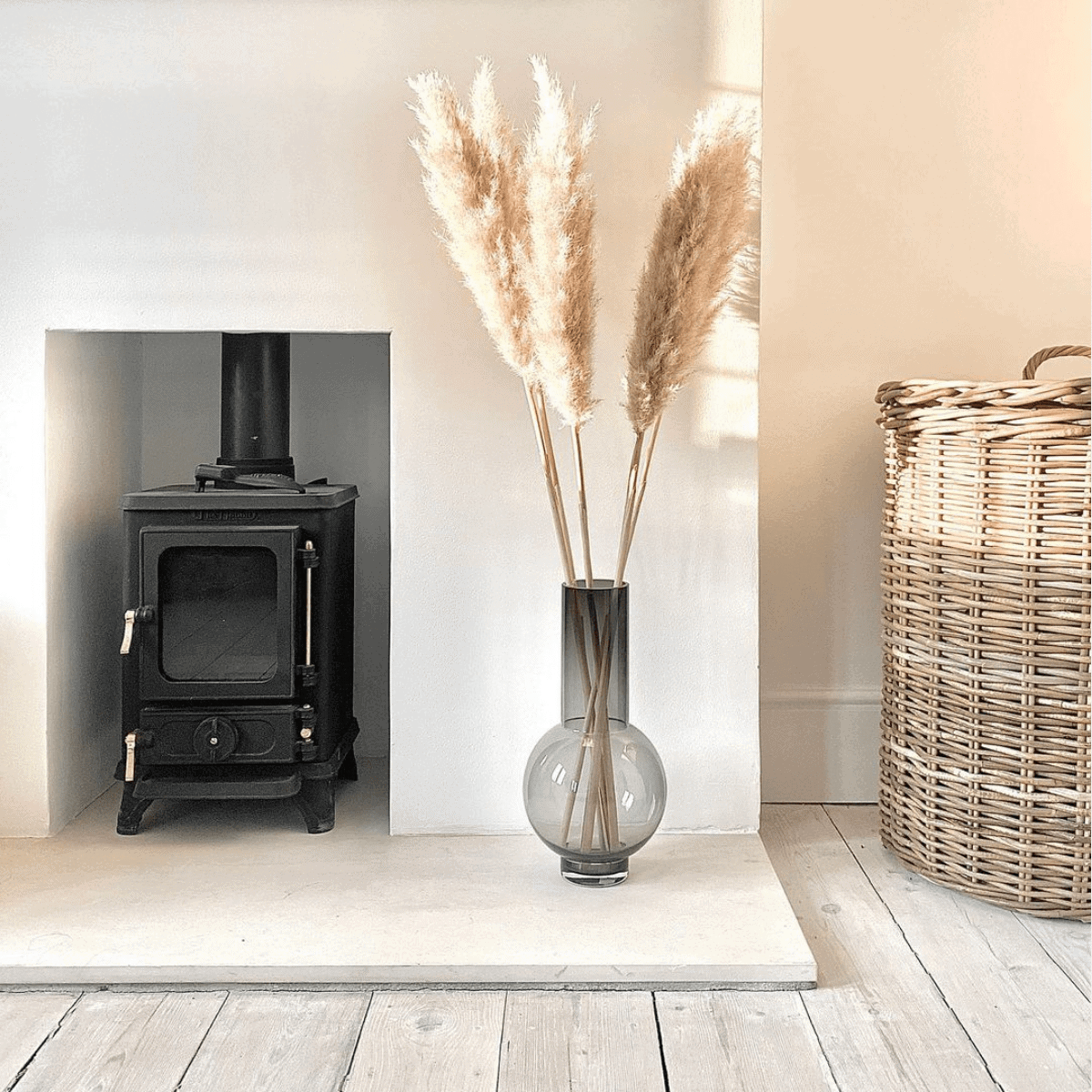 Monochrome Maison is the name of Christina and Lara Bloom's Instagram page, where they've been documenting the gut-renovation of their 1920's 3 bedroom house in Hertfordshire! Their page also showcases their taste in interior design, and you're sure to feel a strong sense of calm after flicking through some of the gorgeous pictures of their minimalistic, monochrome home.
Christina is an actor, singer and songwriter, and Lara works hard to raise awareness of rare, chronic and invisible diseases. Their creativity is strongly conveyed through their collection of simple, yet powerful, objects and furnishings, which have been cultivated into a wonderfully distinct aesthetic. Our small wood burning stove – the Hobbit stove – sits in the fireplace of their bedroom, kicking out plenty of heat to keep them warm and cosy all year round!
Their bedroom enjoys the rays of the afternoon and evening sun, and they've shared a beautiful piece of poetry about this, which could also be used to describe our small wood stove!
"Where shadows fall and take you with them, light is never very far behind to lift you up."
Our small wood burning stove sits at the heart of the home, bringing warmth and light to uplift you during any dark times! Sitting in front of our small wood burner is also the perfect place to reflect on life, and you can watch the flames gently flickering away to spark your creativity.
They've carried out some extensive work on their house, and the other areas of their home are an absolute joy to behold! The kitchen has benefitted from a complete revamp, and a new conservatory floods the property with natural light. If you want to find more pictures and information about their renovation, then make sure you check out the Monochrome Maison Instagram page! Christina and Lara both have personal Instagram pages too, and they each have their own websites, where you can find out more about their work:
https://www.instagram.com/stina.bloom/
https://www.instagram.com/lara.bloom/
https://www.christinabloom.co.uk