Chatley Shepherds' Huts
Beautifully handcrafted shepherds' huts by Ben Sonnet, who's based in Bath, Somerset!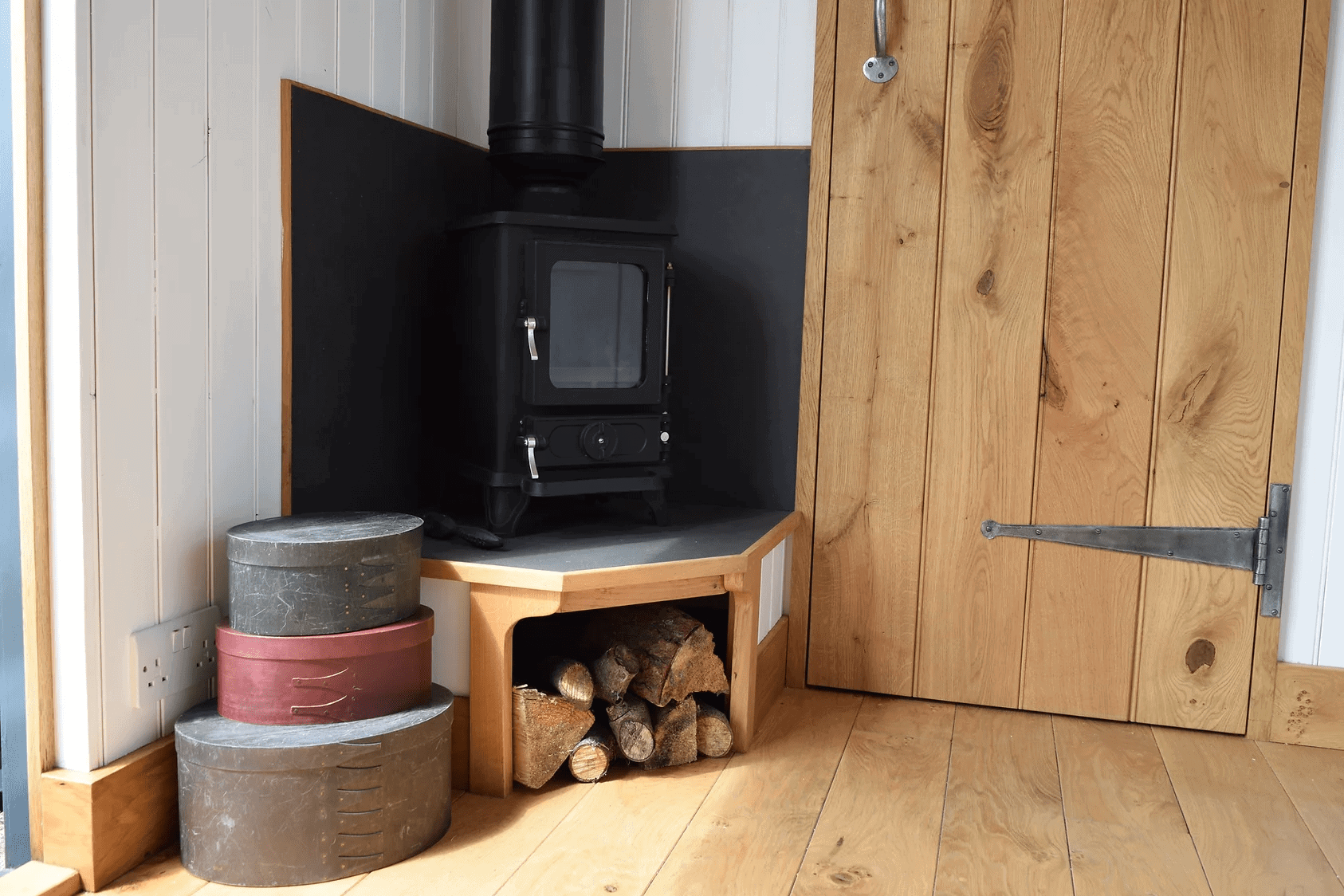 Chatley Shepherds' Huts is based in Bath, and the company is run by Ben Sonnet, who has over 18 years of experience in the carpentry and home renovation industry! Ben founded the company in 2016, as a new venture that would incorporate all of his skills and creativity after he had spent nearly 10 years making handcrafted furniture in his rural Somerset workshop.
He began by converting a vintage 1950's railway carriage into a luxury glamping space, and following on from this successful project, Ben now builds traditional-styled shepherds' huts from the ground up, which are sold to clients as garden studios and glamping spaces!
The external cladding of this stunning little hut has been made from Western Red Cedar – a beautiful piece of wood that lasts for over 60 years if left untreated, and even longer if it's treated every 5 years! Inside, there is some gorgeous solid oak flooring and skirting, as well as a solid oak table and a set of benches.
We were extremely pleased to see that Ben decided to incorporate our Hobbit small wood burning stove into the design of this well-considered, excellently crafted shepherd's hut! Here, our Hobbit stove has also been sited on a platform to raise it off the floor slightly. This provides a better view of the fire and makes life a bit easier when you have to bend down to refuel our tiny wood burner. A nifty log store has been created just below the stove, so that you always have logs to hand!
Our tiny wood burner makes a fantastic addition to shepherds' huts, as it enables guests to stay warm and cosy all-year-round. This means that the hut can be enjoyed in every season! Whether you have people staying on a cold winter's evening or a brisk spring morning, there's nothing more comforting than lighting a fire and reading a book or playing some board games whilst you watch the flames flickering away in our small wood stove!
If you're wondering how you might be able to incorporate our small multi-fuel stove into the design of your shepherd's hut, then make sure you take a look at the two different flue kits that we've designed, which are specifically tailored to fit most shepherds' huts!
If you think your flue kit might need adjusting to suit your structure, then please feel free to contact us, as we offer a bespoke flue consultancy service free of charge.
Our small wood burning stove will need to be sited at least 400mm away from any combustible surfaces, and 200mm away from non-combustible surfaces. However, if you're particularly tight on space, then these distances can be drastically reduced with our heat shield option!
The stove will also need to sit on a hearth. This needs to be a non-combustible material that's at least 12mm thick, and you will need to have at least 225mm of space from the front of the stove to the front of the hearth, in order to comply with regulations.
To read more about Ben's work and to purchase one of his incredible shepherds' huts, make sure you check out the Chatley Shepherd Huts website!