Little Ash Glamping
Cosy indoors. Country outdoors. The perfect spot for glamping in Trusham!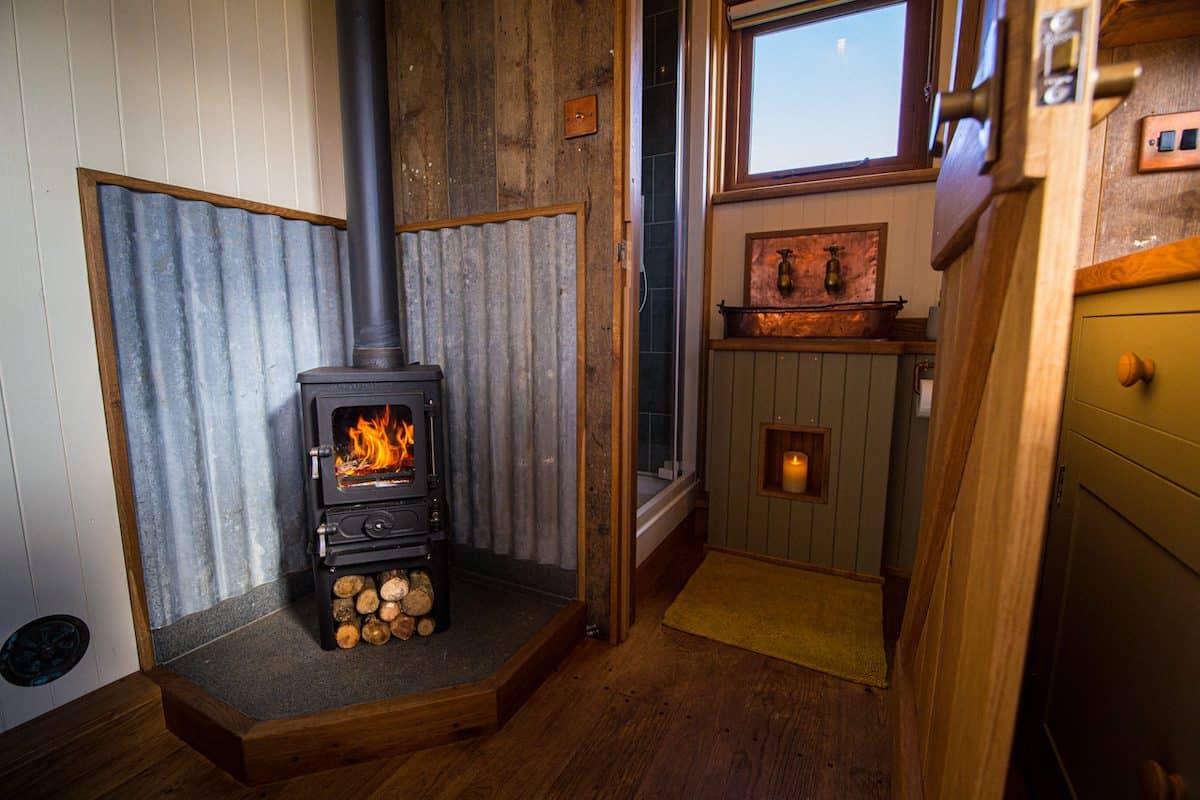 In 2018, Ben left his job in London as a civil engineer, returning to the Devonshire countryside to try something completely new! He began designing and building shepherds' huts on Martingrange Farm – a working farm that has been managed by Helen and Tony for over 20 years! They have a range of livestock, which includes some South Devon cows and Blue Faced Leicester sheep, but they've recently added three pygmy goats and two rheas to their farming family!
Helen and Tony are friends and neighbours of Ben, and they've known each other since he was a child. Together, they decided that Ben's venture would be a fantastic way to diversify their smallholding, so they began working together to create the perfect space for couples, families and friends to relax and spend some time together in the countryside!
The result is a luxury glamping space with three stunning shepherds' huts that you can stay in, each with their own character and quirky features! The shepherds' huts were all designed and hand-crafted by themselves, and they're nestled in a field which is surrounded by some incredible ancient oak trees. Ben tried to use as many reclaimed materials and objects as he could, and almost everything in the huts is handmade. Each hut also has its own outside seating area, where you can enjoy some fires in the evening or some late-night stargazing, and there's even a rare-to-find four person shepherd's hut, which makes the perfect escape for couples, families or groups!
The project turned out to be a lot more work than they had initially planned, but after two and a bit years it had truly paid off! We visited the farm ourselves back in February this year, and we were completely blown away by the amount of care and attention to detail that Ben had put into these spaces! Every single detail has been thought through, whether it's the light switches or the door knobs, the stairs, the storage, the taps, the door hinges, the shelves, or the light bulbs – Ben has every little detail of the huts nailed down to a tee!
Our small wood burning stove – the Hobbit stove – is tucked away in the corner of two of these beautiful little shepherds' huts. Our tiny wood stove kicks out plenty of heat, so Ben's guests are sure to stay warm and cosy all-year-round! The stove sits in a beautiful fireplace that Ben has made from rustic-looking wriggly tin, which has a lovely wooden border positioned a safe distance away from our small wood burner. 
Here, the Hobbit stove has been equipped with our stand option, where you can neatly store a good few logs beneath our small wood stove. There's still plenty of space on the stovetop for a kettle, so that you can make a hot cup of tea or coffee, or you can also use a small pan on the top of the stove. If you're lumped with some rainy days whilst you're away, then you can still cosy up indoors and watch the flames of the fire gently flicker away. 
If you're interested in extending the seasons that people can enjoy your glamping space, then installing one of our small wood stoves is a great move! Please feel free to get in touch if you would like to discuss how one of our tiny wood burners can be incorporated into your space, as we offer a bespoke flue consultancy service free of charge. We've also designed two different shepherd's hut flue kits for getting your stove installed, and our small wood burning stove can be customised with a variety of different options. If Little Ash looks like the perfect escape for your family or friends, then make sure you visit their website or their Airbnb listing to book your stay today!