Breitner Ciaccia Micro Cabin
This beautiful micro cabin in New York has been designed by the Breitner Ciaccia office of architects - an award winning firm based in Brooklyn.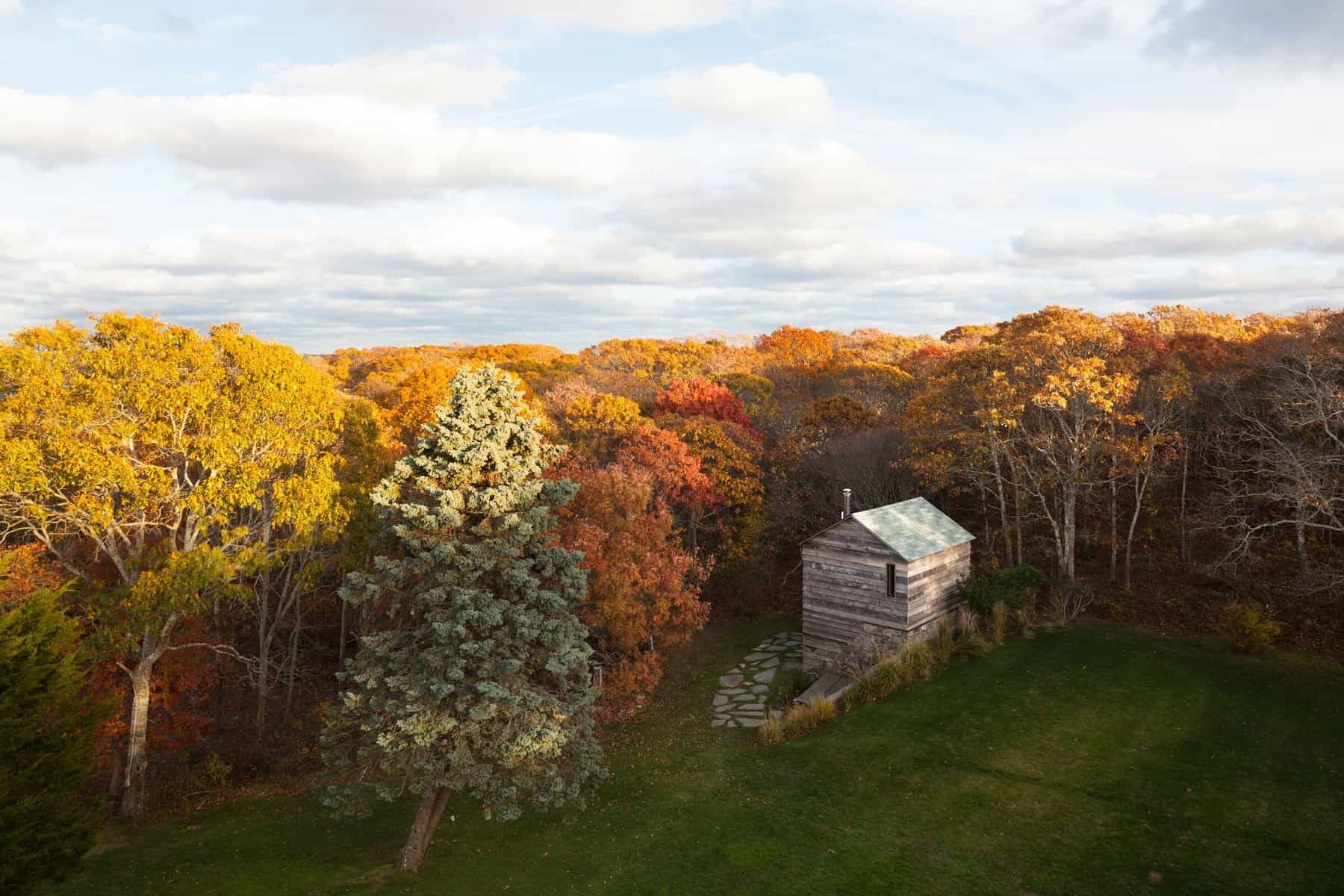 This stunning little woodland retreat is used as a small guest cabin. It has a footprint of 12′ x 15′, meaning this cabin is smaller than a single car garage, which makes it a true tiny home! However, the size of the foundation was viewed as an opportunity to enhance the project, rather than it being a hindrance. It's important to realise that bigger isn't always better, and the architects that were involved in this project treated this space as a little jewel box!
The micro cabin is packed with the full functionality of a house four times its size! This has been achieved by using the space efficiently, and the architects have paid close attention to detail to every aspect of this project. Our small wood stove embodies these key design principles, as our small stove provides all of the benefits of a larger wood burner in a compact, well-designed product. Our tiny wood burner radiates a warm and homely atmosphere in any tiny home project, and in this case study our tiny stove has been used effectively to heat the entirety of this cabin without compromising on space!
This tiny cabin also utilises a wide range of active and performative surfaces. A small kitchen and storage area is neatly tucked away under the narrow staircase, and a recessed floor in the living room allows for a generous-sized lounge whilst maintaining an open-plan design. Even the flue pipes of our small log burner have been well considered. Extending from the ground floor all the way up to the roof line, the flue has been used to emphasized the double-height of the space and to invite guests to look up to the skylight overhead. This creates a light and airy living space, and welcomes the tranquility of the surrounding forest into the property itself.
Photography by Barkow photographers.