Mint Tiny House Company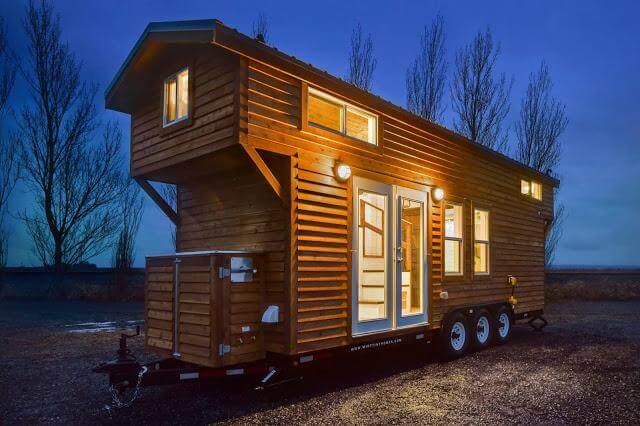 This stunning small home on wheels measures 24-foot-long and we absolutely love how well our tiny wood burning stove fits their interior. White ship lap walls contrast against a dark stained floor and ceiling, and our small log burner matches the metal railings perfectly! It has a full kitchen, living room, bathroom and two loft spaces.
Our wood burner is small and compact, but can still effectively heat the entirety of this small house on wheels, offering a greater sense of freedom by allowing the user to be warm and cosy wherever they choose to go. This incredible tiny home on wheels was built by Mint Tiny House Company, who are based in Vancouver, British Columbia. Their team have been constructing Tiny House RV's and Park models since 2014, having completed over 100 tiny house builds to date!
Photography by Mint Tiny House Company