Netherlands Tiny House
The first legal tiny house in The Netherlands!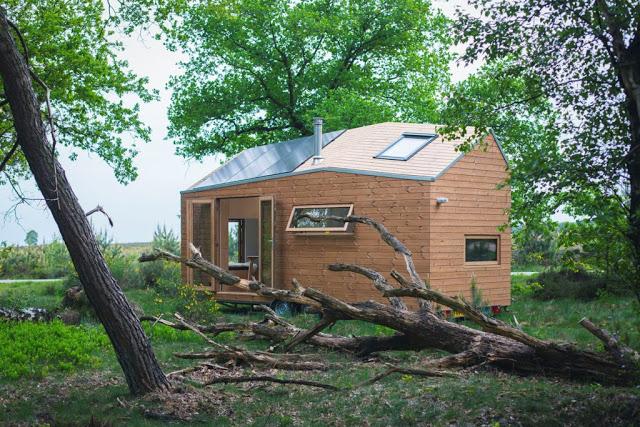 We were absolutely thrilled to see that our tiny wood burning stove has been installed in the Netherlands' first legal tiny house! Marjolein Jonker lives in her quirky little home with her two cats. She documents her life on the road whilst she travels across the country giving talks on tiny house living! You can visit her website to stay up-to-date with her tiny home lifestyle!
The solid cast iron build of our small wood burner is perfect for tiny homes and other vehicles, as the stove might get knocked by other objects whilst her tiny home is in transit. Our small wood stove also has a hole in each corner of the base, so that it can be easily bolted to the floor to keep it securely in place. The matte black finish of her log burner really makes it stand out against the light and minimalist interior design of the cabin. The huge window at the side allows Marjolein to look out onto the surrounding woodlands whilst she enjoys the warmth of a fire in the comfort of her own home.
We love how much natural light floods this tiny house on wheels, and our small wood burning stove helps the bedroom upstairs act as the perfect cosy little space to stargaze through the treetops on a clear night. This tiny home on wheels is even equipped with solar panels! It was designed by Buro Walden, and built by Tiny-House.nl.