Red Sky Shepherds' Huts
Based in the beautiful Cotswolds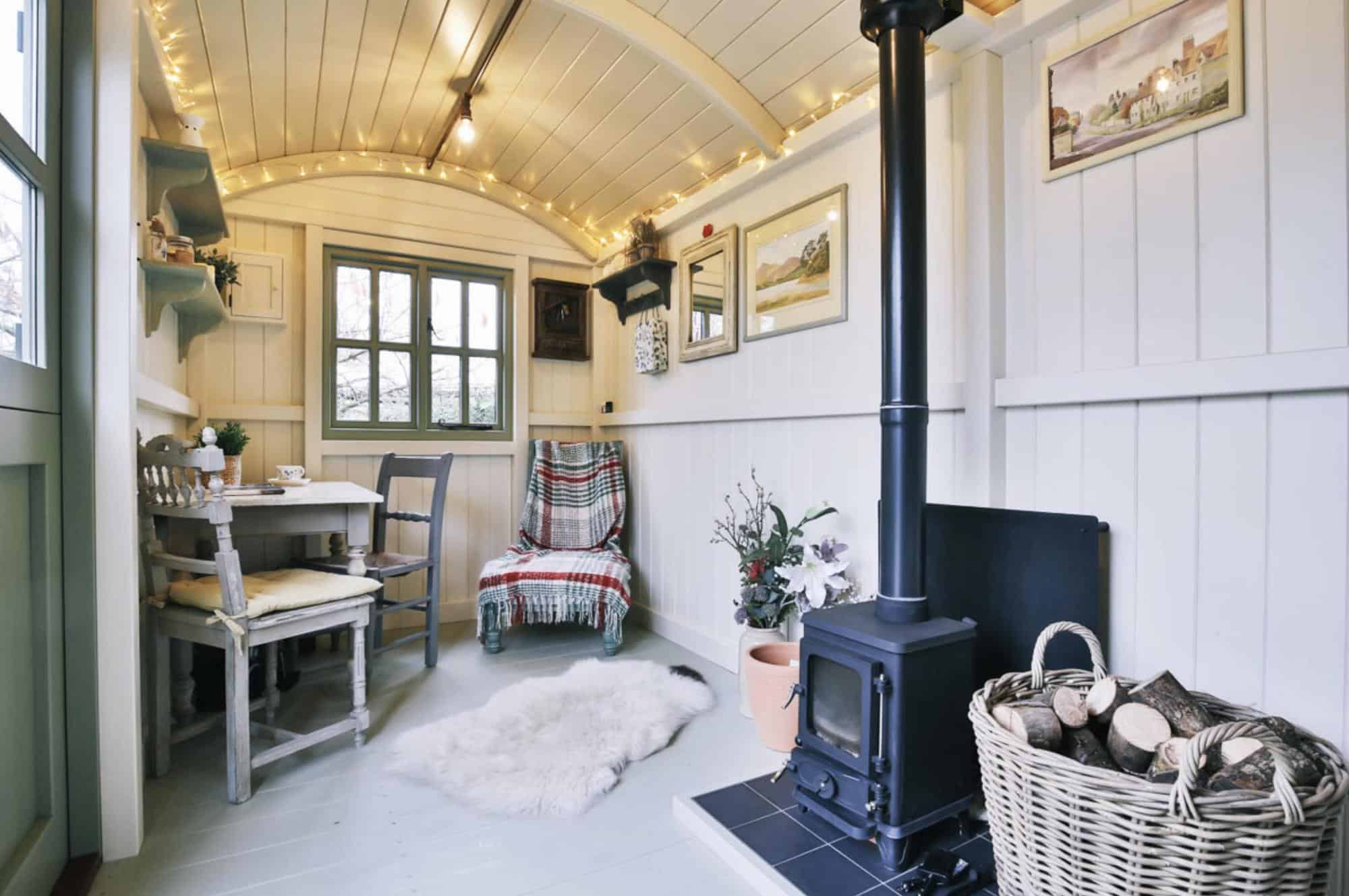 Red Sky Shepherds' Huts is a family business founded by Paul Bennett and based in the beautiful Cotswolds. They're extremely passionate about building the best shepherds' huts possible and they work incredibly hard to ensure that their customers have a wonderful experience when it comes to having a luxury shepherd's hut built for them. The team have a wealth of experience when it comes to joinery, creativity, design and quality craftsmanship. We've been fortunate enough to have our tiny wood burner installed in a variety of their extraordinary shepherds' huts, and you can scroll through some of their stunning images below! If you're considering purchasing a shepherd's hut and having one made, make sure you visit their website here!
They've even built a shepherd's hut for the ex-Prime Minister David Cameron, who chose to have our small wood burning stove installed in his shepherd's hut! You can read more about this here.
Our miniature log burner enables shepherds' huts to be used all year round, and they're perfect for snuggling up to during the colder months after you've lit a warm, crackling fire. If you already have a shepherd's hut and you're looking to install a small stove then it's definitely worth checking out the various installation kits that we offer, as we have various shepherd's hut flue kit packages available which make the installation process even easier!