The Beresford Project
DIY enthusiasts Holly and Andy restored this beautiful fireplace to its former glory as part of their house renovation!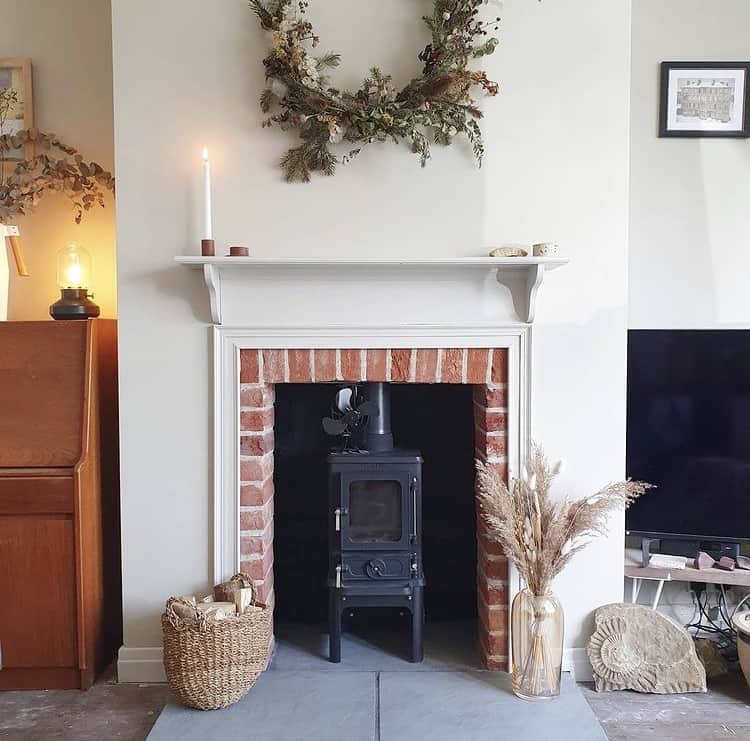 At the time of writing, Holly and Andy are currently in the process of renovating their 1950's home on the outskirts of Bath and Bristol, and they've appointed their dog Teddy as the quality control inspector!
The pair are both DIY enthusiasts, and they've really got stuck into every part of the project, so that they can add their own unique tastes and touches to their future family home!
During their renovation, they discovered a beautiful fireplace and chimney breast that had been blocked-up by plasterboard. The pair got right into uncovering this hidden little gem, and you can take a look at the amazing transformation they achieved in the pictures below!
We're very pleased to see that our Hobbit stove was the chosen small wood burning stove that the couple decided to install, and it looks amazing! Holly and Andy renovated this fireplace by themselves, and needless to say, they were incredibly pleased with the end result!
Here, our Hobbit stove has been fitted with our stand option. This raises our small wood stove off the floor, which makes it easier to refuel the stove. It also provides you with a better view of the fire, as well as a neat little area beneath the stove to store your fuel! It works wonders in this application, as it helps the stove fill out the slightly taller profile of this particular fireplace.
If you're wondering how you might be able to install one of our small wood burning stoves into your fireplace, then make sure you checkout the two installation kits that we've designed for household fireplaces.
There's lots of information on these pages, in our help section, and under the technical data tab on the Hobbit stove product page. If you're still unsure as to how you might be able to fit one of our small wood stoves, then you could organise a site visit with a local installer! You can find your nearest recommended installer by entering your postcode into the search box on our authorised dealers page.
Please feel free to also contact us with any questions you might have! If you drop us an email with a photo of your fireplace, along with some clear measurements, then we will be able to give you some advice on how you could incorporate one of our small wood burners into your household fireplace.
Make sure you click here to check out Holly and Andy's Instagram account, and give them a follow so that you can stay up-to-date with each step of their house renovation!