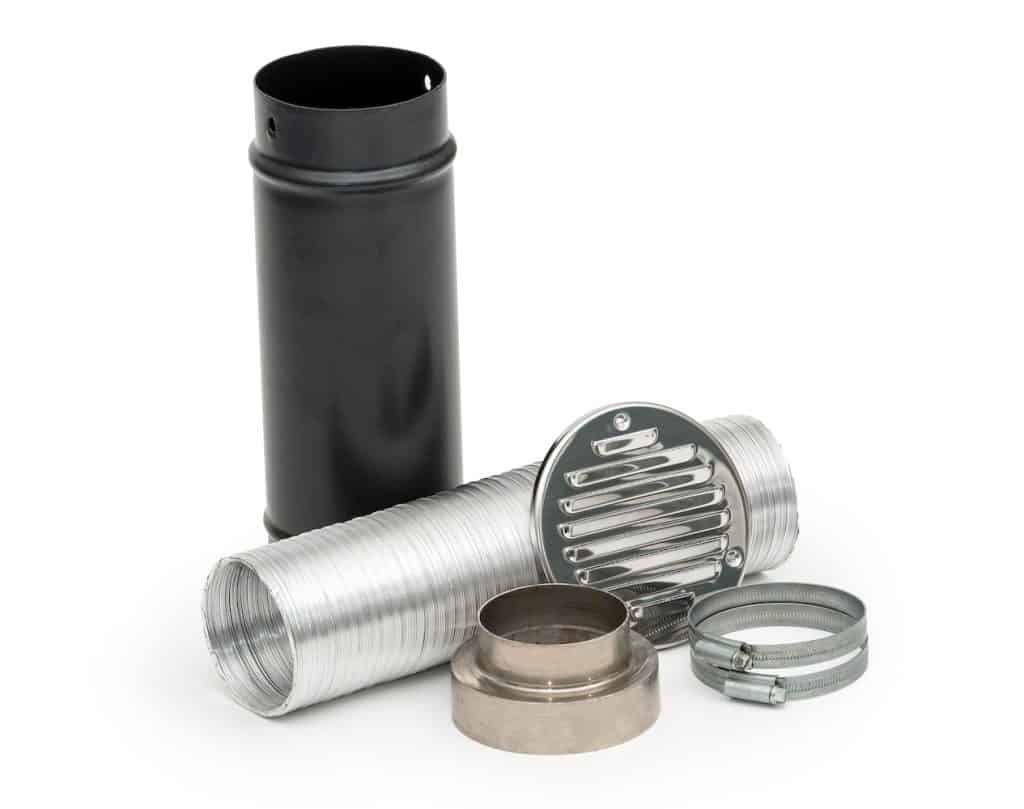 Direct Air Installation Kit
£85.00 inc.VAT
If you're going to be installing a Hobbit stove that has been fitted with our direct air option, then this kit has all of the parts that you will need to get your small stove installed.
This kit includes:
1 x Round chromed vent for the outside wall.
1 x 80mm to 100mm metal adaptor.
1 x Length of 80mm diameter flexible metal venting pipe. The flexible pipe measures 300mm in unstretched length, and 1250mm in length when fully stretched out.
2 x Jubilee clips.
Tools required: You will need a drill with a 4″ hole, a saw or a jigsaw, and a file (these tools are not included).
Please note that the flue pipe pictured is an optional extra. The direct air install kit (excluding the optional flue pipe) is included with our direct air intake system as standard.
Our direct air intake system is a great addition to your stove if you're going to be installing your tiny wood burner into a small, airtight space. This option is well-suited to passive houses, tiny homes, caravans, shepherds' huts, RV's and many other applications! A direct air intake is mandatory if you're looking to install a small wood stove into a tiny home in the USA.
Our direct air option will pipe outside primary air directly into the firebox of your small wood burner. This option will improve the draw of your Hobbit stove, promoting increased efficiency and a higher room temperature. You will still retain the use of the air controls, so you will have even more control over the burn-rate of your fire!