Beatshach Bothy
A traditional Bothy built from local granite over 150 years ago, Beatshach Bothy has undergone a modern renovation, and it's in the perfect place to explore the malt whisky capital of Scotland!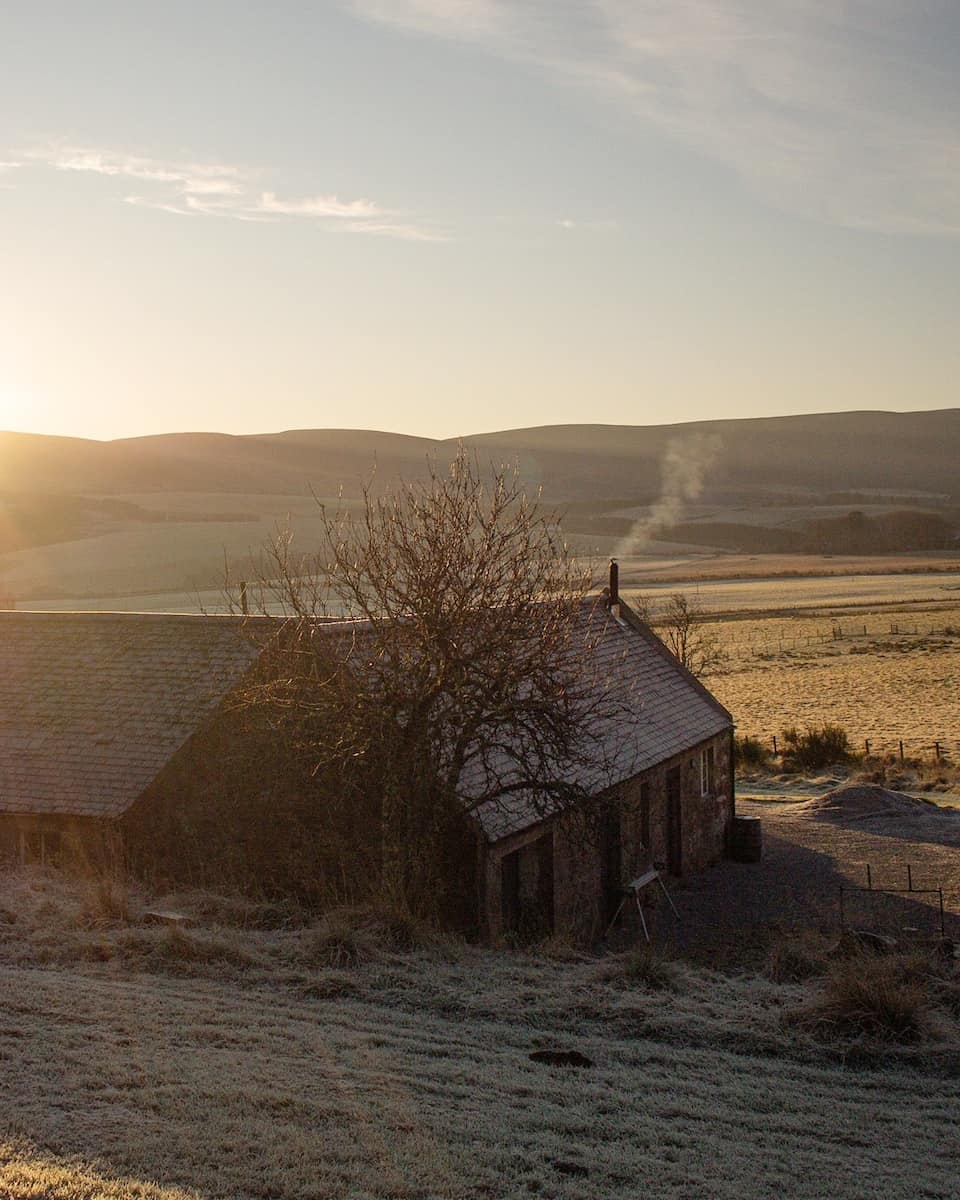 Whatever the season, Beatshach Bothy offers a unique holiday destination for those looking to combine their accommodation with a country-living experience. This particular Bothy is nestled in 6 acres of private ground, which gives you plenty of space to relax and enjoy the local wildlife. It provides a feeling of remoteness, whilst still being located close to local towns for any shopping and entertainment.
The Bothy also offers some breathtaking, panoramic views of the Corryhabbie hills, and it's situated at the foot of Ben Rinnes – the largest mountain in the county. Beatshach sits in an isolated glen in the heart of Speyside's whisky country, just near Dufftown in Northern Scotland. The location is absolutely ideal, with there being 15 distilleries situated less than 5 miles away from the Bothy!
The space is full of character and history, whilst still being equipped with modern amenities. It has a comfortable, self-catering studio layout, and there's even outdoor seating with a fire pit! For those who want to fully embrace the country-living experience, our small wood burning cook stove – The Little Range – can be used for heating and cooking, which completes the sense of timeless Bothy tradition!
"The Little Range was a fantastic stove for our Bothy, and it immediately brought the place to life."
Our small wood burning cook stove enables guests to stay at Beatshach Bothy all year round, thanks to the good amount of heat it kicks out! After their guests have gone for a walk on a fresh, clear day, they can arrive back at the Bothy to get warm and cosy again in front of our small wood stove. Watching the flames dance away after you've escaped to rural Scotland sounds like a pretty good getaway to us!
Our tiny wood stove also adds a self-catering option to the Bothy, as the Little Range has plenty of space to cook on the stovetop, thanks to its large stainless steel cooking plate. There's also a built-in oven, and you can easily adjust the airflow of the stove with a simple lever, so that you can get it to just the right temperature. You can also control how hot the oven gets by adjusting the burn-rate of your fire. This can be done by regulating the supply of air that's entering the stove, or you can refuel the stove accordingly. You can even cook in front of the stove or the fire pit hands-free, with our T1000 stovetop toasting fork that we've designed!
The Little Range is loved by guests and hosts alike. You can click here to read more about the benefits of installing one of our small wood burning stoves into your glamping space, and make sure you visit the Beatshach Bothy Airbnb page to book your stay today!
If you're looking to install one of our stoves into a particularly tight space, then we've written an article about how much room you'll need to have around your small wood burning stove, and we've also designed a wide range of different installation kits for fitting your stove into a variety of structures.
If you're not sure about flue parts you need or how they should be arranged, then please feel free to get in touch, as we offer a bespoke flue consultancy service free of charge!