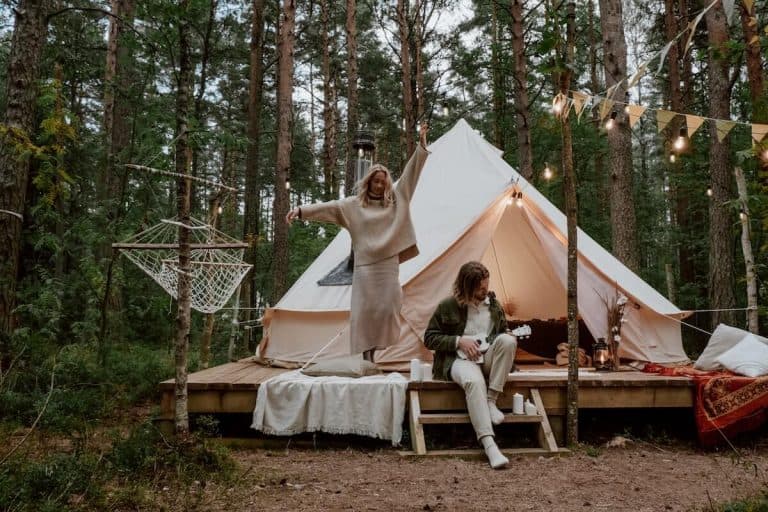 The Best Glamping Stoves For Your Accommodation
With staycations and UK holidays on the rise, lots of accommodation owners are looking for something extra to help their place stand out from the crowd. While hot tubs, barbecues and swimming pools have their place, they're not always suited to the temperamental British weather. For a truly transformative addition to your UK accommodation, small glamping stoves are the perfect accessory, and our Hobbit stove is the ideal candidate!
Glamping stoves bring warmth and rustic flair to all kinds of Airbnbs, shepherds' huts, yurts, canal boats and a whole host of other holiday hideaways. Here's why they'll make a great addition to your accommodation – and how you can choose a fantastic little stove for your small space!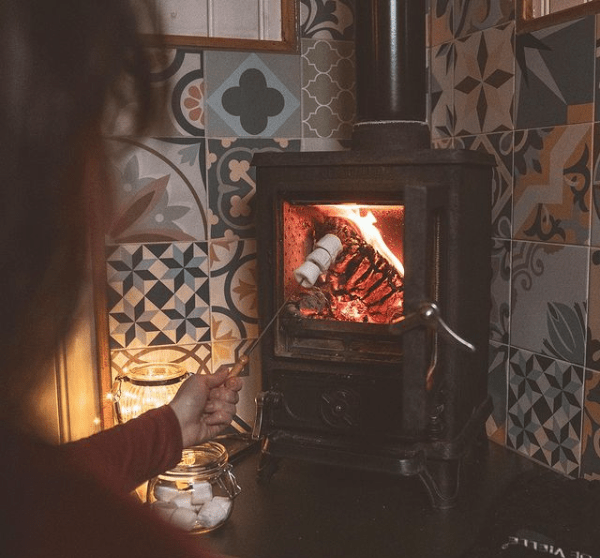 The Hobbit stove is the perfect tiny wood stove for glamping spaces, and as you can see, the guests at Westfield House Farm absolutely love using our small wood burning stove! Make sure you check out their website to book a stay in one of their beautiful shepherds' huts!
Why Do You Need A Small Wood Stove For Your Glamping Accommodation?
A small wood burning stove can transform a camping experience into a genuine adventure holiday. There's something special about lighting a fire in your stove – whether to toast marshmallows, warm chilly hands, or both – that brings a cosy, rustic feel to a trip. As a result, your guests are sure to love the inclusion of a tiny wood burner in their accommodation.
Since summer holidays in the UK don't always guarantee sunshine and toasty temperatures, a small wood burning stove is also ideal for keeping guests warm (and happy!) whatever the weather. From summer washouts to chilly winter nights, your small wood burner will make sure your guests stay cosy, even if they're braving a glamping holiday in February! As a result, bringing a small wood stove into your accommodation makes it a year-round option, meaning more guests and higher income.
A small log burner can also add value to your accommodation. Guests typically expect to pay a little more for places with great amenities, meaning you can potentially charge more per stay. It won't take long before your small stove begins to pay for itself!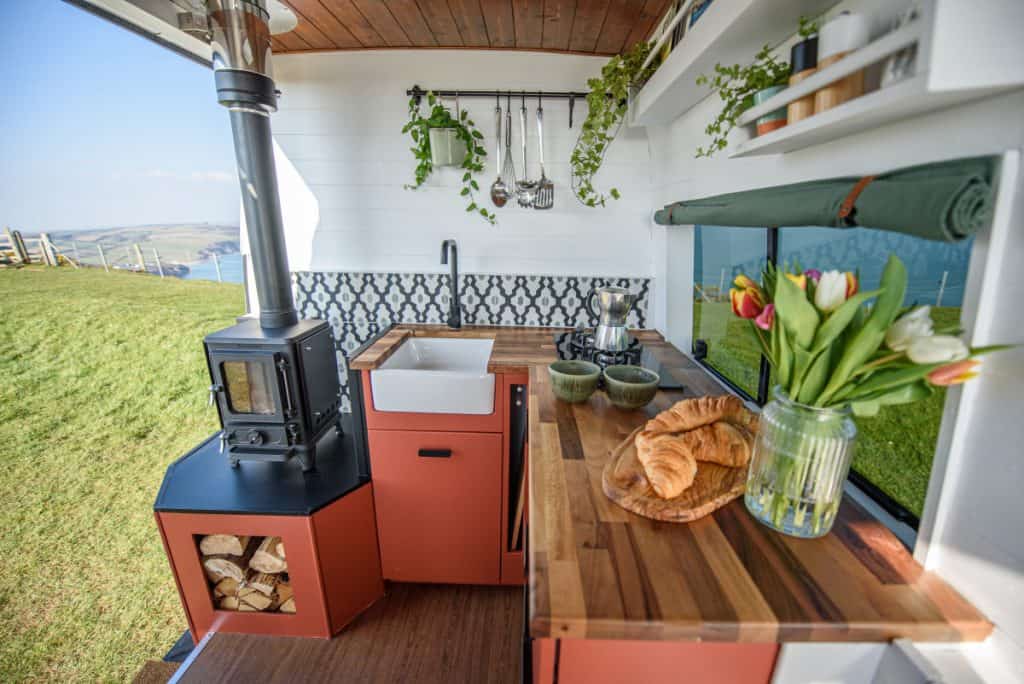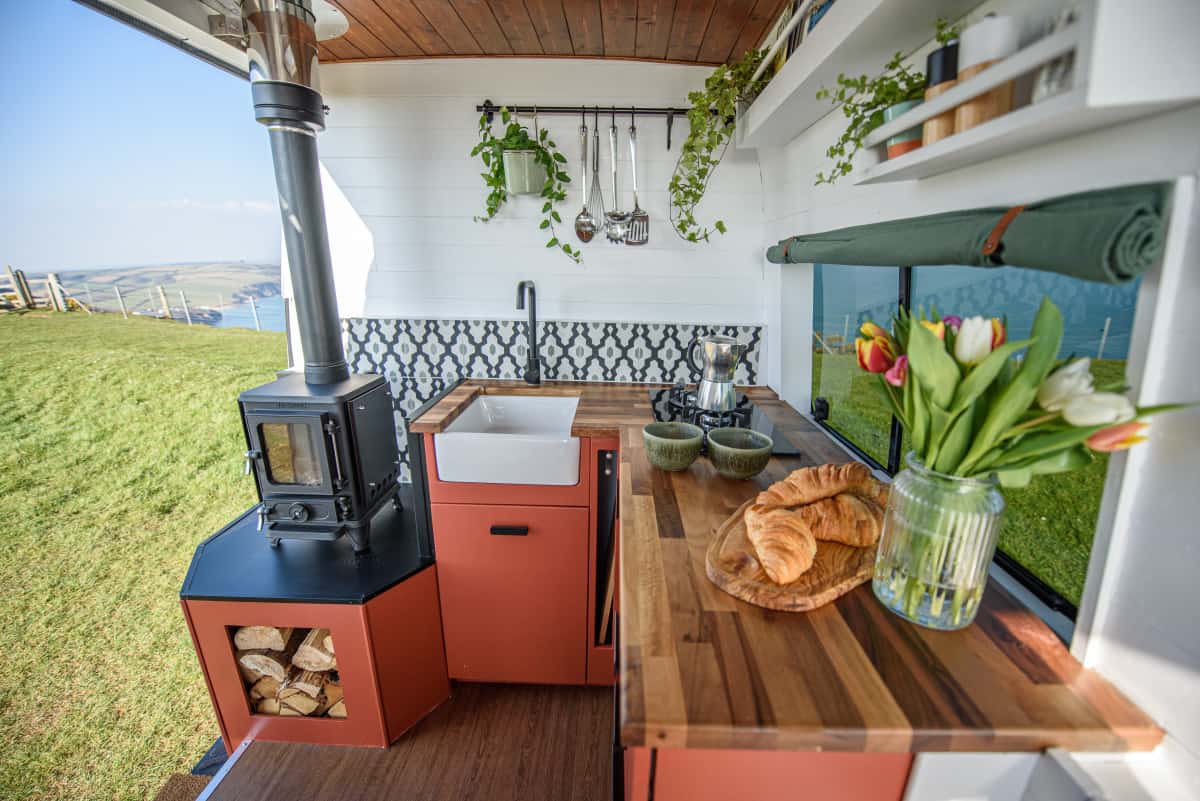 Our small wood burning stove can be fitted into a huge range of small spaces. You can read more about this beautiful van conversion by Vanfolk by checking out this case study, and you can even book a stay in this incredible space through Quirky Campers!
What To Consider When Buying A Glamping Stove
It's clear that both you and your guests can benefit from installing a small wood burning stove into your yurt, a shepherd's hut or any other small space. But it's important to do your research before you buy, so that you can find the perfect little stove that's fit for purpose.
Size & Space
You'll need to measure up your space to see what size stove would be best for your accommodation. Yurts and shepherds' huts will benefit from quite a small wood burning stove, as this will maximise storage and living space for your guests, while still giving off plenty of warmth.
Smoke Controlled Areas
If your accommodation is based in a smoke-controlled area, you'll need to check your stove is approved by the Department For Environment, Food & Rural Affairs (DEFRA) in order to burn wood. You can burn smokeless fuels in smoke-controlled areas, but you'll need to ensure your guests observe the rules too.
Ventilation & Installation
In order to comply with building regulations and to avoid fire hazards, it's a good idea to have your small wood stove fitted by a HETAS approved installer. They'll be able to tell you the best way to install your stove so that your place is ventilated properly – which will bring peace of mind to you and your guests.
How To Choose The Best Glamping Stove For Your Place
At Salamander Stoves, our small wood burning stoves are designed with cosy nooks and glamping spaces in mind. As a result, they're built to give your Airbnb or glamping accommodation that rustic, glowy feeling. Here's a rundown of our range of small stoves, and the types of accommodation they work best in.
The Hobbit Stove & The Hobbit SE
Size: 302mm (w) x 272mm (d) x 465mm (h)

Perfect for: glamping pods, shepherds' huts, yurts, canal boats, cabins, summer houses, sheds and other small spaces
Our flagship Hobbit stove fits perfectly into all kinds of nooks and crannies, making it the ideal glamping stove! It can also be positioned in an open space, and it will heat a surprisingly large room. Our small multi-fuel stove can burn wood, eco logs or coal, and its cast iron body will continue to radiate plenty of warmth after your fire has gone out. It maximises space for living and storage, while providing an efficient burn with plenty of heat generation. It's sure to make your space toasty warm in no time at all! The standard version comes in classic matte black, but you can also customise the colours to make your Hobbit stove fit the vibe of your accommodation, from quirky houseboat to traditional shepherd's hut. You can also customise your small wood burning stove with a range of additional options, and we stock a wide range of stove accessories to help complete your glamping space!
If you live in a smoke-controlled area, then make sure you check out the Hobbit SE. This stove is just as compact, but it's also DEFRA-approved, so you can still burn wood in this small stove if you live in a smoke controlled zone.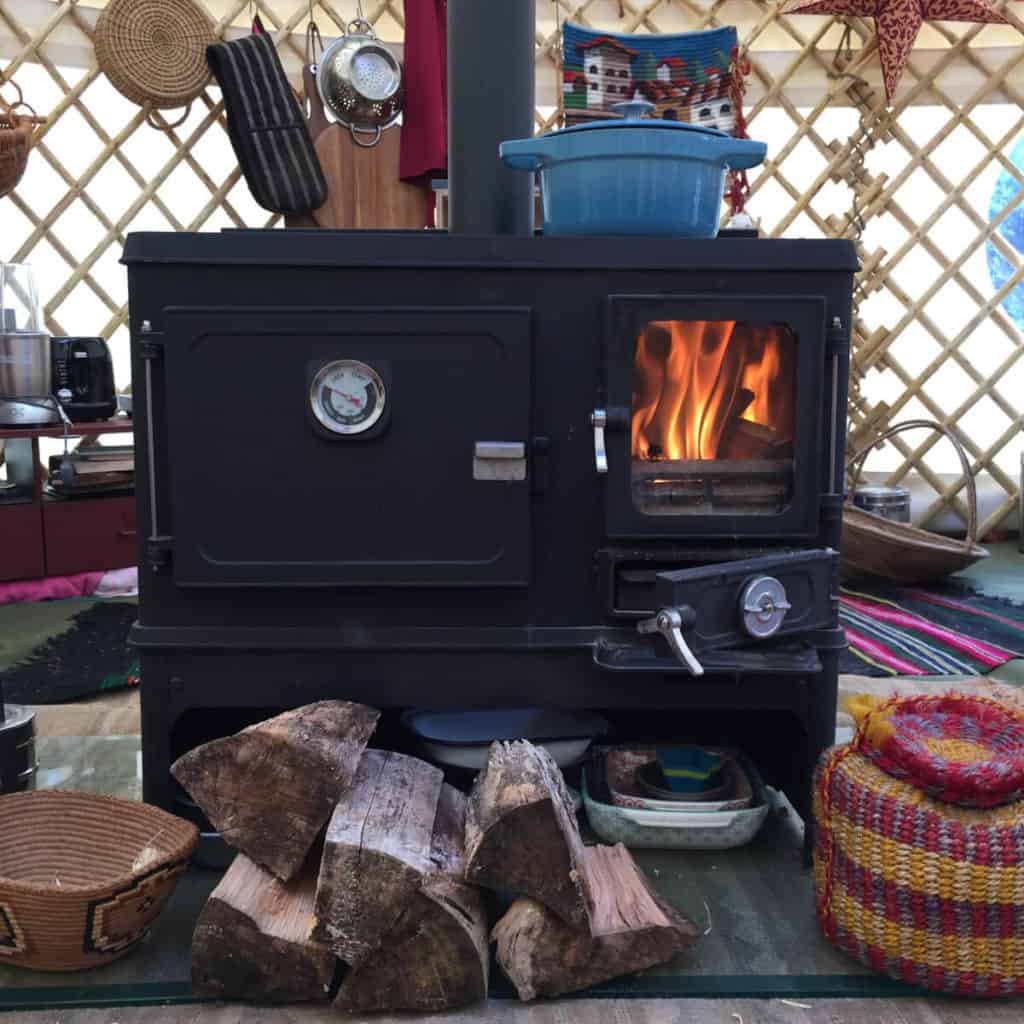 The Little Range Cook Stove
Size: 715mm (w) x 400mm (d) x 630mm (h)

Perfect for: cabins, glamping pods, yurts, shepherds' huts, mobile homes, and other self-catering spaces
The Little Range Cook Stove is made with the same ethos as our Hobbit stove – a practical stove that's designed with space in mind – but with one big difference. It includes a purpose-built oven and hotplate, so that your guests can cook up a storm from the comfort of their accommodation. It's perfect for making pizzas, fry-ups, and even baking bread. It's a little larger than the Hobbit stove, but it's fantastic for adding a self-catering option for glampers. You can discover a huge range of other things that you can cook on your Little Range by checking out our cook book, or by browsing some of our blog posts!
Help Your Guests Make The Most Of Your Small Wood Burning Stove
A basketful of fresh dry logs is the perfect invitation to your guests to get a fire going. That said, not all of your guests will be confident with using your new small wood burner – so it's a helpful touch to leave them a brief how-to guide so that they can whip up a roaring flame with ease.
Small touches like this are sure to be remembered by your guests – meaning they're more likely to leave you great reviews and encourage other people to visit your glamping space. There are tonnes of ways that a small wood burning stove can improve your guests' glamping experience – so find a Salamander Stoves stockist near you to find out more about our trusty little stoves! You can also check out our case studies to see how other people have incorporated a small wood burning stove into the design of their small space.
If you'd like more information about our tiny wood burners, or if you have any questions about installing your small wood stove, then please feel free to contact us! We've designed a wide range of installation kits to make it easier to install your small wood burning stove into your chosen structure, and if you're not sure your stove can be fitted into your tiny dwelling, then we also offer a bespoke flue consultancy service free of charge.