The Edge
A luxury self-catering hideaway on the south Cornish coast.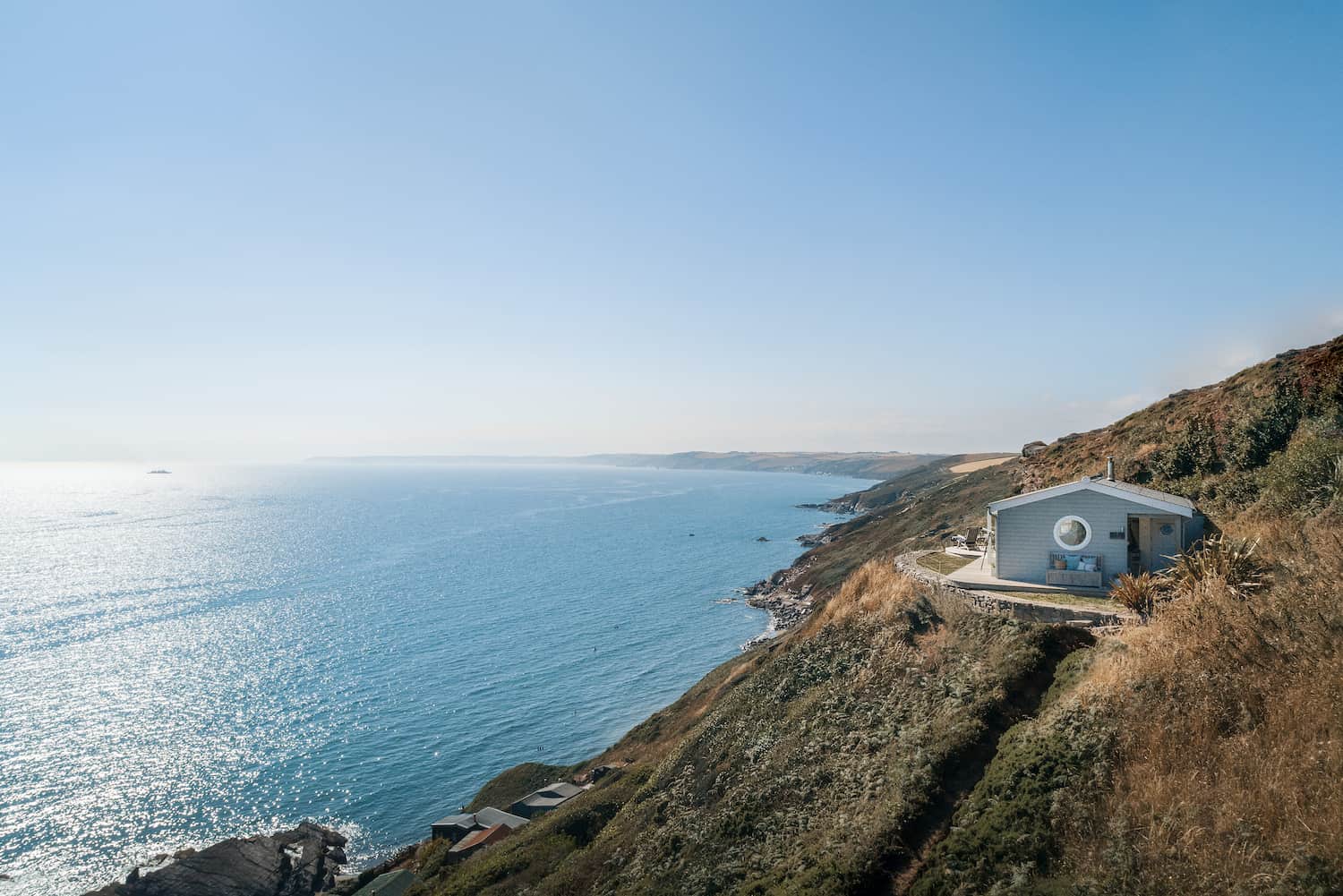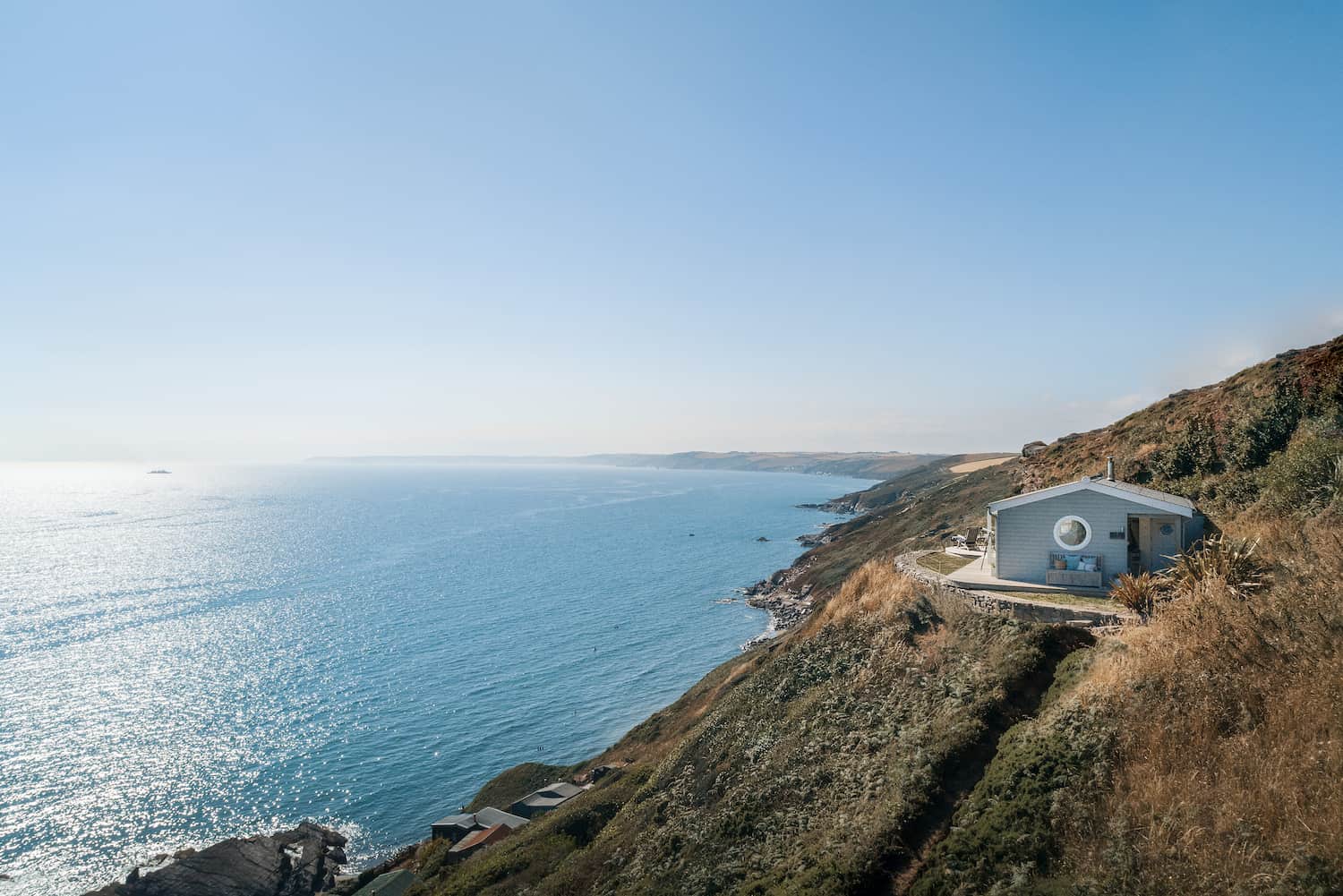 The Edge is a spectacular clifftop cabin overlooking Whitsand Bay, a beautiful stretch of scenery on Cornwall's south coast. Our small wood burning stove has found its home in this gorgeous holiday property, and a second Hobbit stove has been installed into Seaglass, another seaside cabin that sits a bit further along the coastline.
We are incredibly pleased to have our small wood burning stove installed into this beautiful cedar-clad cabin, which offers breathtaking panoramic views across the shimmering ocean. This luxurious retreat also has a spacious outdoor area for some morning yoga, and it's the perfect place to enjoy a glass of champagne and some al fresco dining.
If the salty sea breeze gets a bit fresh for your liking, then why not jump in the hot tub and soak up the stunning views across the bay. After a long day at the beach, you can venture back to the cabin along the charming coastal paths and reward yourself with a steamy outdoor shower upon your return.
As the evening draws in and the night gets cooler, you can hop inside the cabin to get warm and cosy again in front of our little Hobbit stove. A small wood burning stove sits at the heart of the home, and it's the perfect place to relax with a hot drink or a glass of wine whilst you gaze into the fire and watch the flames flicker away.
Images © Unique Homestays www.uniquehomestays.com
This magnificent little bolthole exudes tranquility, and it provides a fantastic opportunity to escape the rushes of day-to-day life, allowing you to enjoy some moments of romance or solitude.
The Edge is equally inviting in winter! Why not start your day by rolling out of bed and lighting a fire in our tiny Hobbit stove. You can enjoy a hot cup of coffee by the fireplace, or you could toast some bread or crumpets with one of our T1000 stovetop toasting forks! Sit and watch the dark clouds looming on the horizon, or watch the cormorants diving into the rolling waves before they crash against the shore.
Make sure you visit the listing for The Edge on Unique Homestays to read more about this incredible retreat and to book your stay today!
If you're wondering how you might be able to incorporate one of our small wood burning stoves into the design of your structure, then make sure you take a look through the wide range of installation kits that we've designed! We've designed flue kits for log cabins, sheds, tiny homes, garden rooms and summer houses. If you're not sure what flue parts you will need, then please do not hesitate to contact us with some photos and measurements of your structure.
We also offer a bespoke flue consultancy service free of charge, and we are more than happy to advise on how you could install a Hobbit stove or a Little Range into your chosen structure. You can also enter your postcode into the search box on our authorised dealers page to find your nearest recommended stockist and installer.