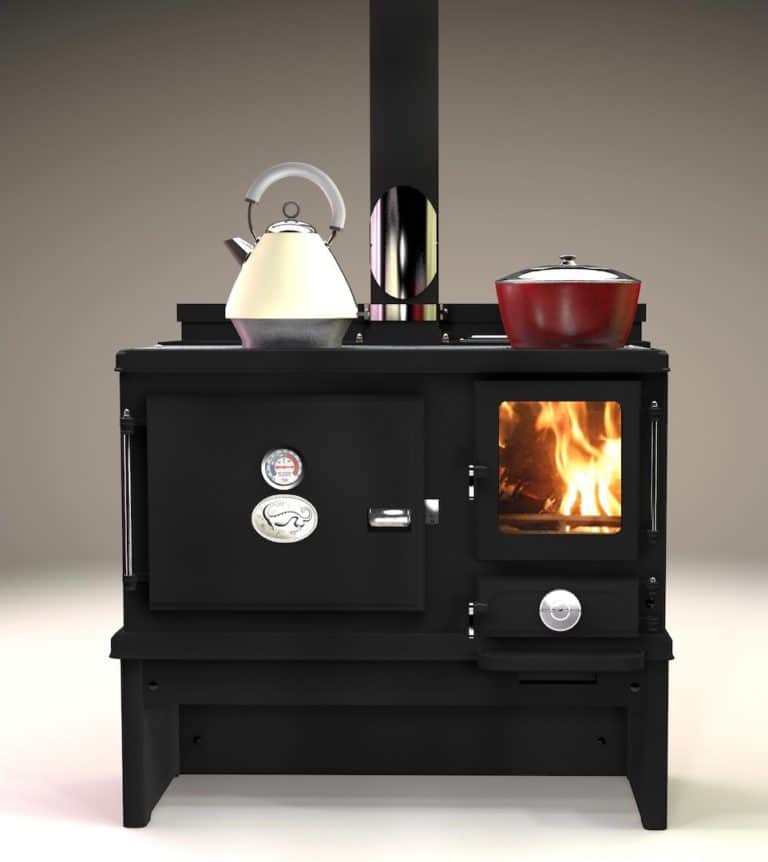 The Small Range Cook Stove
The Little Range Cook Stove From Salamander Stoves
After building a prototype of our Little Range Cook Stove, we spent 18 months making improvements and carefully designing what we think is the best small wood cook stove you can find! The Little Range incorporates all of the design features of a larger solid fuel range, but in a perfectly formed, smaller and more compact package.
Like a mini Aga, or a tiny Rayburn, our Little Range Cook Stove is a multi-fuel cooking range that comes in a 'hobbit-sized' package.
We have took inspiration from the vast heritage of UK and US antique cook stoves and combined this with the need for a modern, clean-burning stove. As a result, we have created an efficient cook stove with plenty of charm and character.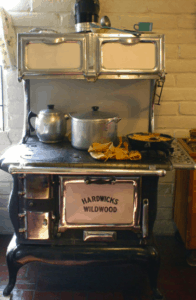 Rather than installing an ordinary stove in your fireplace, you could have a small wood cook stove and turn the space into a tiny kitchen! If you need some inspiration as to what you could make, then why not browse our free online wood stove cook book! Keeping warm and cooking up a storm, you will be living the 'good life' beside your Little Range.
Cook stoves with top ovens are not really great at cooking anything, despite their name! This is why cook stoves and ranges like the Aga, Rayburn and the Esse Ironheart, have become successful and well-loved focal points of countless homes.
However, due to their large size, they cannot always find a home in smaller spaces.
Over the last 13 years of manufacturing our Hobbit stove and advising on installations, we have become experienced at designing stoves for small spaces. We have brought this knowledge to bear in the design of our Little Range.
Living lightly off-grid requires a wood stove that has much more potential than just heating the space. Our Little Range has the ability to cook up a banquet of food, using its 880 cubic inches of oven space and 221 square inches of hotplate. If required, it can also produce the entire off-grid hot water supply for a tiny home or an off-grid cabin!
Utilising the stainless steel side boiler option, the hot water that's produced can be thermo-syphoned to a special stainless steel chamber to produce hot water on tap. You could also use this energy to power a radiator or a non-pressurised shower.
The top of the small cook stove is basically just one big stainless steel hotplate for cooking.  A removable stainless steel insert and an enamelled black outer also facilitate easy cleaning. The wide range of cooking temperatures that are available across the surface of the hotplate makes it very versatile, and allows a number of items to be cooked at varying speeds, all at the same time.
The Little Range is a larger version of our Hobbit stove, with the addition of a much larger stainless cooking top and a good-sized oven.
The construction is a combination of heat retentive and thermally insulated cast iron body plates, combined with stainless steel fittings and 316 A-grade steel flue chamber.
Just like our little Hobbit stove has become popular as a result of it being a solid, well-made product that does a good job (whilst also looking great!), our tiny wood cook stove is also a joy to sit next to and use.
All I can say is that there is little better in day-to-day life than doing some wood-fired cooking in your house, garden room or off -grid retreat!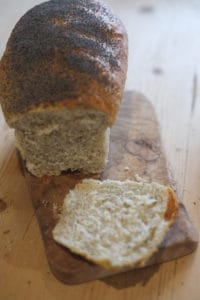 Even the loaf in the picture was baked in our prototype range! Our free online cook book provides a comprehensive guide on how best to use your small wood cook stove and achieve the best cooking and heating results. There are recipes, tips and ideas to inspire you to really make the most of your stove!
It has taken 18 months to perfect the new Salamander mini cooking range, and it's a more complex bit of kit than it appears. Whilst it is compact in proportions, our tiny wood cook stove range has a lot of layers! The image below shows just how many when all of layers of the auto cad are switched on at once.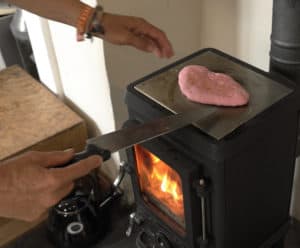 The new mini cooking range is an elegant combination of well-designed and finished elements. Each corner, every radius and the relationship between the components has been considered, re-considered and then refined, to make sure every detail is spot on.
It was our mantra with the design of our tiny wood stove, and has remained so in the design of our new small cook stove.
Each one comes with a 7 year warranty when you register your stove with us, along with the same excellent 5* customer service.
Here are some pictures of us cooking various items on the prototype small wood cookstove.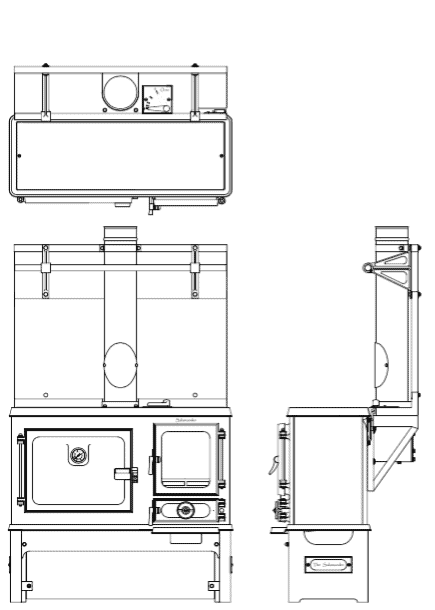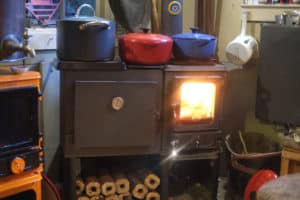 The oven door has an inset oven thermometer with stainless steel trim to compliment the stainless steel fittings and rail option.
If you are interested in securing one of our cooking ranges, then you can place your order here.
As you can see, we are extremely passionate about cooking on our stoves! We have poured every ounce of this passion into the design of our new stove.
You can check out our blog for more wood stove cooking information and recipes.
This could be the cosy, functional heart of your special room that you have been looking for.
The answer to your heating, cooking, hot water and comfort requirements.
Suitable as a free standing appliance or installed in a fireplace, it will be both functional as well as inspirational.