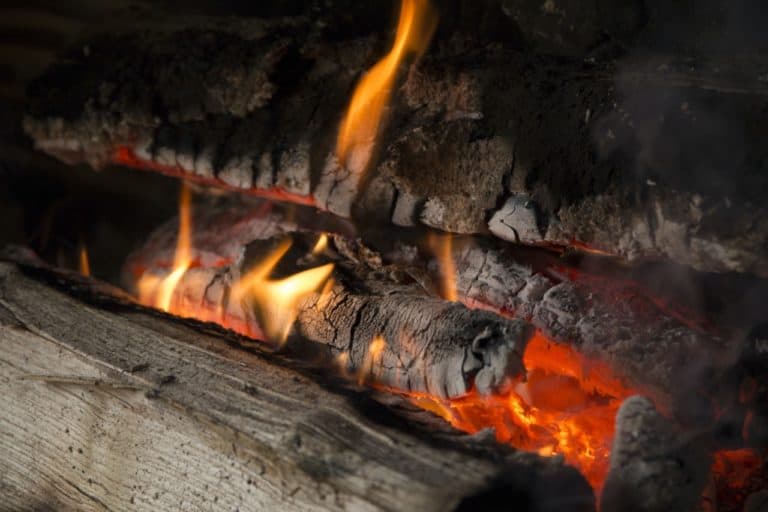 What Causes Crazed Stove Glass?
After using your wood burner for a while, you may find that your stove glass develops a cloudy, milky or crazed pattern on the surface. In this post, we will explain what causes this and how it can be fixed and prevented.
What Causes Crazed Stove Glass?
It is highly unlikely that this has been caused by a faulty piece of glass. Cloudy, milky or crazed stove glass is caused by a combination of:
Burning low quality coal/smokeless fuel.
Burning fuel that has a high sulphur content. Examples include bituminous coal or manufactured coal that contains petroleum coke.
Burning a combination of wood and coal/smokeless fuel at the same time.
Slumbering the stove, or providing your fuel with an inadequate air supply.
Not cleaning the glass regularly enough.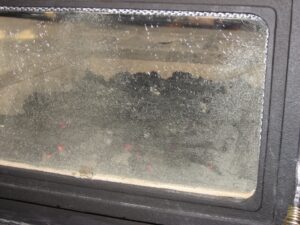 Image from coalpail.com
Cloudy, milky or crazed stove glass is caused by unburnt build-ups of acidic compounds. The incomplete combustion of fuel can lead to sulphur dioxide mixing with any condensation, or moisture that's released from wood. This forms sulphuric acid, which is corrosive. This will etch a crazed pattern into the surface of the glass if it is not regularly cleaned.
Reducing the amount of air that enters the firebox will reduce the effectiveness of the Airwash system. This control helps to 'wash' these compounds away. Shutting the stove down will lead to incomplete combustion, which will result in acidic condensates settling on the stove glass.
Wood has a much lower sulphur content compared to coal or smokeless fuel, but it can still cause cloudy, milky or crazed stove glass if it is not burnt completely. Burning wet wood will also add to the problem, but tighter restrictions were placed on the sale of fuel back in May 2021.
How Can I Fix This?
Any cloudiness or crazing is purely cosmetic and it does not impact the performance of the glass. Unfortunately, it is very difficult to remove this without using a proprietary brand of grinding paste.
If it bothers you, then it is best to order a piece of replacement stove glass. We also have a video on how to change the stove glass for your Hobbit stove or Little Range.
If you go to the effort of removing the glass, then you might as well keep your small stove up-to-date with any other form of spares and maintenance. Ensure the baffle is not warped and check the rope seals. You can order a fire rope and glue kit if the gaskets are worn.
How Can I Prevent Crazed Stove Glass?
You can prevent cloudy, milky or crazed stove glass from developing by:
Burning dry, seasoned wood or high quality coal.
Ensuring there is always a sufficient amount of air entering the firebox. Keep the fire burning fairly vigorously and keep the Airwash control open.
Avoiding the incomplete combustion of fuel. Try not to slumber the stove overnight. Burn the stove hard for 20-30 minutes after periods of slow burning.
Regularly cleaning the glass to remove any possible build-ups. Clean the glass even if it does not look very dirty. Remove any build-ups of soot at the bottom of the glass and any soot that's behind or between the front bars.
Do not mix wood with coal/smokeless fuel products. If you would like to mix the two, then ensure one fuel type is almost completely burnt before adding the other type of fuel.