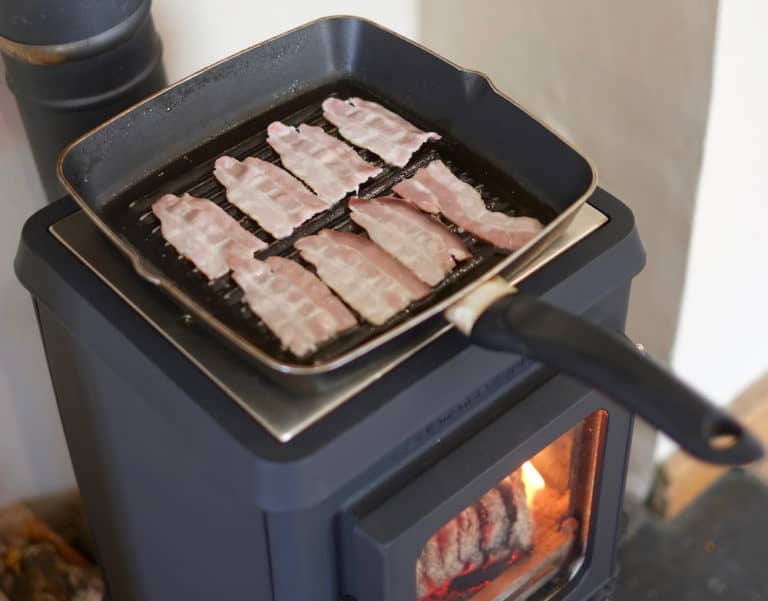 Small wood cookstoves review – What can your small cook stove actually cook!
Are you thinking of installing a small wood cookstove in your cabin or tiny home? Which small wood cookstove best suits your needs? First is to check that the wood cookstove is independently tested. How else will you know how much heat output it provides. How close it can go to combustibles etc. Check that the maker has not just made up figures to set themselves up against their competition. Ask them to show you the paperwork! Ask to see pictures of what the cook stove is capable of producing. Will it roast a chicken, for example.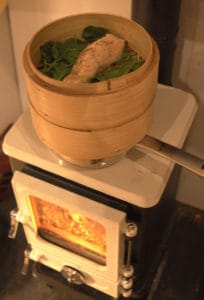 There are several small wood cookstoves that have top ovens but this in my mind is just style over substance. Having a top oven means that you lose the main cooking area which is the hotplate. Most top oven small wood cookstoves are too small to place a kettle inside but how else can you perform this simplest of tasks, i.e. such as making a brew of tea or coffee, without a hotplate? Basically, how can you still boil a kettle???  How can you steam vegetables and fish etc. without the ability to boil water? Making an improvised top oven by using a cast iron dutch oven cooking pot and retaining your hotplate is a much more practical solution than a square box which just sits on the top of the stove and actually hinders rather than helps with your wood stove cooking potential.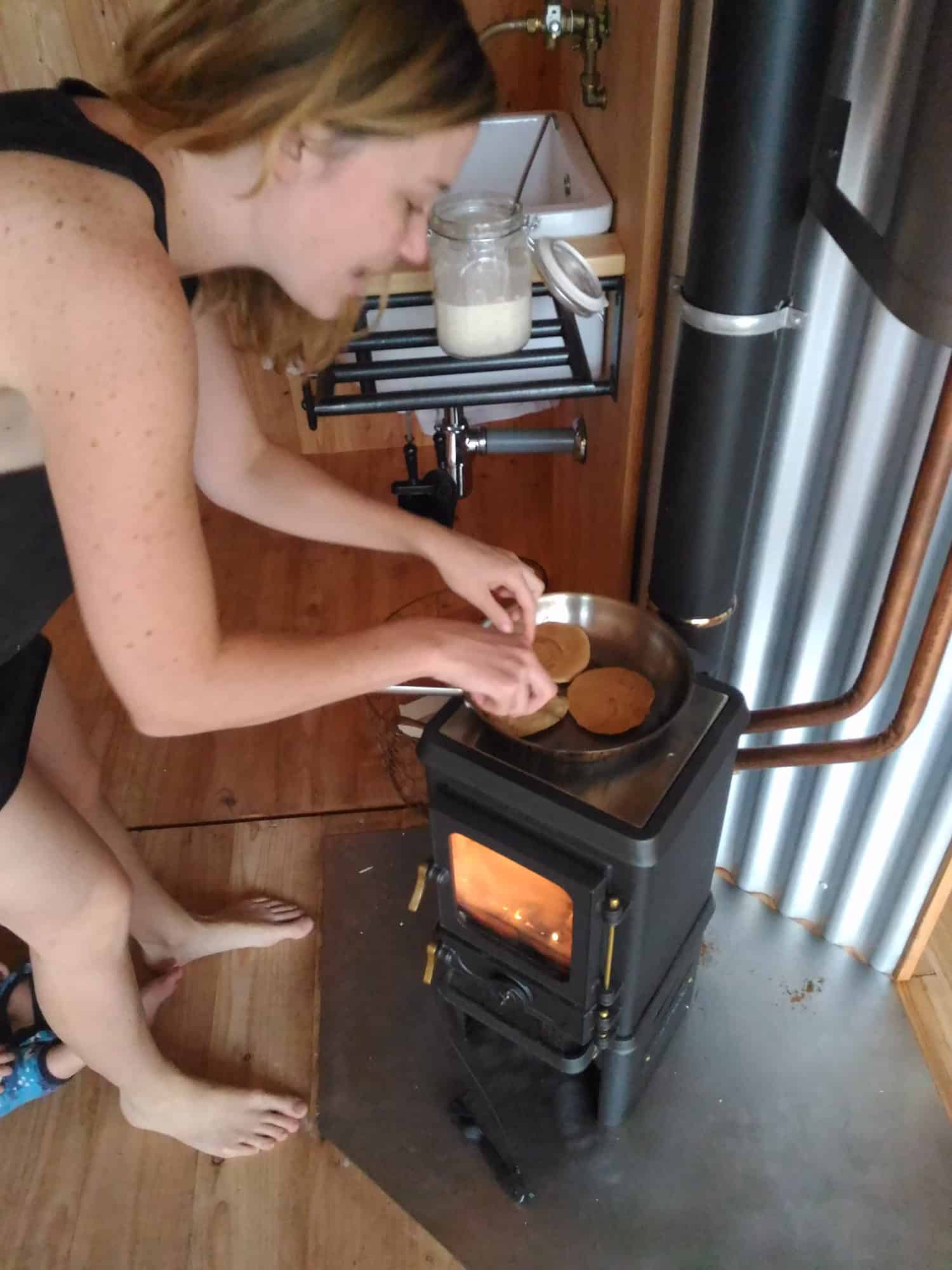 Ideally then if not a top oven, as this is fairly pointless unless you want to live on a diet of reheated pasties, you need a side oven. This retains the hotplate as well as giving the ability to roast and bake in your small wood cookstove. For this reason I have designed a small wood cookstove that has both an 880 square inches of hotplate but also a 221 cubic volume oven. The best of both small wood cookstove worlds! In fact because the stove will also be keeping you warm it a triple bonus. Indeed I have designed my small wood cookstove to provide you with all of the off-grid heating, cooking and hot water you will need. To give you an idea of the foundation on which my small wood cookstove has been built you can see my little stove with a stainless cook top option in action in a tiny home in the Netherlands. Read more
My new small wood cookstove has been born from this development of my little stove and having used it for cooking on for the past 8 years. The whole top of the new cookstove has the stainless steel inset top. You can therefore use the whole top for cooking on without scuffing off the paint etc. I have also enamelled the outer edge of the top which retains the stainless steel hotplate to make cleaning my small wood cookstove even more straight forward.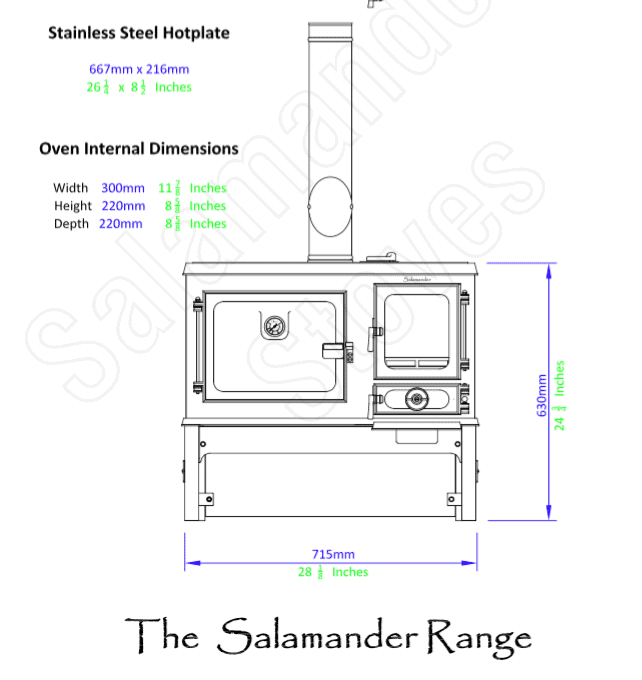 I have called my small wood cookstove 'The Salamander Range' because it is actually just that, a small cooking range like an Aga or Rayburn. Designed and built with an eye on those lovely old American cook stoves which were built with beauty in mind as well as functionality. I do however like to keep things simple so have tried to keep the level of bling under control.
The main focus was on making a cook stove that actually you could do some real wood stove cooking on! I started the design thinking that as others were offering a top oven that this must be the way to go. However, I soon realised that the top oven arrangement whilst saving space was actually hopeless at cooking anything. The small nature of my stove meant that the oven on top could also only be small. Tiny stoves just are not right for this arrangement. Indeed, stoves claiming to be cookstoves must at least channel the flue gases around the oven and have a working hotplate to be given this title, otherwise you could call any flat topped stove with box plonked on the top, a 'cookstove'.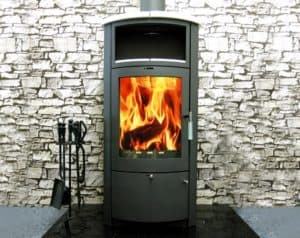 Yes the stove opposite is a good looking beast but you do need to ask the question…………… How much cooking can you actually do on this type of stove?
I think probably not much, and certainly no more than you could cook on a normal wood stove. I have used my little Hobbit stove for cooking a wide variety of things.
Visit a blog I made all about cooking on my little stove
or take a look at my new vimeo channel where you can see my prototype small wood cooking stove in action.
Small wood cook stoves in action.