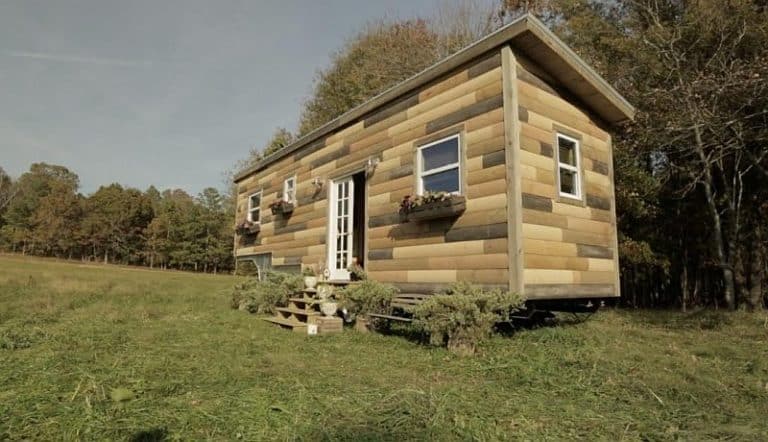 Tiny stoves for tiny homes
Tiny Stoves in Tiny Homes…
As the interest in tiny homes grows so then does the interest in tiny stoves. Whilst some tiny homes maybe just too small to install a woodburning stove, others find that incorporating a woodstove gives them a solution to heating and cooking in an off-grid scenario. The Hobbit stove has been incorporated in tiny house builds already but it looks as if with the increasing popularity of tiny homes maybe our tiny stove will be incorporated in many many more!
Tiny House Nation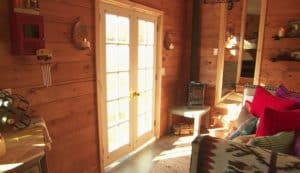 Tiny House Nation is a new TV show for Channel 4, which follows people who are trading in their normal life for one spent living in a tiny home! This is normally a house built on a trailer so it can be towed around from place to place. In many ways it is a reinvention of the caravan but with added style and aesthetic. Each show follows a particular tiny home build from start to finish and could give you the inspiration to go and build your own.
I was amazed when I saw this show was on the TV here as our Hobbit stove found a home in a Tiny House Nation build in a recent episode from Chattanooga. The tiny house named 'Wind River Bungalow' is the inspiration of Travis and Brittany who started this tiny home adventure and hope to take it from home to community by building this dream for others on a commercial basis. 204 square feet of a new approach to life. Rejecting the monetary ball and chain and endless consumption for a simple life combining small pleasures with the freedom a mortgage free life entails. They installed a Hobbit stove with a garden room flue kit No.2. The picture was taken before the stove was actually installed and all of the shielding is not in place. With the shielding the stove will be able to sit 200 mm 8″ from the wall, without shielding, the distance to combustibles is 400 mm 16″. The single skin flue pipe should also be 3x its diameter away from combustibles ( 3 x 100 mm = 300 mm 12″) or to run it closer the combustible wall needs to be shielded.
In the US this popular show has now been running for several seasons and has seen the tiny home movement gather even more momentum . The advantage they have over us Brits is the vastness of their country. It is all well and good building a tiny home and installing a tiny stove but you still need somewhere to park. A set of wheels, as with shepherds huts, can sometimes side step the planning restrictions. With the every spiraling cost of houses is it any wonder that young people will try anything to try and fashion themselves a tiny home they can call their own. Here is my effort at building one.
www.amazingsmallspaces.blogspot.com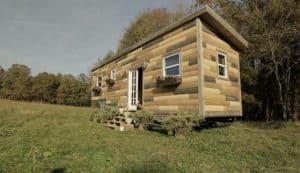 The tiny home movement is evidence that more and more people are choosing to live tiny and live lightly for both economic and environmental reasons. Maybe you cannot afford or do not have the skill to build a tiny home but that does not mean you cannot still follow this more enriching road. One exponent of this living lightly attitude, which in my opinion is to be admired is Nick Petersen and his family who live in an airstream trailer, you can follow their story by visiting their website www.livingligthly.com
Click here to Watch the "Tiny House Nation" show on Channel4
Tiny House Nation have many shows, all featuring small builds – Tiny House Nation Episodes – FYI Network
In "Tiny House Nation," renovation experts and hosts, John Weisbarth and Zack Giffin, travel across America to show off ingenious small spaces and the inventive people who live in them, as well as help new families design and construct their own mini-dream home in a space no larger than 500 square feet.
Resources
For more information about Travis and Brittany's tiny home adventure have a look at some of the articles below
Further interest and reading on Tiny Homes in general.
http://tinyhouseblog.com/
Inspirational tiny homes to get you thinking about downsizing and living lightly.
http://news.distractify.com/jake-heppner/hold-me-close-now-tiny-houses/
Information and inspiration about Tiny houses in the UK
http://www.tinyhouseuk.co.uk/blog