O'Neill Brickwork Ltd
Wood burning stove and chimney specialists covering Stockport, Manchester, and the surrounding areas.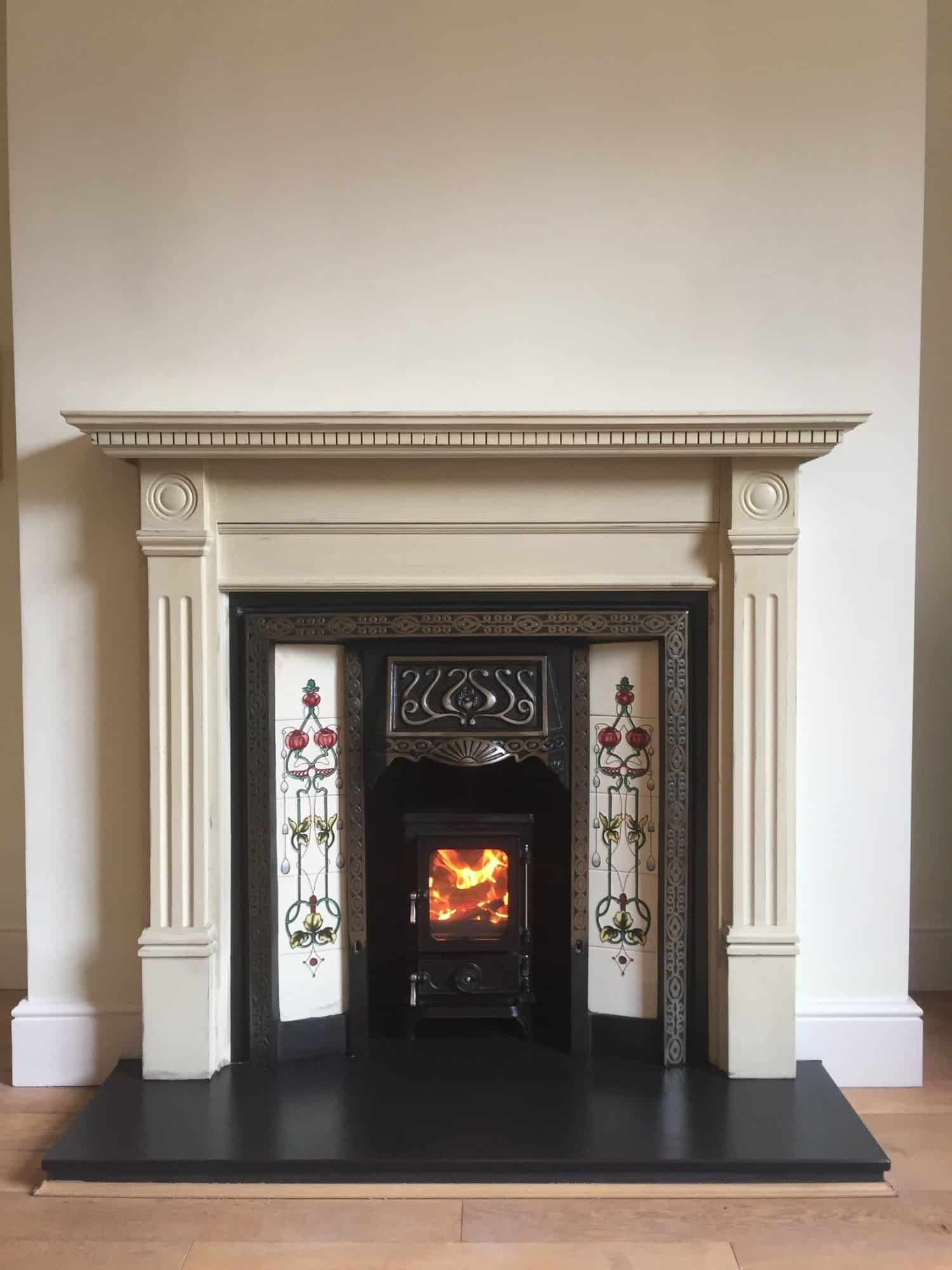 O'Neill Brickwork Ltd is a small, well-established, HETAS registered company that's based in Stockport, Cheshire. They specialise in the installation of wood burning stoves, open fires, and twin wall flue systems.
The company has been operating for many years, and you can see some of the Hobbit stove installations they've carried out in the pictures below! You can also visit their website to find out more.
Our small wood burning stove is a fantastic option if you're looking for a modern, efficient way of heating your home. The Hobbit stove also offers the perfect blend of traditional and more contemporary styling, and it enables you to retain any decorative features of a Victorian or Edwardian fireplace, or fire surround. Our small multi-fuel stove has been specifically designed for this very purpose, allowing you to replace an inefficient open fire with ease.
You can take a look at our fireplace distances document to see how you could incorporate a Hobbit stove into your household fireplace. If you're installing our small wood burning stove into a Victorian fireplace, then you will only need to have 75mm of space between the rear of the stove and a brick wall! You will just need to make sure that the stove is pulled out of the recess slightly, so that there's still a good flow of air around the appliance.
If you're looking to install your Hobbit stove near a combustible fire surround, such as one made of wood, or if the stove is going to be sited near any other flammable materials, then you can take a look at the distances that you will need to comply with here.
If you add our heat shield option to your small wood stove, then the Hobbit stove can be positioned just 150mm away from combustible materials at the sides, and 100mm away from combustible materials at the back of the appliance.
Although our small wood burning stove was originally designed for household fireplaces, it has found its home in a number of small spaces! Our tiny wood burner is perfect for shepherds' huts, cabins and studios, campervans, horse boxes, tiny homes, bus conversions and more!
This led to the design of our stove cooking range, which is perfect for off-grid applications and larger kitchen inglenooks. Say goodbye to rising energy prices and power cuts by installing an appliance that can burn local, sustainable and more affordable fuel. The Little Range Cook Stove can heat your home, cook your food, or power a hot water supply!
📸 By O'Neill Brickwork Ltd