Small Stoves for Shepherds' Huts
We have designed three different small stoves for shepherds' huts. Over recent years, shepherds' huts have rapidly grown in popularity as a cute and fashionable tiny home. They can be placed in a beautiful meadow as a secluded holiday retreat, or they can even be used as a private, cosy little den in your own back garden where you can work, study or relax. Either way, installing one of our small stoves for shepherds' huts will provide you with a stylish and attractive centrepiece, whilst also enabling this space to be used all year round due to the warmth and comfort that a small wood burner provides.
Our little Hobbit stove is a popular choice when it comes to installing a wood burning stove in a shepherd's hut, particularly due to its compact size and its ability to give out a great amount of heat. Despite its small size, our tiny stove also offers a fantastic view of your fire, meaning that you can wander back to your shepherd's hut after a blustery walk on a crisp, fresh day, before huddling up and making a hot drink on your stove top as you watch the flames flicker away.
Although shepherds' huts can vary considerably due to the variety of specifications and finishes which are available, the structural design underpinning these different models and variations often remains quite similar. This makes our little Hobbit stove easy to install, and we have also designed two different shepherd's hut flue kits which makes it even easier to install our small stove! You can take a look through our case studies below to see how you could incorporate our Hobbit stove into the design of your own shepherd's hut!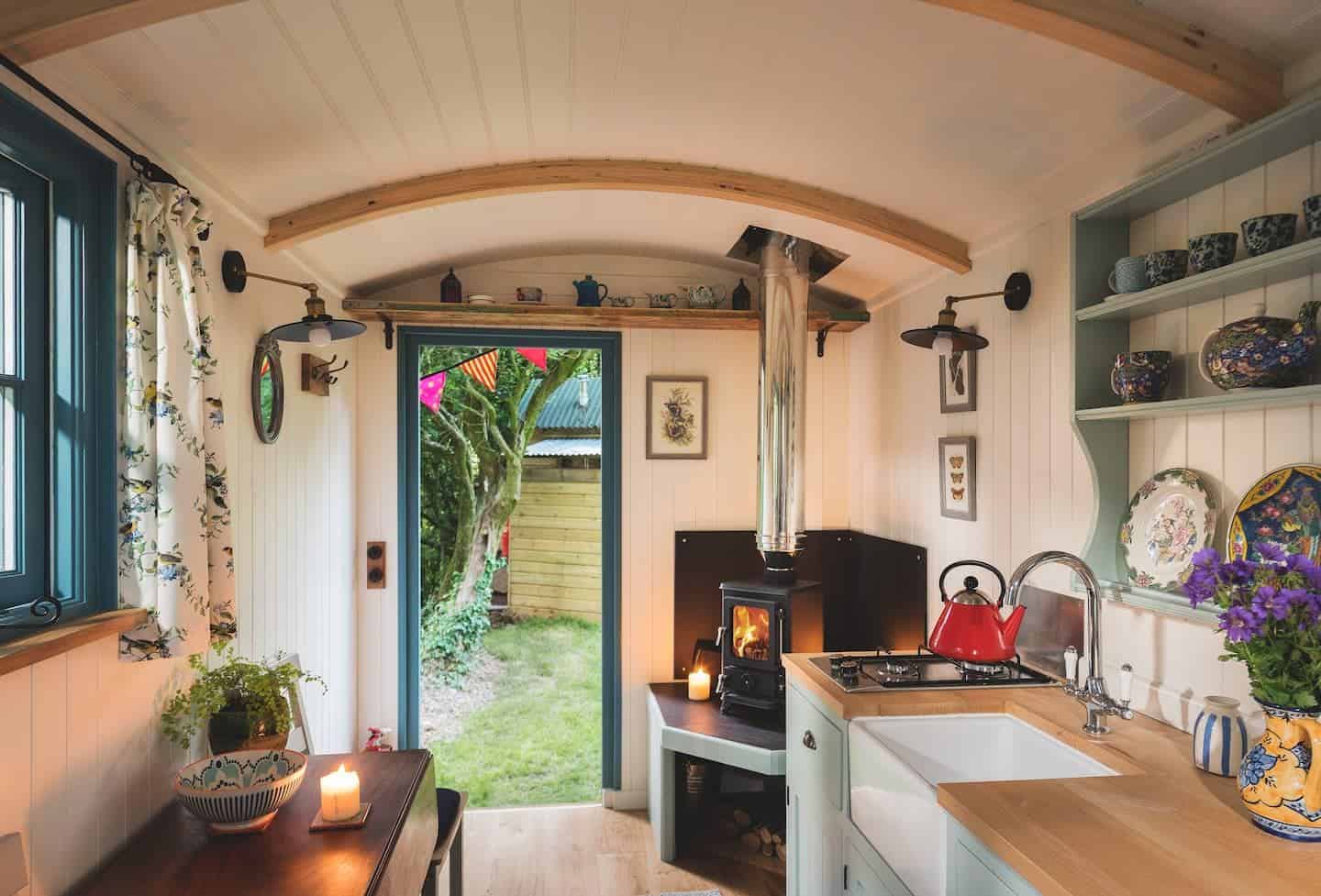 Bluebell Shepherd's Hut
View Case Study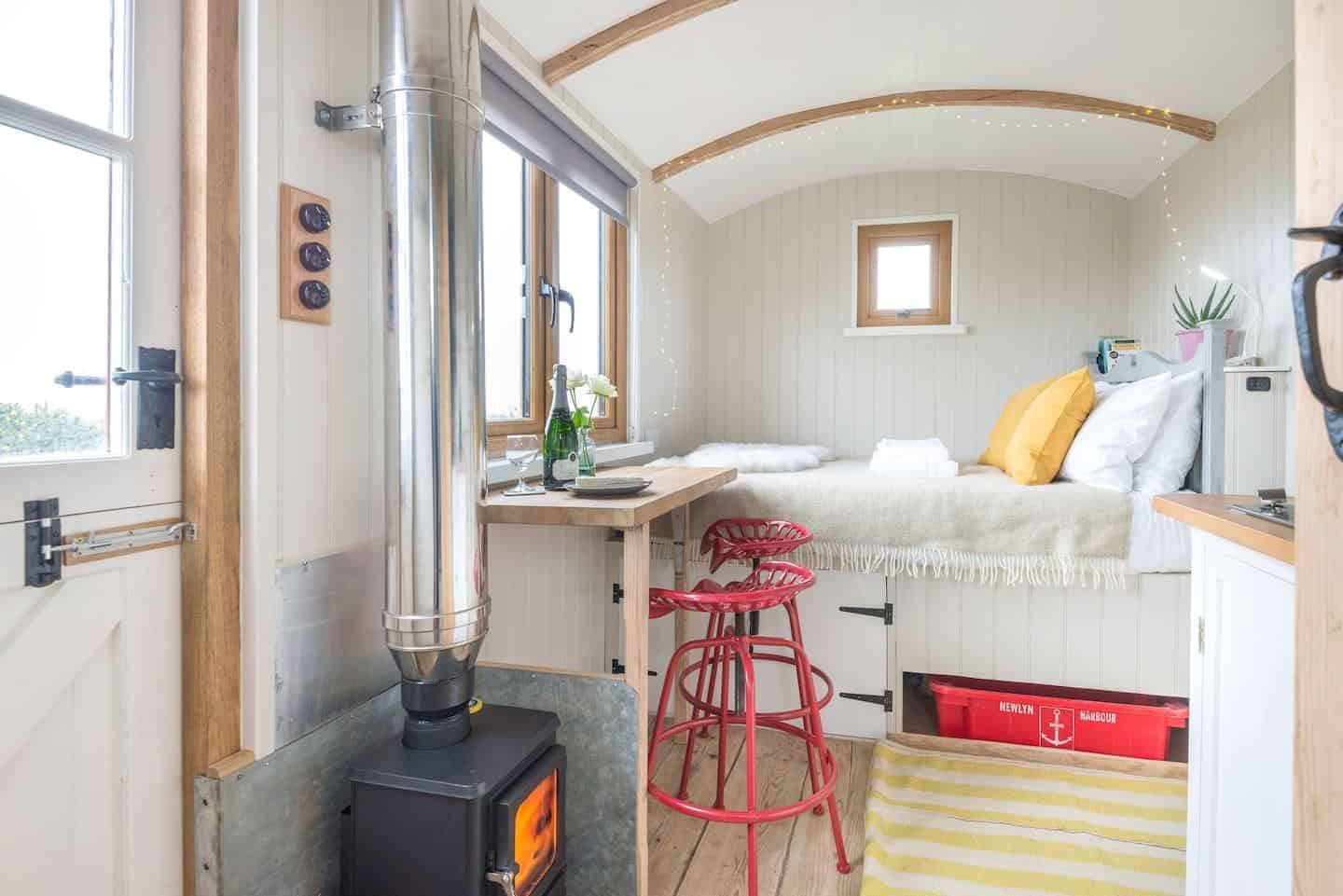 The Salty Shepherd's Hut
View Case Study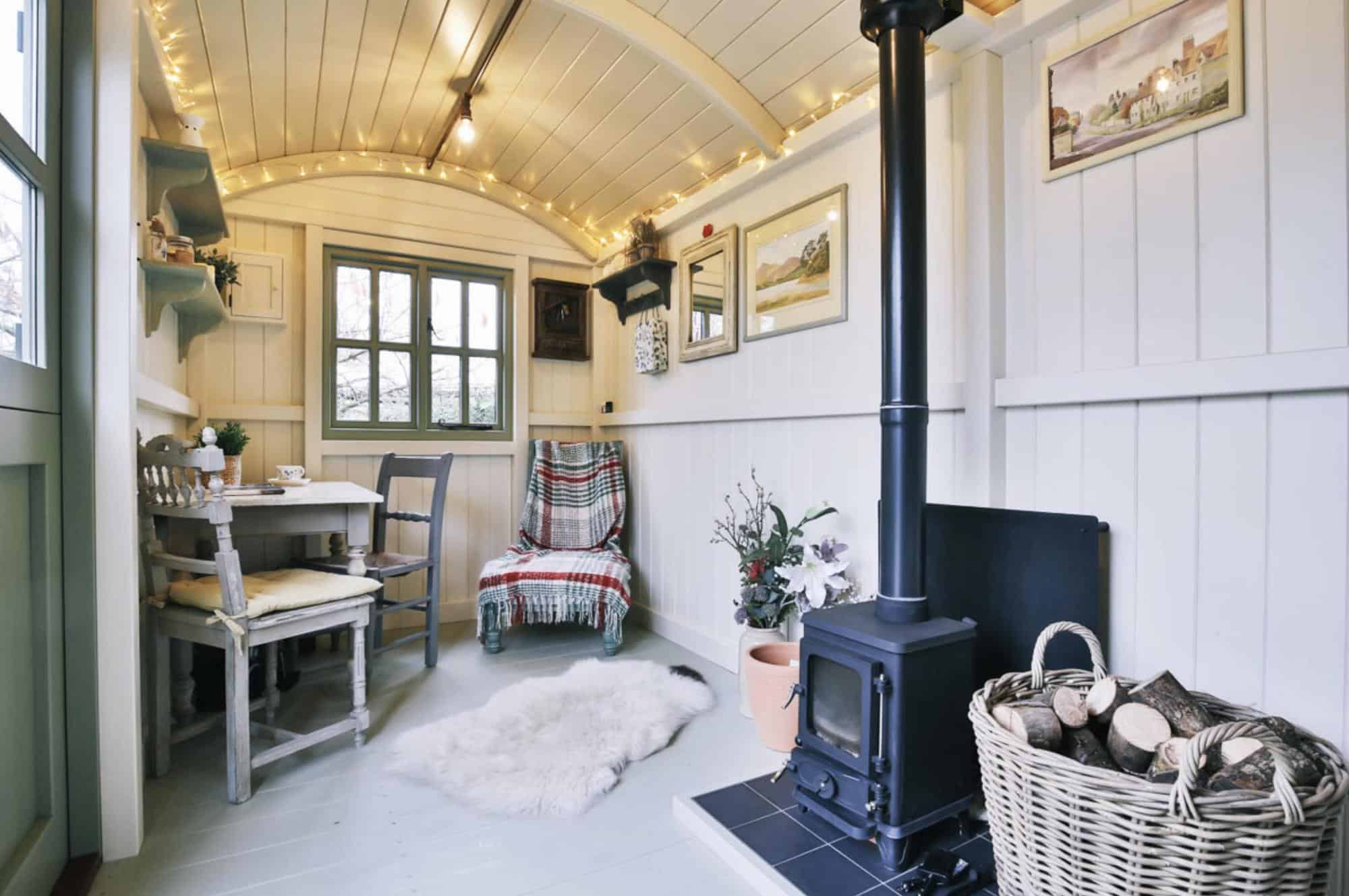 Red Sky Shepherds' Huts
View Case Study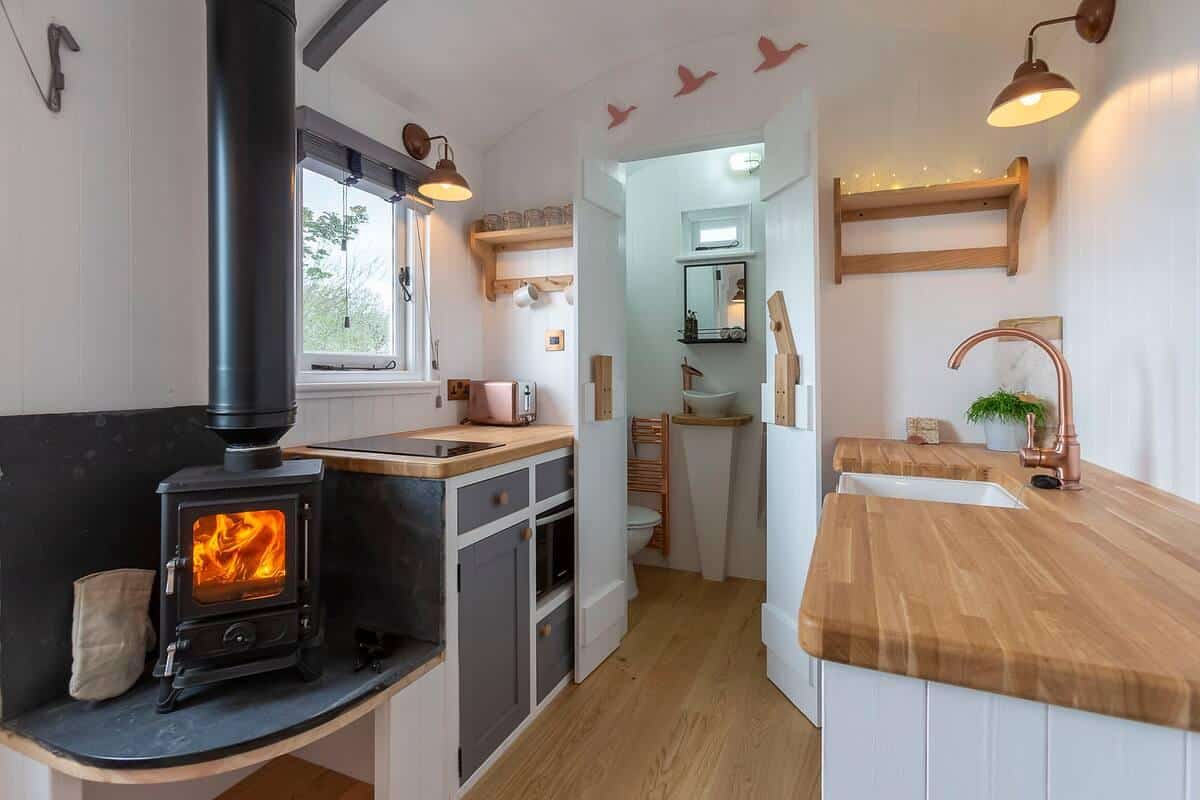 Hutterly Beautiful
View Case Study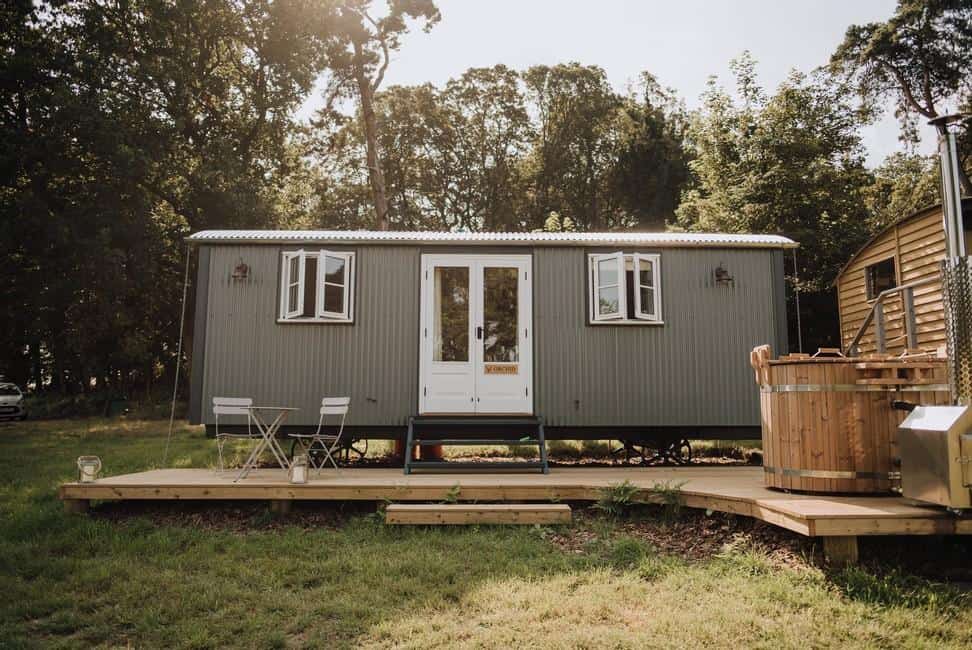 The English Shepherd's Hut Company
View Case Study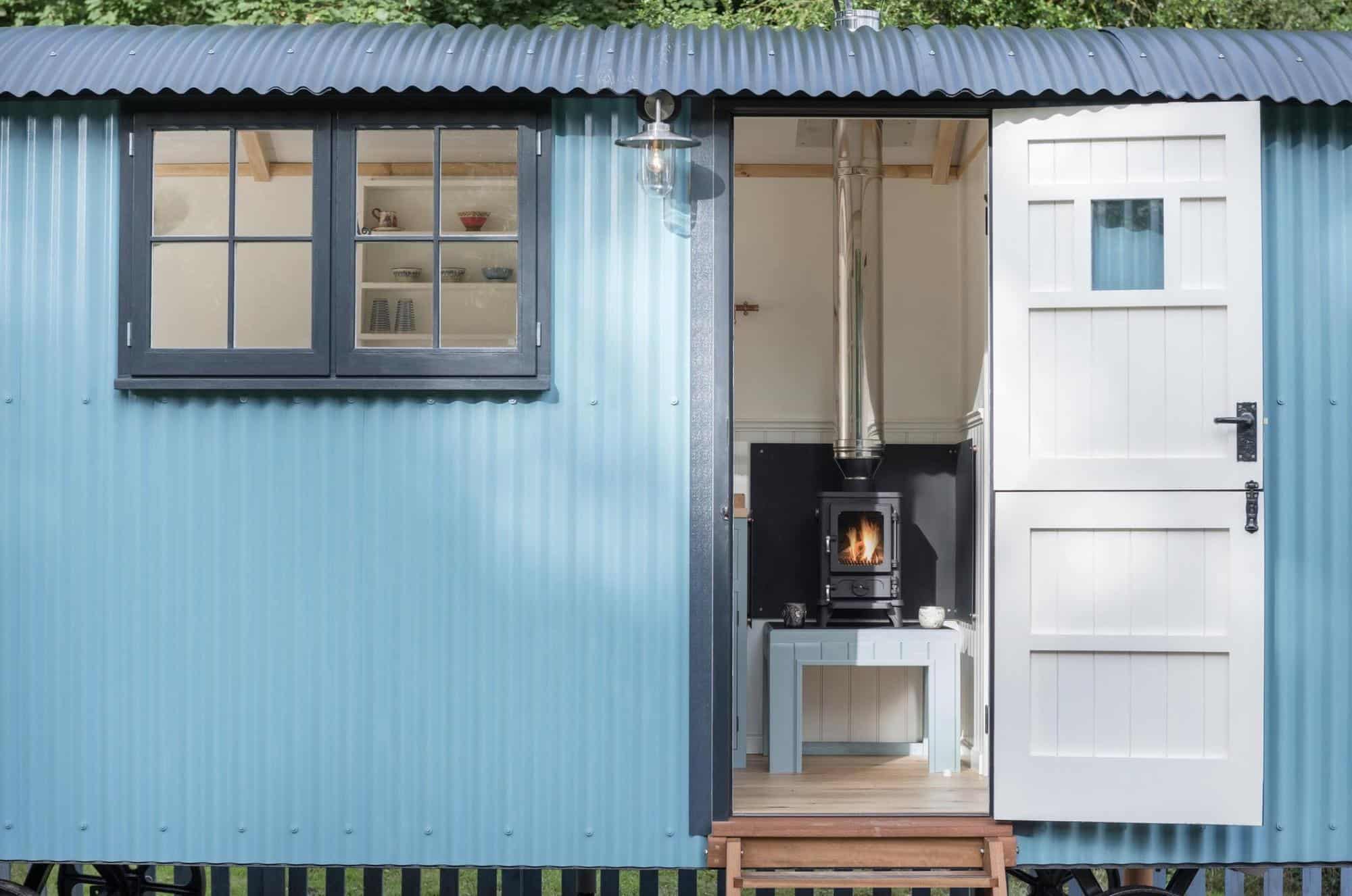 Pumphrey Weston Shepherds' Huts
View Case Study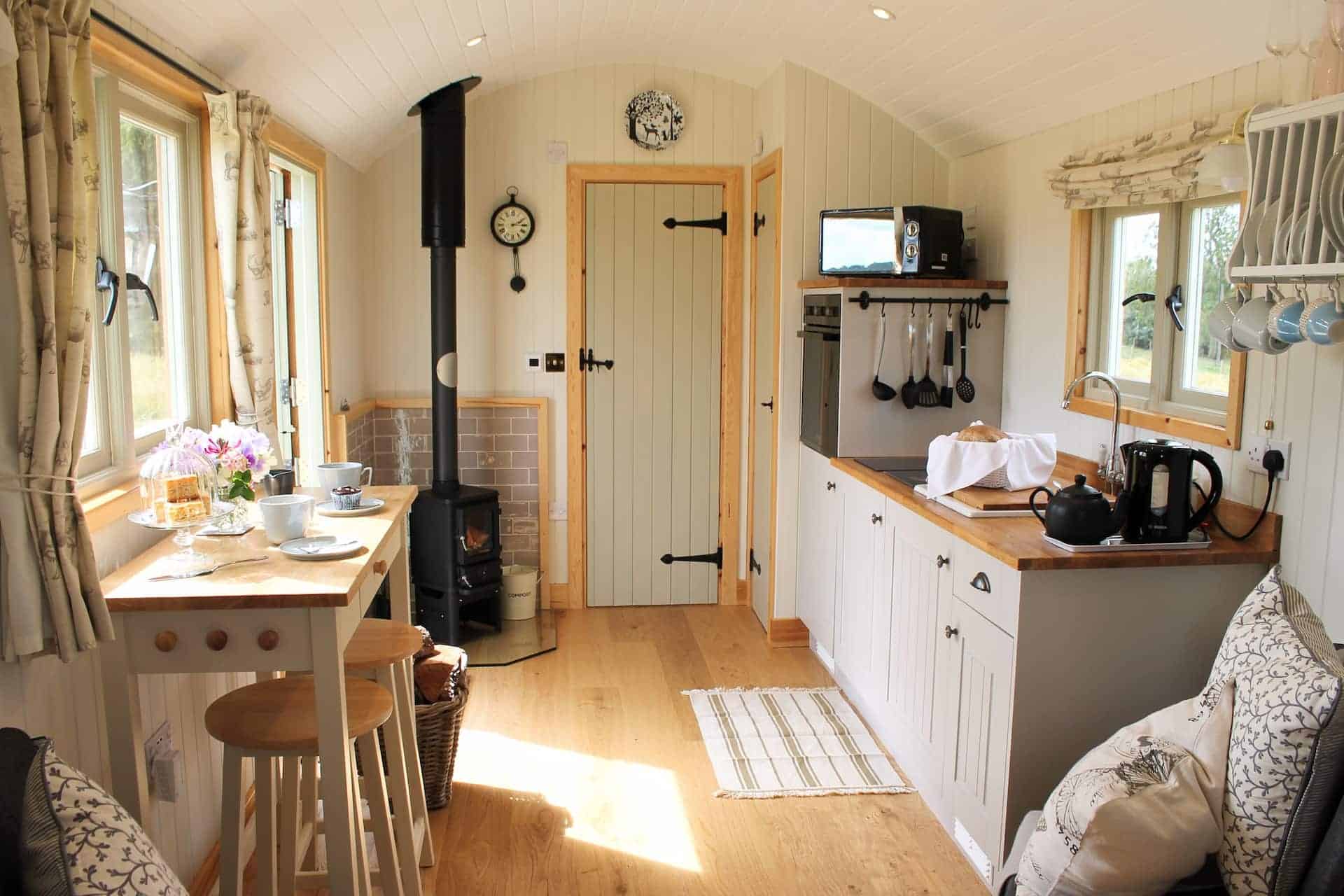 The Hunting Hall Shepherd's Hut
View Case Study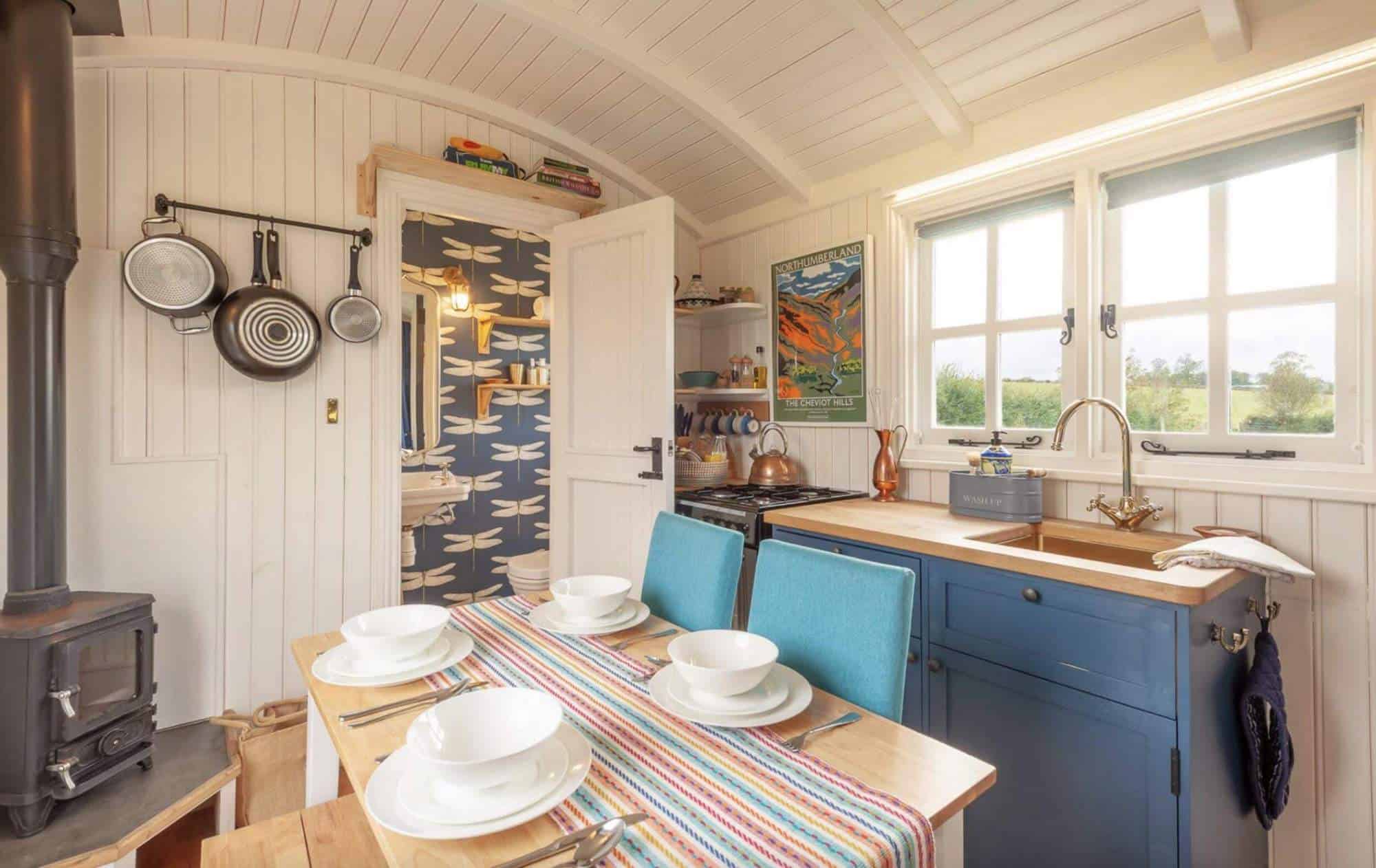 The Yorkshire Hut Company
View Case Study
Our little wood burner has found its home in a wide array of amazing shepherds' huts
Some of the makers of these incredible little huts include (in no particular order!):
Red Sky Shepherds' Huts
Plankbridge Shepherds' Huts
Tithe Barn Shepherds' Huts
Black Mountain Shepherds' Huts
Yorkshire Hut Company
Northumberland Shepherds' Huts
The English Shepherd's Hut Company
Pumphrey Weston Shepherds' Huts