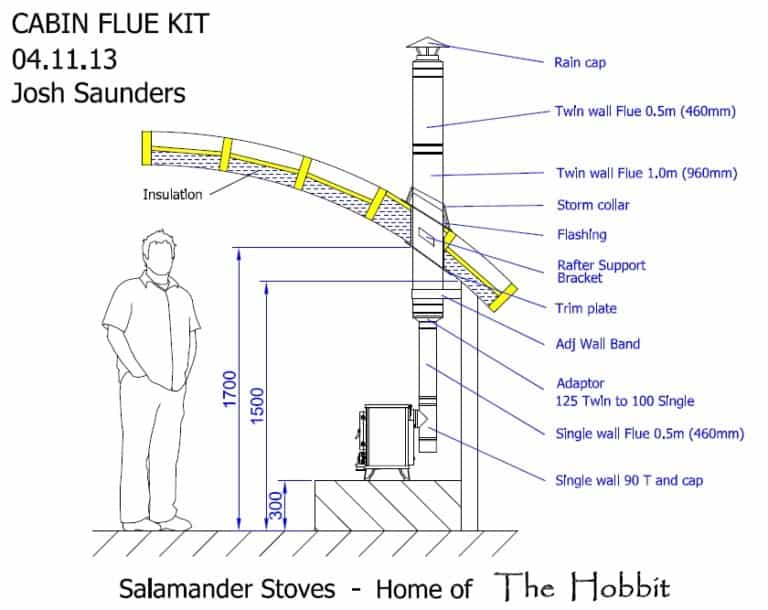 Bespoke flue design service
Need help deciding what flue you need?
Use our bespoke flue design service and we can make sure you do not waste money buying flue parts you do not need. You may have a project where the stove installation kits we have available do not match your individual requirements. If this is the case then please contact us directly and we can put our bespoke flue design service in to action. Provide us with a couple of pics and dimensions and we will prepare a technical drawing of your particular installation.
This can be used to cross reference and check the installation details, ensuring that you are happy it is exactly what you need. This drawing also then gives a much clearer idea of how the box of components go together when the flue kit arrives. Below is a typical drawing. This one showing an installation in a cabin/garden room which had a turfed roof.
Please contact us to discuss your individual Hobbit installation flue requirements and we will do our very best to help make it as straightforward as possible.