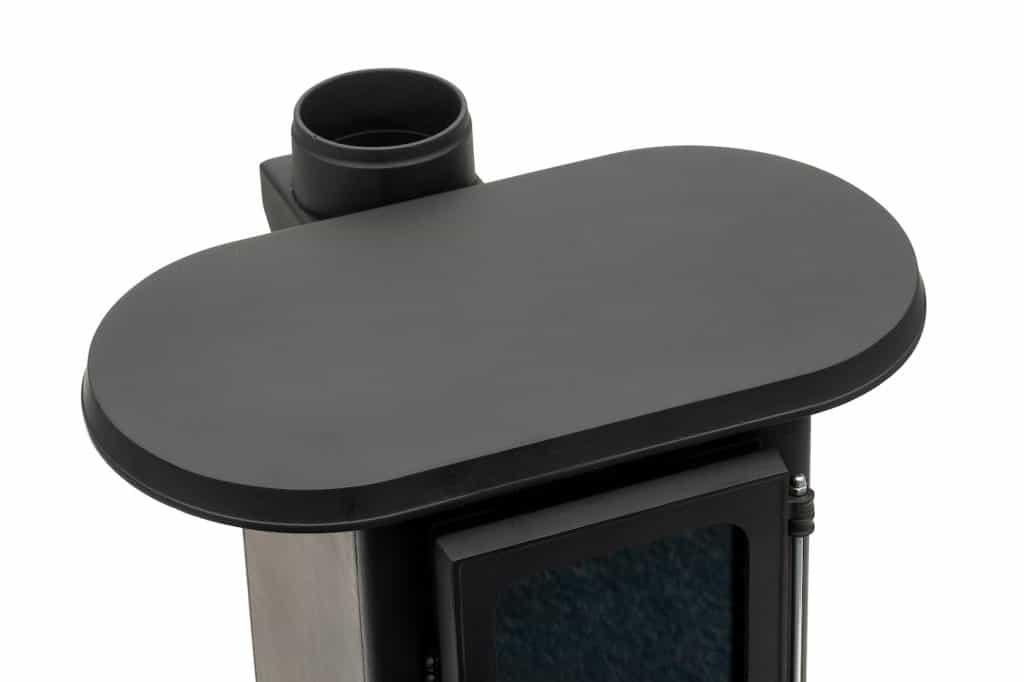 Extended Hotplate
£105.00 inc.VAT
Dramatically increases the cooking potential of your Hobbit stove.
Increases the size of your stovetop, allowing more space for stovetop kettles and other cookware.
Easily removable – this option can be taken on and off the top of your small wood burning stove with ease.
Adds 7kg of thermal mass to your small wood burning stove.
Durable, high quality cast iron construction.
Measures approximately 50cm in length, 27.5cm in width and 2.5cm in depth.
Specifically designed for our Hobbit stove and Hobbit SE.
Please note that the stove, or any other cooking accessories, are not included with this product. You will need to exit from the back of the appliance with our rear flue wedge or a conventional rear exit kit in order to use this stove option.
Our extended hotplate dramatically increases the cooking potential of your small wood burning stove. This option increases the size of your stovetop, providing extra space for a beautiful Alessi stovetop kettle, an enamelled cook pot and trivet, a cast iron griddle pan, or a T1000 toasting fork. Our extended hotplate option provides plenty of space for a number of cooking accessories, so you can add a combination of items to suit your cooking needs!
With rising gas and electricity prices it's becoming increasingly popular to opt for an off-grid form of heating. Our small wood burning stove is perfect for a wide range of installations, such as household fireplaces, shepherds' huts, cabins and studios, garden rooms, tiny homes and other vehicles.
Adding our extended hotplate will enable you to fully utilise the heat of your small wood burner, and this option can be taken on and off your stovetop whenever you please. If you want to really maximise the output of your small wood burning stove, then make sure you also check out our side boiler option, which will enable you to have a wood-powered source of hot water and heating. You can even use our side boiler option to power a non-pressurised shower!
We have also designed and manufactured a Little Range – a compact stove cooking range that can come with an enamelled splash back and a tool rail, which can be used to house your pots and pans and any other cooking utensils. This small wood burning stove provides even more cooking space than our extended hotplate option, and it also has the benefit of a built-in oven. If you need some inspiration before getting stuck into some wood-fired cooking, then why not browse our free small stove cookbook and check out the cooking section of our blog.