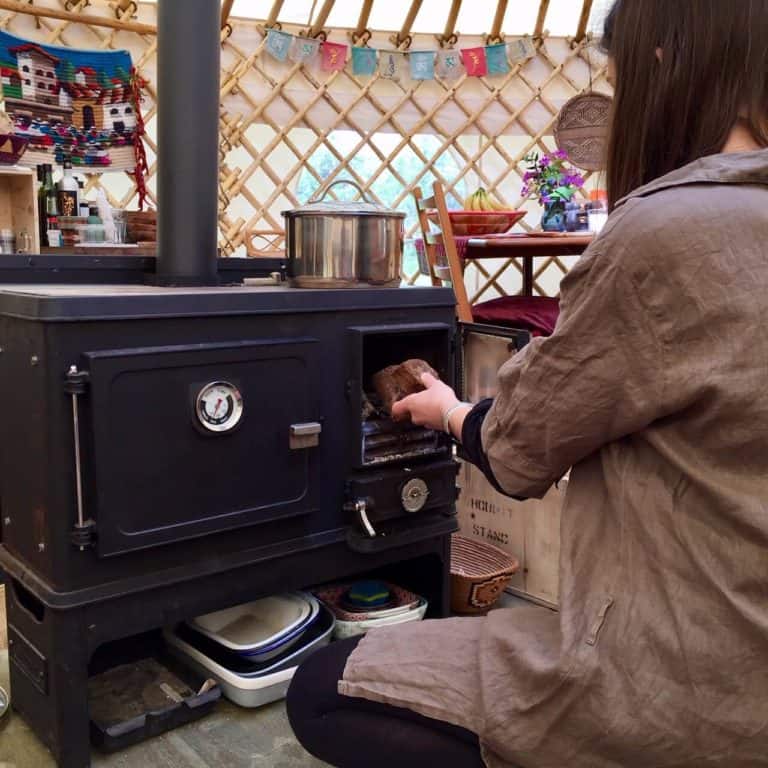 Cooking on a Wood Stove
Our small wood burning stove is perfect for heating your house or tiny home, but it also functions as a fantastic little culinary appliance! The cast iron construction of our wood burner combined with the ability to control the burn rate of your fire, means that you're able to cook a wide range of food, right on your stovetop.
We've also made a downloadable cook book, which showcases a range of amazing recipes that you can make with the help of your small wood cook stove!
The Benefits of Cooking on a Wood Stove
Cooking over a fire is by far a more natural, sustainable, and environmentally friendly way to prepare your food in comparison to using gas, coal, or electricity from the national grid. Although it is a more gradual process, this is exactly what makes cooking over a fire an incredibly satisfying and rewarding experience.
Along with the enjoyment that comes from the routine of lighting your little stove, using a fire to cook your food provides a temporary escape from the fast-paced nature of modern life, allowing you to stop. Slow down, and take a real sense of pride, care and enjoyment when it comes to preparing your food.
A wood burning stove can also be used entirely off-grid, which means that you can cook in the kitchen or indeed any other room, cabin, or vehicle, without having to install a gas or electricity supply!
A glowing hot fire has been used for warmth and cooking for hundreds of thousands of years, and there will always be something deeply wholesome and fulfilling about lighting a fire and using its warmth to cook your food.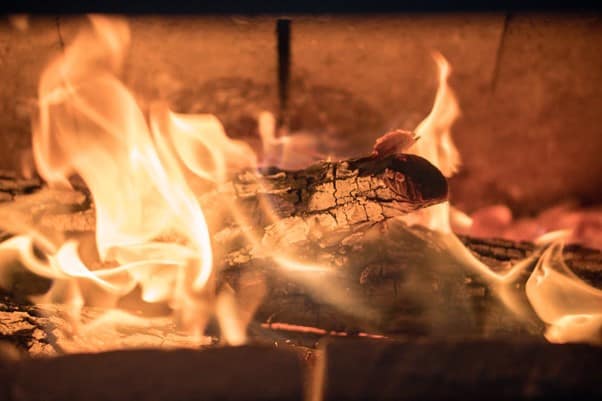 Things to Bear in Mind: Your Stove Setup
It's important to consider how much cooking you're looking to do on your wood burner, as this might affect your choice of stove and how it should be setup. Below, we've provided you with 3 simple categories which advise you on what stove to purchase based on how much cooking you're looking to do on your stovetop.
With any of these options, it's worth thinking about where your stove is going to be installed and how your flue system will need to be arranged – if you're able to have your flue exiting from the rear of the stove, then this will free up more space for some stovetop cooking! A different stove might be more suited to you depending on where it's going to be installed and how much cooking you're looking to accomplish.
A standard Hobbit stove or Hobbit SE is great for boiling a kettle or heating any type of pan. Whether you want to make a cup of tea or a hot chocolate by the fire, a slowly cooked stew for dinner, or a fry-up in the morning, our tiny wood burner is more than capable of delivering a delicious meal or a hot drink that you can enjoy in the comfort of your own fireplace!
If you want to take your stovetop cooking abilities to the next level, then it's worth adding the stainless steel cooktop to your stove. This additional option fits a high quality, 4mm thick stainless steel insert into the top of your log burner, which provides a range of temperatures for you to cook with.
Our stainless steel cooktop is intelligently designed to channel the flue gases to heat one specific corner of your cooktop, which allows you to cook food faster or slower depending on the placement of your pan. Plus, it helps to prevent your stovetop from getting scratched over time from any potential abrasion caused by your pans. It's also removable, which makes it much easier to clean!
Alternatively, if you really want to maximise the cooking potential of your wood burner, then the Little Range Cook Stove is the best option for you, as it's specifically designed with this purpose in mind.
In contrast to our much smaller Hobbit stove, the Little Range Cook Stove provides a larger surface area to cook on, combined with a built-in oven and the ability to fit a splashback and a rail, where you can hang your pots, pans, and any other cooking utensils. The Little Range Cook Stove offers a wealth of features that are housed within a compact, high quality package that has plenty of charm and character!
Firing Up Your Wood Burner
Before you start cooking, you're going to need to begin by lighting a fire in the main compartment of your tiny wood stove. If you've not lit a fire in your log burner before, then it's a good idea to light a series of small fires in order to season your stove. On the other hand, if you've previously lit a fire inside your stove then you can get stuck in! If you've had a lot of use out of your small stove, then you should riddle the ash grate in order to clear a space for your next fire and to improve the airflow. You should still try to keep a good bed of ashes in the firebox, as this will help to maintain a higher stove temperature and will provide a cleaner and more consistent burn.
Next, place a few firelighters inside your stove along with some kindling, before lighting your fire and placing any dry logs or briquettes on top.
You can alter the temperature of your Hobbit stove by:
Adjusting the airflow wheel
Opening or closing the bottom door to your stove
Burning more fuel
Adjusting the secondary and tertiary air controls beneath the footplate of the stove. The control on the left-hand side is for the tertiary air intake, and the control on the right-hand side is for the secondary air intake/airwash control. Lever to the left = minimum air intake. Lever to the right = maximum air intake.
These elements can be adjust to either increase or restrict the flow of air that enters the fireplace, which will affect the burn rate and temperature of your fire.
Controlling the temperature of your fire is made easier with the Little Range Cook Stove, as it has a built-in thermometer within the oven door as well as a lever on the top of the stove which can be used to regulate how hot the oven gets.
If you're going to be using the oven for quite a while, then you'll just need to ensure that the fire is adequately fuelled so that the oven maintains the correct temperature. Once the stove has reached your desired temperature, all you need to do is place your pan on top and get cooking! If your fire burns hotter or starts to diminish, all you need to do is adjust the controls of your stove or to refuel your fire accordingly.