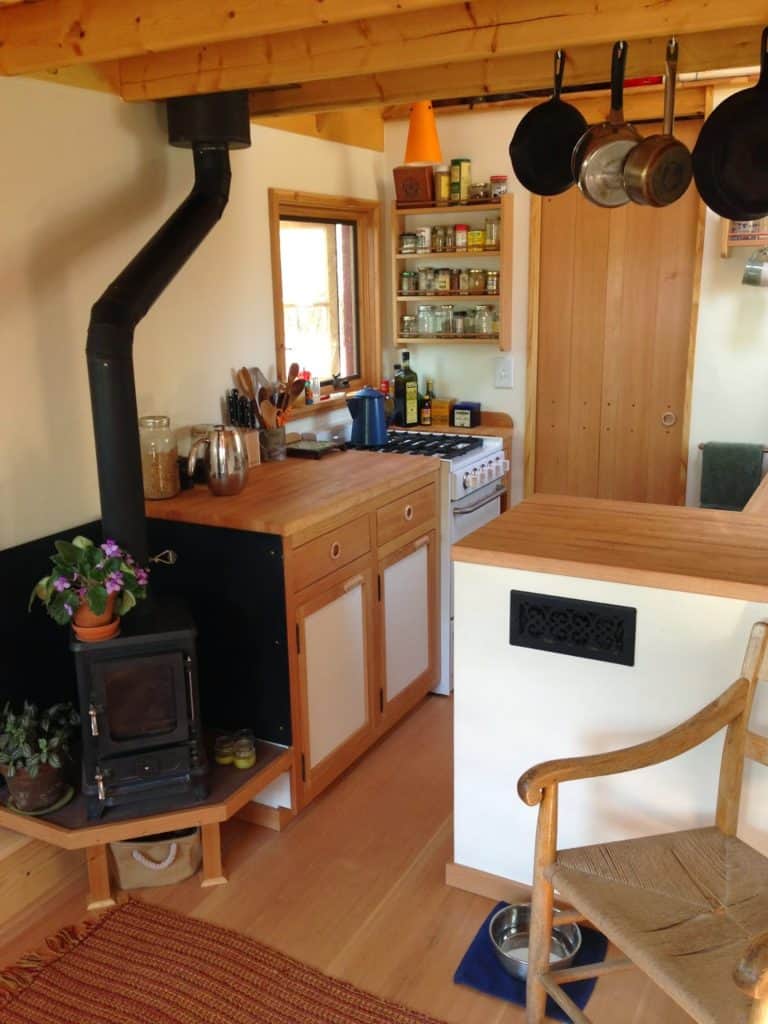 Wood Burning compared to Gas, Oil and Electricity
Wood burning is rated the most cost effective way of heating when compared to gas, oil and electricity.
Ideally the temperature in your home during winter should be between 20°C and 24°C – and not drop below 16°C for bedrooms. But keeping warm costs a lot.
Around one-third of the energy supplied to our homes is used entirely for space heating. So it makes sense to reduce your heating bill if you can.
We've calculated the rates charged for different ways of heating your home. In the past our calculations have included fixed charges such as connection fees, annual rentals for larger LPG cylinders, and the per-day charges that used to be known as "line charges".
This year we've decided to exclude these fixed charges because the energy supplied may also be used for cooking – and also because virtually all UK households have to pay a fixed daily charge for the electricity that provides their lighting.
The results of this comparative heating analysis shows by far that the cheapest renewable heating source is wood burning.
The cheapest form of heat is wood burner especially when you get free fire wood. Wood is one of the few sustainable carbon-neutral home-heating options. However, to get most heat, it has to be burned hot and in a specially designed firebox.
Burning wood is quickly regaining popularity and regardless of what your main source of heating is, it may be a good choice of alternative heating for your home. Firewood is economical and readily available in most areas. That being said, equipping your home with a wood-burning stove or fireplace does require a small investment, but you can generally recoup these costs over a few heating seasons.
Heating With Wood Options
The main choices when it comes to burning wood for home heating are: a traditional wood heat stove or fireplace, a pellet stove which can burn wood pellets or other fuels, or a wood furnace. Wood cookstoves are also increasing in popularity in modern homes due to their dual functionality.
Since the vision is a long-term alternative heat source, take time to consider the benefits and constraints of each type of heating before buying a wood-burning appliance. It's also wise to consider the operating costs and maintenance involved in heating with wood.
Last year the oligarchs decided to increase the costs of power. Britain's Big Six energy providers announced inflation-busting hikes that hit millions of customers where it hurts the most, in their pockets.
So, with another cold spell on the cards, is it worth households investigating the potential for cheaper ways to heat their homes?
Sales figures for wood burning stoves are up 35 per cent from 2012, as Britons choose to switch to wood as a renewable carbon neutral way of keeping themselves warm in winter.
According to H.E.T.A.S. , the industry regulatory body, at least 175,000 households are installing a woodburner each year, which is five times more than in 2007.
But booming woodburner sales may be as much about home fashions as energy efficiency.
Most homes that have them fitted do so without the means to spread the warmth through the property, meaning that they only heat the room they are in.
Burning wood costs an average of 4p per kilowatt hour, which is considerably cheaper than gas, as the average new gas tariff will rise to 6p per kilowatt hour from 15 November 2013.
With gas prices rising by up to 11.1 per cent, the average household could save more than £300 a year by installing a woodburning stove.
Our heating bills have gone down by 25%
Dominic and Anna Brandi, who live in Twickenham, London, with their children Mary,16, and Beyonce, 14, bought a woodburning stove from https://salamanderstoves.com and haven't looked back. They explain why:
We bought a black Hobbit SE stove with a 4kw output for the very reasonable price of £525, but with flu liner and installation the total came to about £2100.

The heat output is definitely so high that we have had to turn the heating down in the downstairs at least, since we have had it as it seems to radiate warmth throughout. Without doing tiny minute calculations I would definitely say our heating bills have gone down about 25 per cent.

It looks so beautiful, we know other people who have wood burners and they look great. Everyone loves them as are very economical to run, very eco-friendly, efficient and look great with little maintenance. You do not have to clean up much and they keep a great heat for a long time with little attention required to keep that flame going. When winter comes, I really look forward to coming home and sitting by our stove at night with the lights down low!

Maintenance costs hardly anything. We get the chimney swept every year or so before the season for about £50, and a service every other year which is really inexpensive. From time to time the fire bricks and rope seals will need replacing but these are very small and infrequent costs. The initial outlay was the most we've paid for it, and as it lasts for years and years, that's really worth it.

Fuel costs £7.30 for a large bag of kiln dried logs which lasts us nearly a week. We light the stove for about three hours a night at the moment on a slow burn which uses about three logs per night. When it gets colder we will light it in the days on a steady low heat and the logs will still be cheaper than keeping the heating on all day.
What will it cost me?
A wood burning stove installed in a house with an existing chimney to heat one room is likely to cost between £1,350 and £3,750, so there's quite an initial outlay before the investment can start paying off.
The stove
In terms of the stove itself, there are lots of different makes and models with varying price tags so it's worth doing your research.
In general, basic wood burning stoves with heat outputs of 4kW to 10kW sell for between £500 and £1,500, although designer stoves can cost substantially more.
This unique range of compact stoves, quality cast iron multi fuel stoves have been carefully designed to incorporate the features of larger stoves, in a smaller package. The contemporary design is married with traditional elegance, making them suitable for a wide range of applications and situations.
Tiny Homes
An interesting self build tiny home from the US is highlighted here in this interesting blog.
http://tinyhouseblog.com/tiny-house-concept/colins-coastal-cabin/
and this one
http://kennyandestherstinyhouse.blogspot.co.uk/2013_10_01_archive.html