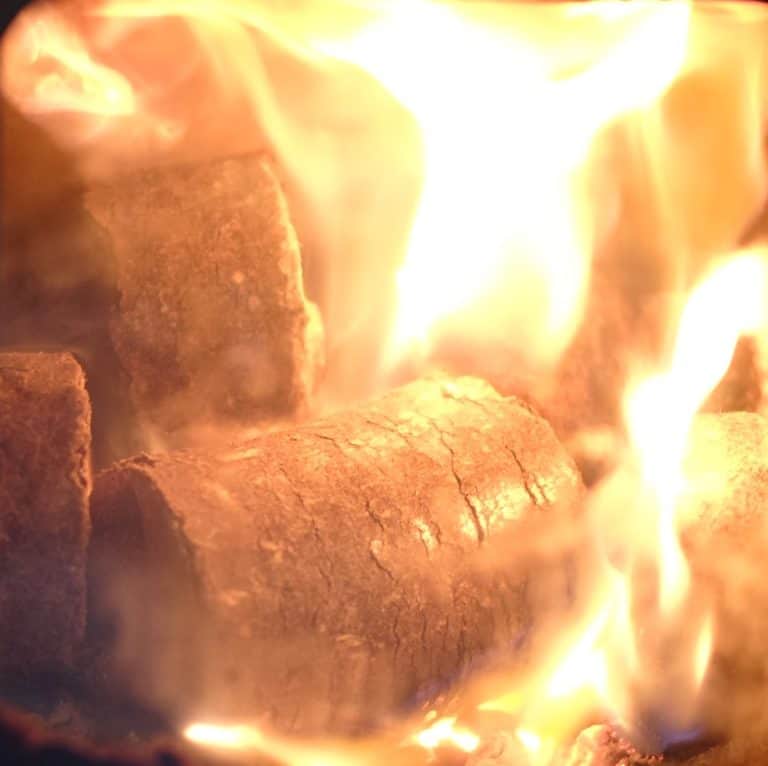 Hotmax Fuel Logs 10kg bag. Online Woodfuel Review No.1.
 Online wood fuel review for the ecolog product from HOTMAX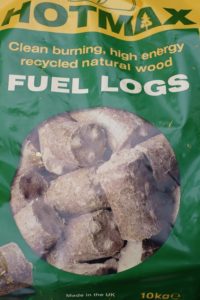 ONLINE WOOD FUEL REVIEW No.1.
Hotmax fuel logs come in a plastic yellow sack. The sack of small logs has a built in handle which makes carrying them up to the house easy enough..The non uniformity of the sack makes them harder to store as neatly as say the pinki hot rods.
They have a handy handle at the top of each sack which makes them easy to carry.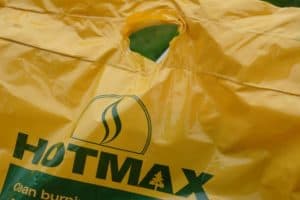 We have trialled the clean burning Hotmax fuel logs in our Hobbit stove and here is our online wood fuel review.
They were of a good size and uniformity and caught well when added to a small bed of embers left on the grate of the stove.
WATCH HOTMAX LOGS BURNING INSIDE A HOBBIT STOVE
First impressions were good and after the trial I would give this product a 5 out of 5 rating.
They are neat logs, ideal in size for the Hobbit stove. There is little or no flaking from the logs and part logs which make up the 10 kg sack.
They catch well and have a bright flame. These online fuel logs produce a steady smaller flame once the initial brighter flame burns off.
The log expanded a little but not as much as some other online fuel logs out there, especially at the cheaper end of the online fuel market.

Additional information.
HOW TO LIGHT A FIRE WITH HOTMAX HEAT LOGS.
BUY 1000kg of HOTMAX HEAT LOGS