Hobbit stoves spotted in Amazing spaces!!

Channel 4's hit show 'amazing spaces' reached the penultimate episode of another 'amazingly inspiring' season. It was great to see our Hobbit stove incorporated into the build by William Hardie in his 'cabin woodland retreat' that we have seen him and his team build over the last few weeks. The cabin had amazing innovative collapsible, wind away furniture and units. It was like Heath Robinson had been let loose but at the same time each item was beautifully engineered  and housed in an unobstrusive manner which was genius in itself.
Click to watch the whole episode and see the woodland retreat revealed.
It is very inspiring and shows that anything is possible if you give it a few cups of tea's worth of pondering.
William and I discussed the Hobbit stove installation which needed to negotiate the rolling walls, pulleys and levers that were integral in the design and my colleague John provided a drawing showing the proposed route. We suggested incorporating an anti-downdraught cowl as the location was basically a clearing in the woods and was surrounded by tallish trees. Blustery days may have caused issues with only a standard cowl.
The excellent quality flue components are supplied by MIDTHERM UK.
[divider]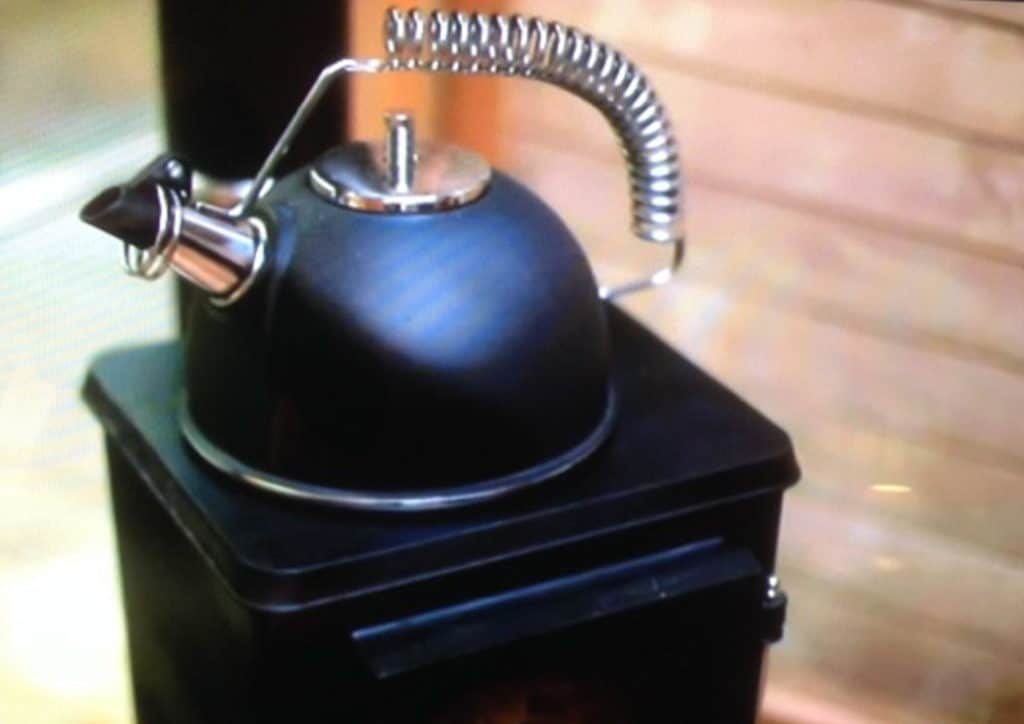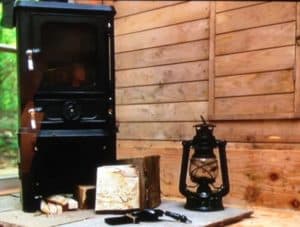 Another white Hobbit stove was also spotted on a previous episode of this current series inside a Dumfries 'treehouse'.
Here is a link to that show Episode 7.
Overall the amazing spaces team have been a pleasure to work and we would like to think our little stove will serve them well.
Can't wait to tune in to watch the Christmas special and hopefully the book will be in my Christmas stocking!
In the meantime why don't you contact us to discuss your amazing space and you are thinking of incorporating a wood stove in the design. We would be happy to provide you with the identical service we gave George!
email us
gillian@salamanderstoves.com
mark@salamanderstoves.com
or call us
01626 363507
01626 333230