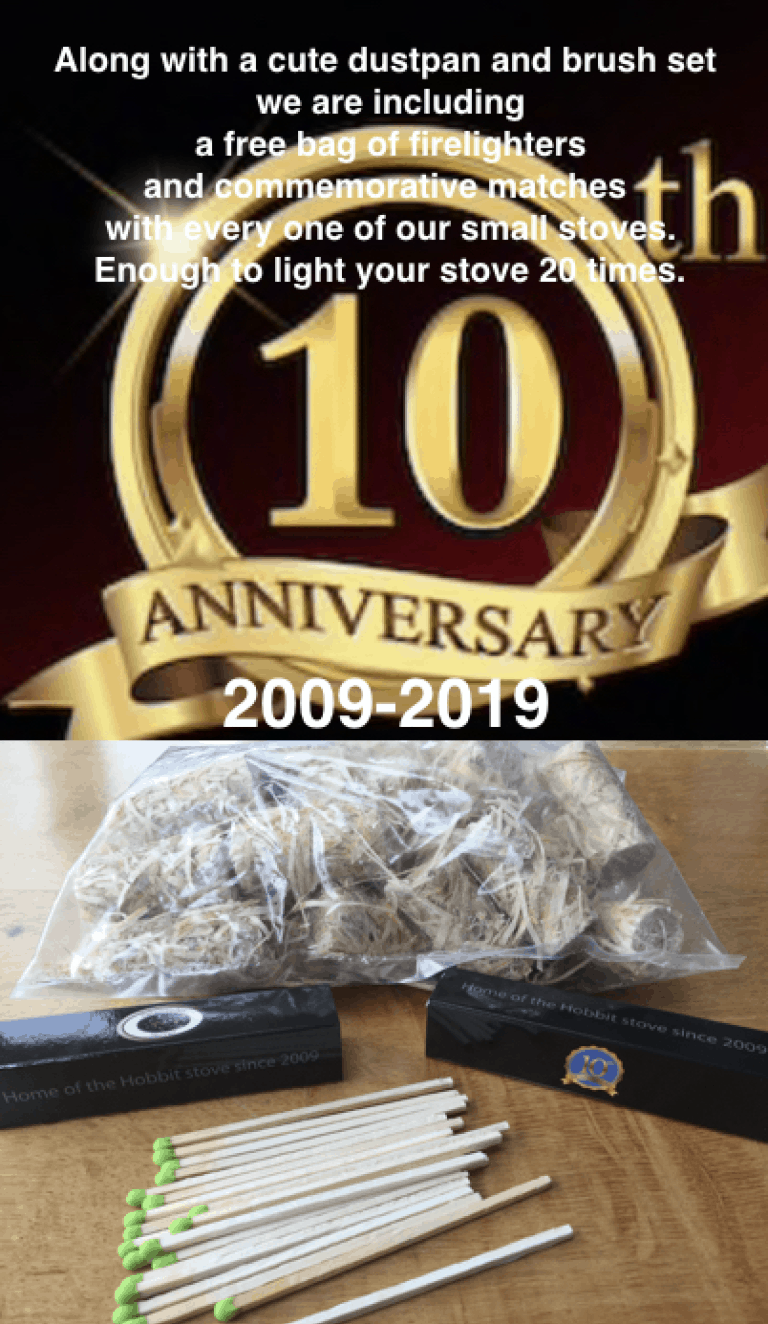 Home Of The Hobbit Stove For 10 Years Now!
A decade has now passed since we started making our small wood burning stove,
the Hobbit.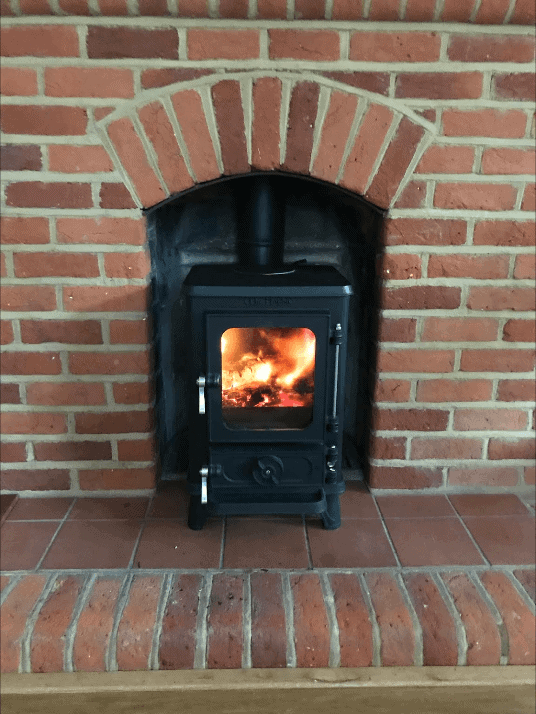 It has been an excellent journey so far, and our small wood stove has ventured far and wide! A huge thanks to all those who have brought our small stove into their world and supported us along the way.
We are all looking forward to the next ten years!
To celebrate our 10th anniversary, we are including a free bag of wood wool firelighters and a complimentary box of commemorative, extra-long matches with every Hobbit stove for the remainder of 2019.