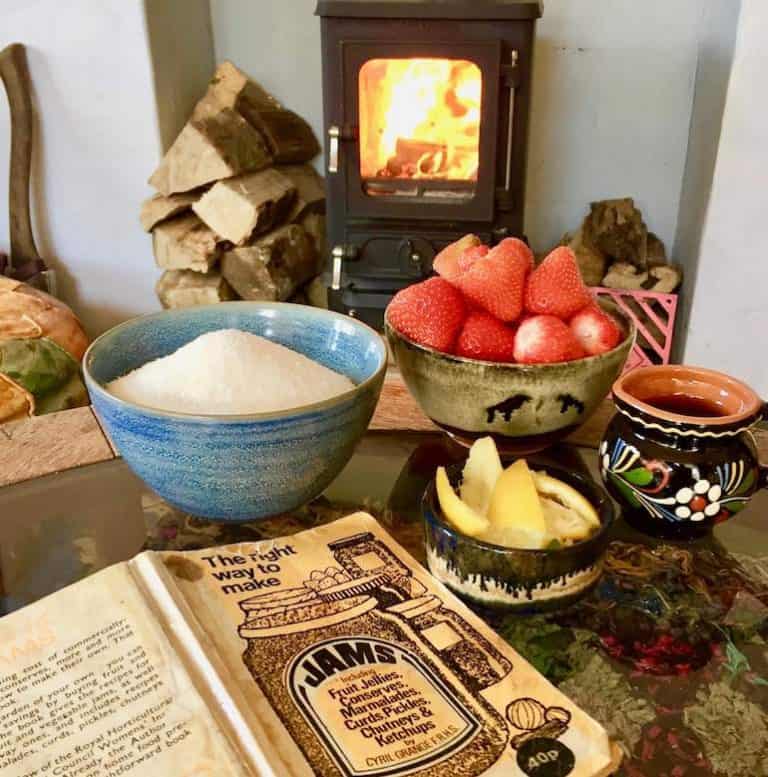 Small Stovetop Jam Recipe
With the evenings still a little chilly, why not take advantage of the heat from your small stove to make a perfect little pot of strawberry jam at the same time! Your small wood burning stove is perfect for cooking jam, so why not give this small stovetop jam recipe a go! For me, strawberry jam is one of the greatest taste sensations of early Summer.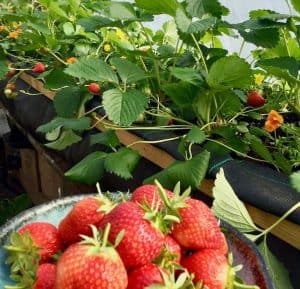 I grew my strawberries from some strawberry plants from Suttons seeds in Devon. Growing them in a polytunnel will give you an earlier crop. Weigh the fruit, and then weigh out an equivalent amount of sugar for this recipe. The levels of pectin in the fruit will dictate the setting point, and this will affect the time spent keeping the mixture at a rolling boil. It only takes a little theory and practice to make some jam, but it can take a while to perfect!
The jam making begins from when you first light your small wood burning stove and begin to slowly cook down the fruit on a slow to moderate heat. Choose a high quality, heavy-based pan that will spread the heat well. I would recommend a deeper pan with a lid, as this will stop spots of bubbling jam from escaping on to the top of your small wood stove whilst your jam's cooking. You can also add in the skin and pith of a couple lemons for improved setting and flavour.
Slowly cook down the fruit for around 10 minutes, leaving some larger pieces. You can then remove the lemons and add the sugar! After you've poured in the sugar, you can refuel the firebox and get your small wood stove burning at a good rate to quickly increase your stove top temperature. The air controls on the stove should be fully open, and it shouldn't take long before the fruit and sugar have come to a rapid foaming boil! You will need to maintain this boiling point for around 2-3 minutes, before testing the setting point of the jam by placing a tiny amount on a chilled saucer.
If the jam on the saucer solidifies sufficiently, then the jam is ready to leave to cool. Skim off any of the foam that is left on the top of the jam in the pan, as these are impurities which are best removed.
This is a very simple small stovetop jam recipe, but it takes a little practise and judgement to really perfect. However, it's a great way to utilise the heat from your small wood burning stove for more than just keeping warm!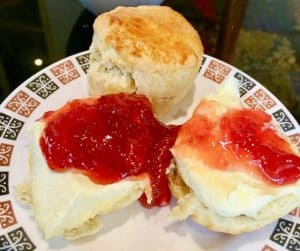 Stovetop strawberry jam is perfect for a Devon cream tea!
There are many other stove top recipes that you can follow, and we've made a small stove cookbook which will show you just how many things you can make with a tiny wood burner! You can also find a number of other recipes below:
You can also make banana mini cup cakes in your Little Range or even some olive and sun-dried tomato bread!