Shepherd's hut stove. – The Hobbit stove fitted into a shepherd's hut by a customer.
The Hobbit stove is proving more and more popular as a choice for installing in a shepherd's hut. The compact size and space saving log stand option make it ideal. Thanks to Mike Weaver for sending us in a picture of his Hobbit stove which has just been fitted into his new shepherd's hut.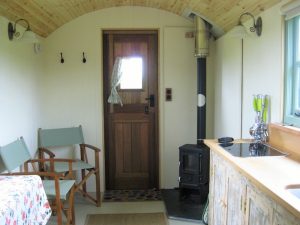 Keep up to date...
Subscribe for Updates
Keep up to date with the Hobbit Stove and our new products and news. Just enter your name and email address and we will make sure you have our latest news. We will not spam you or give your details to anyone else.